Hairstyles for Long Hair and Oval Face
Hairstyles for Long Hair and Oval Face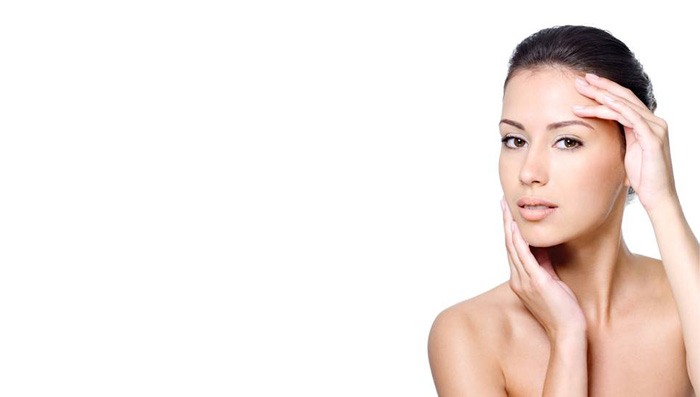 There are six basic shapes of a human face. Though most of you think that you have a round face, you could be wrong as well. And depending upon your face type, many things would differ. For example, the sunglasses you choose would depend on your face type as something which suits women with an oval shape will probably look really bad on someone with a square face. Similarly, even hairstyles that suit you will depend on your face type. Identify your face types with this addition to our hair care tips glossary and unlock the way to your ideal hairstyle for long hair.
How To Identify Your Face Type:
Use a hairband to ensure that your hair is not coming on your face and then view yourself properly in the mirror. Imagine a horizontal and vertical line from the centre of your face and examine which of those lines is longer. Also check if your chin is pointed or round. Now, classify your face.
If you have an oval face, the length of your face will be about one and a half times the width. Your forehead would be slightly wider than your chin and your jawline is slightly rounded. This is the perfect shape of the face and the aim of every hairstyle is to make the face look oval. That is why women with oval faces can sport any hairstyle with ease.
Hair Care Tips For Oval Faced Women:
Make sure that you don't add height to your hair at the top as your face might end up looking too long.
If you have curly or thick hair, don't go in for a blunt cut.
Long straight hair would again add length to your face, so avoid it or team it up with soft curls towards the end.
Oil your hair regularly with Vatika Enriched Coconut Hair Oil to give your hair and scalp complete nourishment for a problem-free, healthy crowning glory.
Best Hairstyles For Long Hair If You Have An Oval Face:
Layers near cheekbones, lips or chin

Try out layers near your cheekbones, lips or chin – whatever feature you wish to highlight.

Edgy blunt cut

Get your hair cut in an edgy blunt cut if you have straight hair and a sharp nose as it puts the focus on your nose.

Beach hair waves

Simple long hair is not the right hairstyle for you. Go in for beach hair waves to enhance your long hair.

Mid-partition

You could try wearing your hair with a mid-partition and go in for fringes near your forehead.

Topknot bun

If you have a good hairline and an oval face then secure your tresses into a topknot bun. It is trendy, classy and absolutely stunning.

Layers with side

Layers with side-swept bangs would look great on you if your hair is of medium length. Add soft curls to it and complete a date night's look.
With these
hair care tips
, try out the perfect hairstyle for long hair according to your face type and get yourself a complete makeover from your previous look. If oval isn't your face type, stay tuned to learn more about hairstyles that suit other face types in the next part of this series.
Check out more
hairstyles for long hair
&
long hair tips
to keep them healthy & shiny.
Also read
Easy Braided Hairstyles For Long Hair
Hairstyle For Long Hair For Party
Cute Bun Hairstyles For Long Hair
Wedding Hairstyles For Long Hair
Short Wavy Hairstyles
Easy Summer Hairstyles
Different Ponytail Hairstyles
Best Hairstyles For Thin Hair
Hairstyles For Wavy Hair
Holiday Hairstyles
Romantic Hairstyles
Tips For Thick Hair
Hairstyles For Heart Shaped Face
Hairstyles For Diamond Shaped Faces
Best Hairstyles For Oblong Faces
Hairstyle For Square Face Female
Hairstyles For Round Faces
How To Use Hair Accessories
Different Hairstyles For Long Hair

*
Fields are required. Make some cool noise, please don't spam and your voice will be heard.
Was this Article helpful?