Cute & Trendy Bun Hairstyles for Long Hair
Cute & Trendy Bun Hairstyles for Long Hair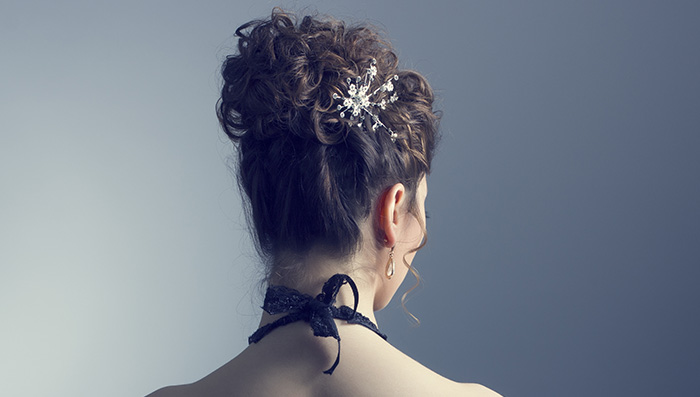 If there is one hairstyle that can never go out of vogue then it is a bun!
Bun is among the most popular hairstyles and can perk up any look. Tight, lose, cute, messy…bun hairstyle comes in all shapes and sizes and can be attempted for hair of any length. When you have long hair, doing up your hair in a bun is almost a given. Whether you are having a bad hair day or you are running behind time for that crucial meeting, hair tied in a bun always come to the rescue. But why keep things mundane when we have got you a list compiled of bun hairstyles for long hair that you can easily try at home and look divalicious!
1) Twisted Topknot Bun :
Looking for ideas on buns for long hair? Try the twisted topknot bun. Just twist your hair up in a topknot and secure with pins or hair band and voila your chic, easy, neat and absolutely comfortable bun hairstyle for long hair is ready!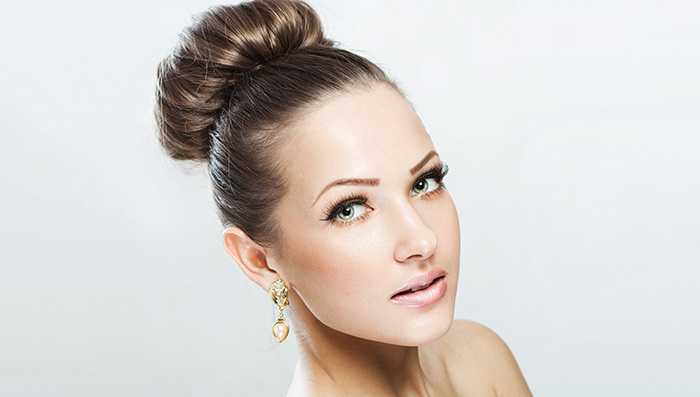 2) Ballet Bun :
This bun hairstyle for ling hair is currently a rage in the west. Just pull your hair back at your crown and turn them into a sleek, tight bun. This easy bun hairstyle for long hair looks elegant and goes well with almost every look.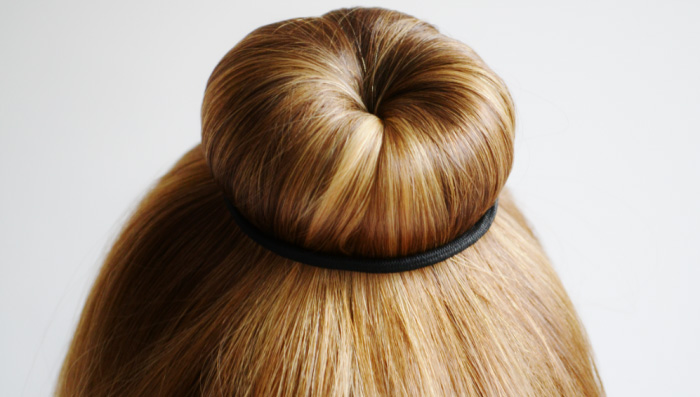 3) Low flat twisted bun :
This is the best bun hairstyle for long hair! It looks neat and trendy and goes well with any off-shoulder dress. Pull your hair back and twist them at the nape of your neck. Secure with pins. To avoid any flyaways or frizzy hair from spoiling your hairstyle, gently damp your hair with a hair serum or non-sticky hair oil like Vatika Jasmine Hair Oil.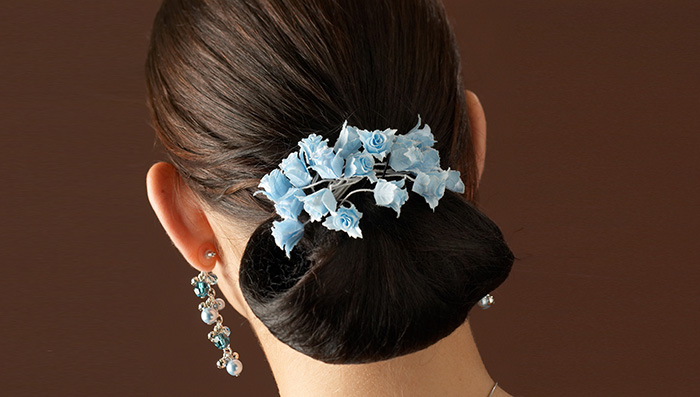 4) High Donut Bun :
Still thinking how to make a bun with long hair? Try the Donut Bun. It is not only an easy to wear hairstyle bun for long hair but also look quite adorable. Simply take all your hair and twist them high up right at the centre of your crown. To spice things up a bit, add cute hair accessories to the bun. Girls with curly hair can try this bun style for a neat look.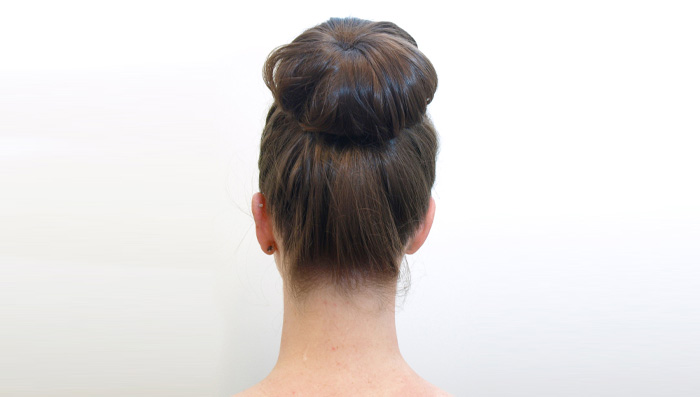 5) Messy High Bun With Fringes :
This messy bun for long hair is what we are crushing on right now. It not only has that classic Hollywood feel to it but also looks like quite a fun bun for long hair. To try this gorgeous yet easy bun for long hair, section off the front fringes from the rest of the hair and turn it into a messy twisted bun after adding volume the top of your crown randomly.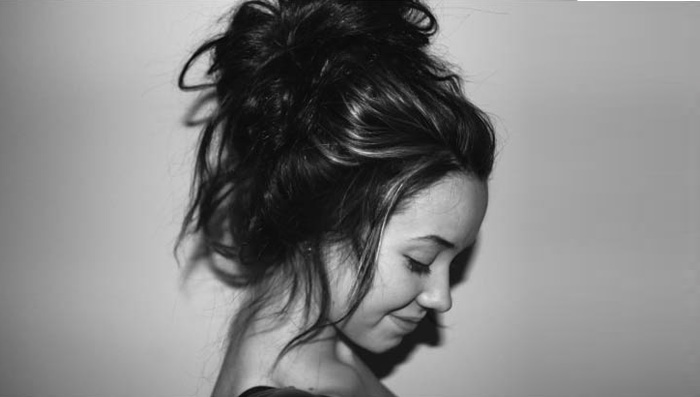 6) The Pompadour Bun :
This is one long hair Indian women bun hairstyle can never go out of style! To perfect this look, just make a small pompadour at the front of the head and team it with a neat semi-high bun at the back. This super elegant and glamourous look is a head turner for sure!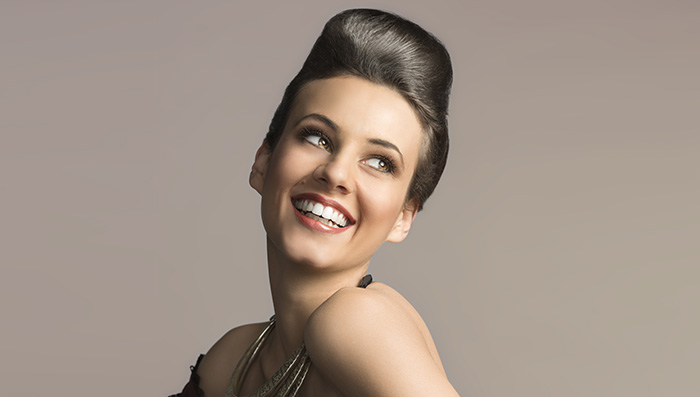 7) Low Bun With Centre Parted Top :
Who said long hair buns need to be a complicated affair? They can be as simple as this one hair bun for long hair. Apply hair serum or any non-sticky hair oil to make the top of the hair smooth and flat. Part the hair in the middle and make a tight bun at the nape of the neck. To make it look more glamourous you can add a few hair accessories at the back or can pull out few stands at the front. As a stylish bun for long hair it is apt to rock any look anytime of the day.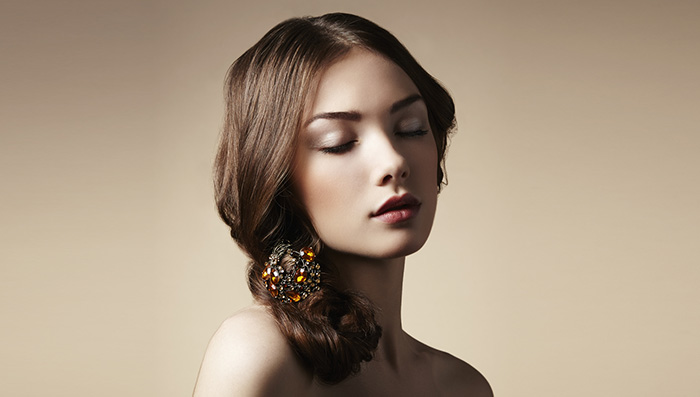 8) Messy Rolled Up Bun With Mini Bouffant :
When it comes to hair buns for long hair, there is no beating this one! This messy bun hairstyle for long hair is a must try. Make a side parting and pull all the hair back leaving aside a section of the hair. Make a slightly lose and low bun at the nape of your neck. Brush the section of the hair left in a backward direction with the help of a wide tooth comb to add volume to them and leave them loose.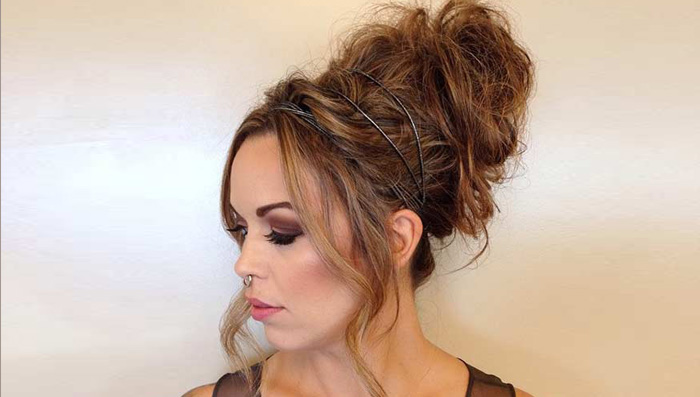 9) Semi High Bun With Twisted Wrap :
Be it a formal do or a casual party, you can never go wrong with this bun for long hair. Pull your hair back, leaving a small section of them on one side, and tie them in a tight bun in the middle. Now twist the section of the hair and wrap it around the bun and secure it with a pin. As a bun for long hair it looks ultra-feminine and can be worn with any look.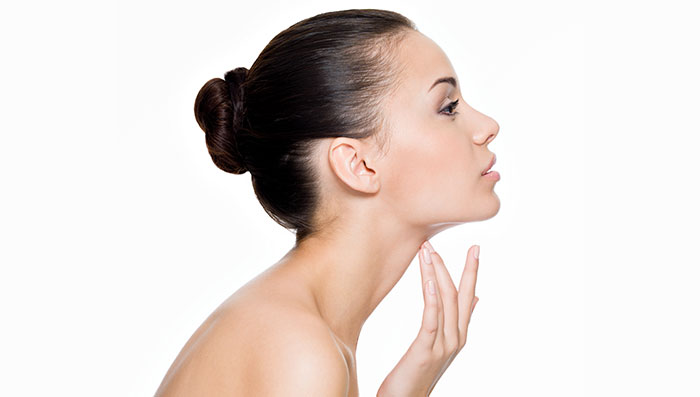 Need more inspirations for long hair bun hairstyles? Keep following our blog.
Check out other elegant
hairstyles for long hair
&
long hair tips
to keep them healthy & shiny.
Read More Tips On:
Hair Oil
Tips for Dry and Damaged Hair
How To Make Hair Silky
How to Get Shiny Hair
How To Remove Dandruff
Hair Care
Healthy Hair Tips

​
*
Fields are required. Make some cool noise, please don't spam and your voice will be heard.
Was this Article helpful?