Gorgeous Unique Wedding Hairstyles for Long Hair
Gorgeous Unique Wedding Hairstyles for Long Hair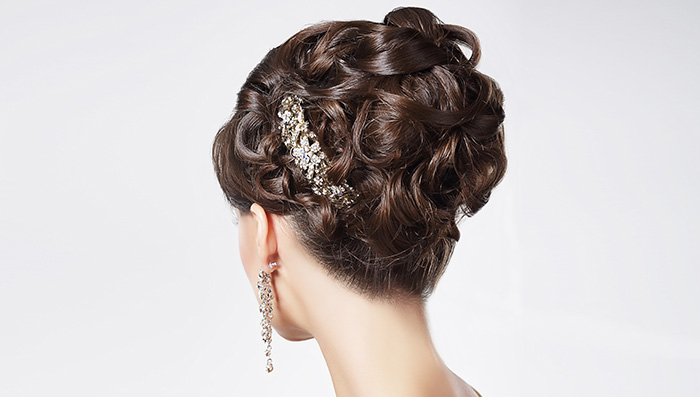 The wedding season is here and has gotten us all excited. But choosing the right attire for the wedding and its related festivities is only half the battle won. The other half gets sorted only when you hit the bull's-eye with the right hairstyle. As you enter the prime wedding season, we have got you covered some of the most gorgeous wedding hairstyles for long hair to look stunning in. So, whether you are a blushing bride, a bridesmaid or a guest of honour at the wedding, these on-trend wedding hairstyles for long hair are a must try to make a lasting impression.
From voluminous updos to soft loose curls, if you have long hair then there is so much you can do with your hair. The trick is to not damage them in the process and instead use hair products that are natural and provide all the essential nutrition for them to look healthy, glossy and beautiful on your D-day. So what are the hottest trends in bridal hairstyles for long hair that women all over the world are going crazy about? Find out…
1) The Ballerina Bun :
There is no trend more chic than a ballerina bun at weddings. It is minimalistic, keeps unwanted hair off the face and focus right on your gorgeous face. If you have long hair then this hairstyle is quite easy to achieve. Brush out all the knots from the hair and slightly dampen it with water using a spray bottle. Secure your hair in a tight ponytail and twist the lose end of the hair into a tight rope with the help of both the hands. Next, wrap the hair rope tightly around the base of the ponytail till a tight bun has been formed. Secure the bun with bobby pins and spray
Vatika Jasmine Hair Oil
to keep flyaways or frizzy hair in check.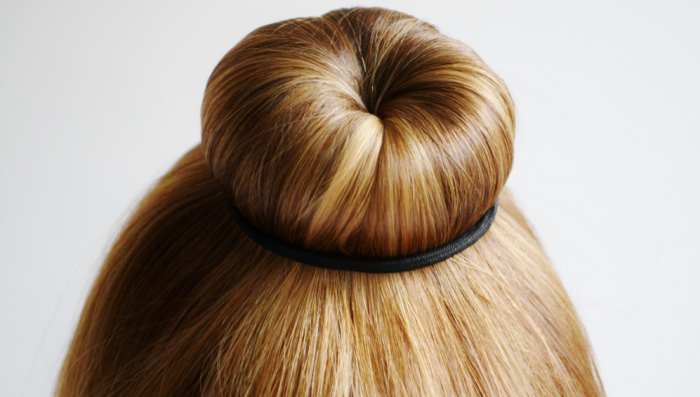 2) Half Up, Half Down Hairstyle :
Can't decide whether to leave your hair loose or tie them up? This classic hairstyle will put an end to all your confusion. As a perfect bridal hairstyle for long hair, this one is a perfect blend of vintage and modern. Divide the hair into sections and backcomb them near to the roots to add volume. Now take a section of hair from the front and sides and bring them up while making a separation at the middle of the crown. Pin them up with the help of bobby pin and voila you have a princess like hairstyle ready in minutes. You can add hair accessories like flowers or floral crowns to add to the glam quotient. Easy hairstyles for long hair for weddings can't get simpler and more gorgeous than this.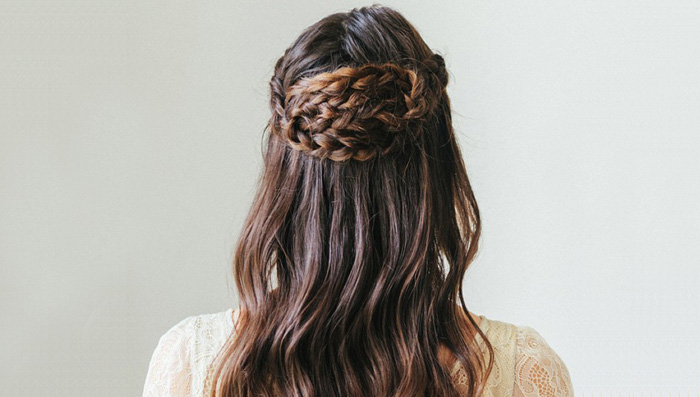 3) Low Messy Bun :
Rest assured, there is no looking like a mess with this one! For more feminine and ultra-glamorous vibes try the low messy bun look. To manage your hair, gently apply hair serum to the hair for a silky soft feel. Now, tie your hair in loose yet low ponytail. Separate the hair in the ponytail in 2-3 sections and tease (backcomb) them. Now, separate your teased hair into 2 sections and wrap the hair in opposite directions while creating a knot. Instead of pinning your hair, secure them with a bobby pin about an inch from the bottom of the strands, leaving the ends to fray around while creating a messy effect. As a hairstyle for long hair for wedding, this one is bang on!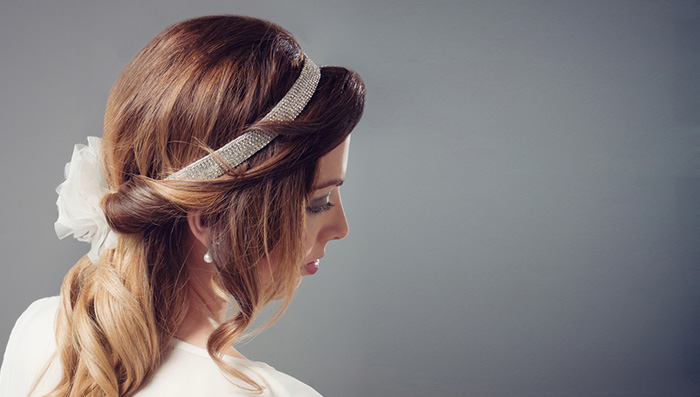 4) Long Wavy Curls :
It's edgy and is currently a worldwide rage as the hottest hairstyle for long hair for wedding. To all those brides who'd love to let their hair down on the most important day of their life, this is the hairstyle they should opt for. Comb your hair out, spray your hair with a volumizer or a hair serum to prevent themfrom burning while curling. Now separate your hair in 3 sections and start curling them using a curling iron. Roll-up each section, pin it and let them sit in this position for 10-15 minutes. Release the roll one-by-one and gently separate the curls using your fingers. Once again spray it with hair serum and you are good to go.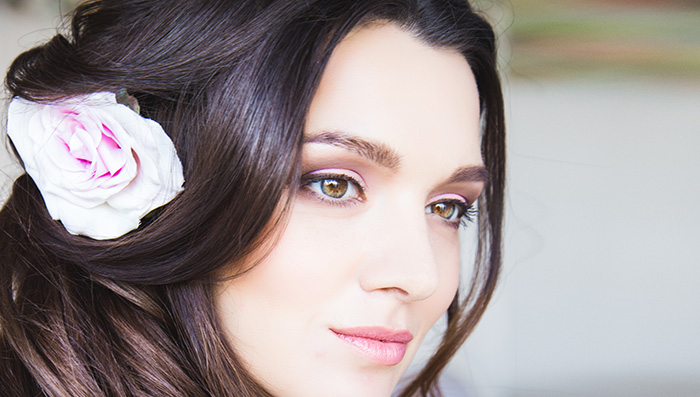 5) Braid A Chignon :
This one is a classic and a favourite among brides. Simply create a braided headband that trails from one side of the head to another. Tie the braid into a tendril-filled bun for a bohemian look and throw in some head accessories for fun.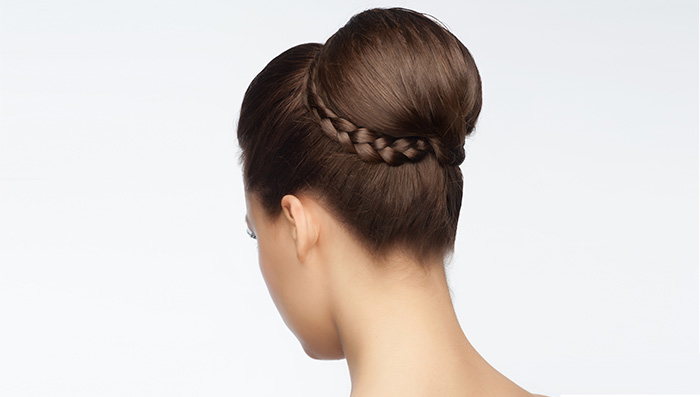 For your hair to stay nourished and not lose their strength and natural shine, always remember to regularly massage them using hair oils like
Dabur Amla Hair Oil
&
Vatika Enriched Coconut Hair Oil
.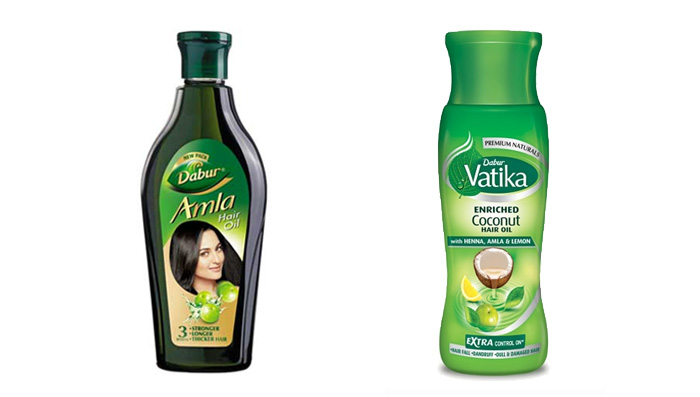 Check out other elegant
hairstyles for long hair
&
long hair tips
to keep them healthy & shiny.
Read More Tips On:
Hair Oil
Tips for Dry and Damaged Hair
How To Make Hair Silky
How to Get Shiny Hair
How To Remove Dandruff
Hair Care
Healthy Hair Tips

​
*
Fields are required. Make some cool noise, please don't spam and your voice will be heard.
Was this Article helpful?