Hairstyles for a Diamond Face
Hairstyles for a Diamond Face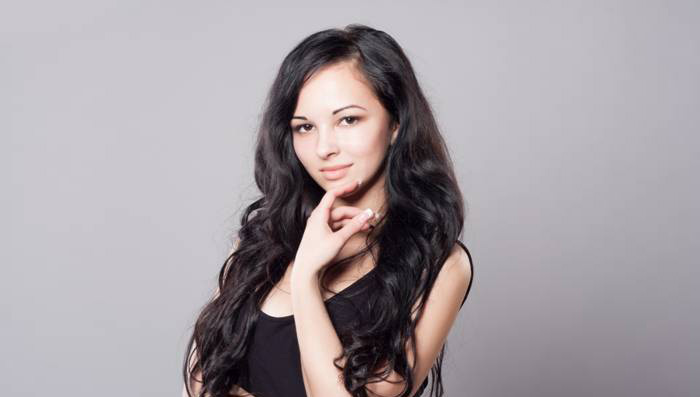 How do you know the shape of your face? Use a hairband to ensure that your hair is not coming on your face and then view yourself properly in the mirror. Imagine a horizontal and vertical line from the centre of your face and examine which of those lines is longer. Also check if your chin is pointed or round. Now, classify your face.
You are diamond faced if both your forehead and your jaw line are narrow with your cheekbones being the widest part of your face. If you have a diamond face shape, the length of your face is more than the width and your jawline is probably pointed. Your hairline is narrow. If we just described your face type, read on for natural hair care tips and looks that will suit your face, and if you have a different face type, fret not, we have natural hair care tips for you too, click onround orsquare,oblong oroval, to figure out.
Hair tips for diamond face
A diamond face is quite close to the perfect oval shape. All we need to do is to reduce the angularity. Go for soft rounded layers to give a warmer look.
Instead of middle partition, go for a deep side parting to take off the focus from the middle of your face.
Add long bangs, side swept or those which fall around the centre of the forehead. But remember to not completely hide your forehead.
Pull your hair behind tightly and show off your cheek bones. Use a hair serum to tame the fly-away strands.
Don't cut your hair too short and don't add volume to the crown.
Best hairstyles for diamond face
Warm a small bowl of Dabur Amla Hair Oil and use it to massage your scalp. Also spread some of the oil across the length of your hair strands and the tips. Let it soak overnight, so the goodness of amla seeps in and nourishes your hair, giving it a healthy shine. Wash it off the next morning with a mild herbal shampoo. Pick a variant from the Vatika Premium Naturals range of shampoos that suits your hair type and scalp condition. Fan-dry your tresses and pull back your hair, braid or secure in a bun for a classy look. That's an easy hairstyle for long hair that suits your face type.
Give a beachy effect to your hair with soft curls to reduce the angularity of your face.
Take the focus off from the middle part of your face and put the spotlight on your chin. Go for a chin length bob cut.
A deep side part with long wavy hair will make you look gorgeous.
Add long side swept bangs to your crown to balance the structure of your face. This is a good hairstyles for long hair.

Read More Tips On:
How To Make Hair Silky
How to Get Shiny Hair
How To Remove Dandruff
Healthy Hair Tips
Hair Fall
Long Hair Tips
Hair Oil
Tips for Dry and Damaged Hair

​
*
Fields are required. Make some cool noise, please don't spam and your voice will be heard.
Was this Article helpful?