Quick & Easy Braided Hairstyles for That Glamorous Look
Quick & Easy Braided Hairstyles for That Glamorous Look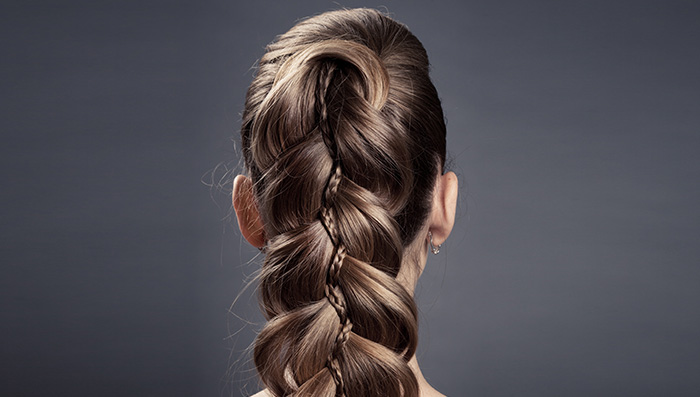 When you have long hair, styling them can be quite an arduous task. From requiring an army of people who can help put your hair up in the desired style to losing your brain over sparing time for such a task; life ain't any easy for women with long tresses. So what do you do? You end up either leaving your hair loose or tying them up in a bun or a pony. Boring!
Trust us when we say there is nothing boring about long hair and there are choices available to you in abundance. Ever tried braided hairstyle for long hair? Yes braids for long hair require certain skills & precision and probably even hours of patient sitting through the process. But not the ones that we have got you covered here.
Here are few awesome and easy-to-do long hair braid styles that you can easily do-it-yourself and that too without spending anything more than 10 minutes on them. Try these braids for long hair to look glamourous and slay it like a boss!
1) Twisted Crown Braid Hairstyle :
When it comes to easy braids for long hair, this braided hairstyle tops our list. This look works best when you want to sport a bedhead look and yet look chic. Just Dutch braid two small sections of the hair on either side of the head, twist the braids at the bottom and pin them to the crown of your head. To keep flyaways and frizzy hair in check, don't forget to apply
Vatika Jasmine Hair Oil
before attempting this style. This long braided hairstyle is a quick alternate to saloon ready braid styles and can be easily attempted at home.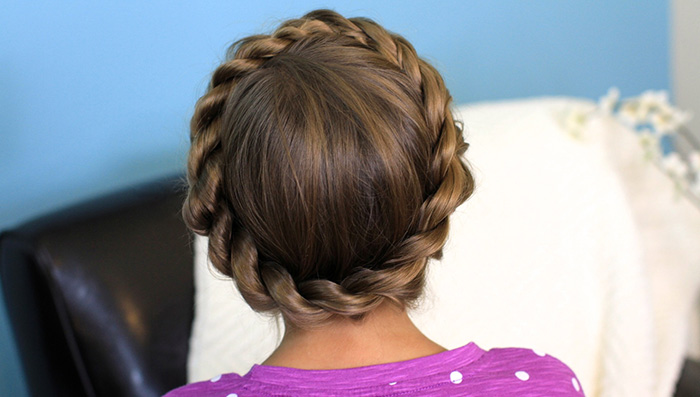 2) Messy Fishtail Braid Hairstyle :
Look like a beautiful mess with this glamourous braided hairstyle for long hair. Start by braiding the upper half with a loose traditional braid. Take a couple of pieces and pull them around the braid and pin with bobby pins to create a little texture at the top of the pony tail. Take the remaining hair and use a fishtail style braid to finish the pony tail. Secure the bottom of the braid with a rubber band. To create that overall messy look, keep pulling at the braid at every step.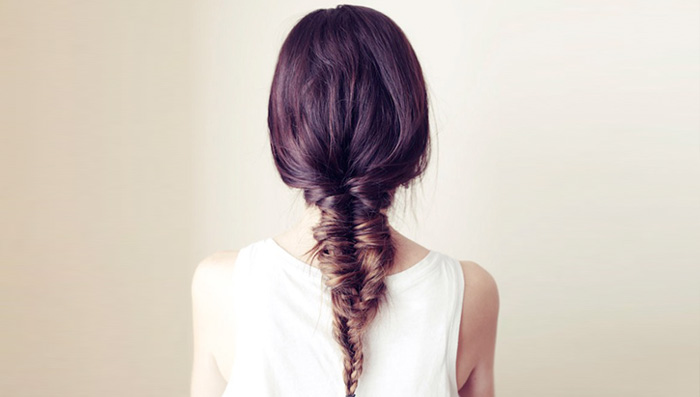 3) Waterfall Braided Hairstyle :
This super elegant and chic braided hairstyle is our most favourite go-to style for any occasion and time of the day. Wear it for official meetings or for date night, this long braided hairstyle is perhaps the most versatile of them all. To try this one at home, simply part your hair on the natural side. Grab a small portion of the hair and divide it into 3 sections and start French braiding the hair for 2-3 inches. This step will help secure the waterfall effect and ensure that the hair does not fall on your face. Next up, drop the top section of the braid and pick up a new section right from where you dropped the top section. Start making a new French braid using this section and keep moving around the head. When you reach the other side of the head, just secure the end of the braid with a bobby pin. Add hair accessories if you wish to.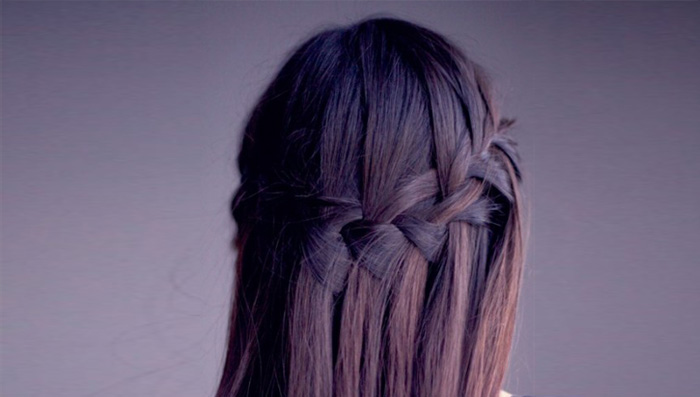 4) The Boho Braid Hairstyle :
Channelise your inner hippie with this easy braided hair style for long hair that is both feminine and edgy at the same time. Start by parting your hair in the middle and tie on side of the part with a hairband and leave the other loose. French braid the lose section to the back of your nape and secure with a bobby pin or a rubber band at the end. Repeat the steps on the other section of the hair as well and clip the braid at the nape of your neck. Now, gather the loose ends of the hair into a low ponytail below the clips & secure with a hair tie. When the ponytail is secure, remove the clips from the braids. Add volume to the loose ends of the hair by brushing them in the opposite direction using a wide tooth comb and by gently pulling the loops in the braid apart. Wear this braided hairstyle for long hair with confidence and see head turns.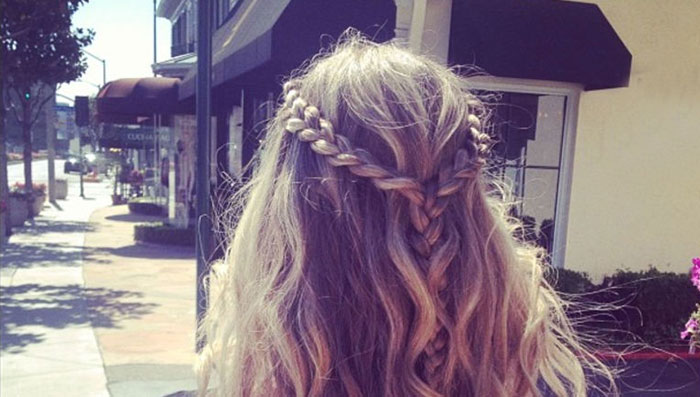 5) Simple Knot Braid Hairstyle :
Long hair braids never go out of fashion. A versatile, fun and appropriate for any occasion kind of braided hairstyle, this look works best for women with thinner hair. Bring all your hair to one side of your head and grab a section from the back. Divide it into two pieces. Wrap the pieces around the outside of the hair and tie in a knot. Now take the two pieces behind the larger section of hair and criss-cross them. Continue knotting and bringing the pieces to the back, adding a small section of hair to both pieces each time. Once you've reached the end, tie off with a band and gently tug on the knots to create a fuller braid.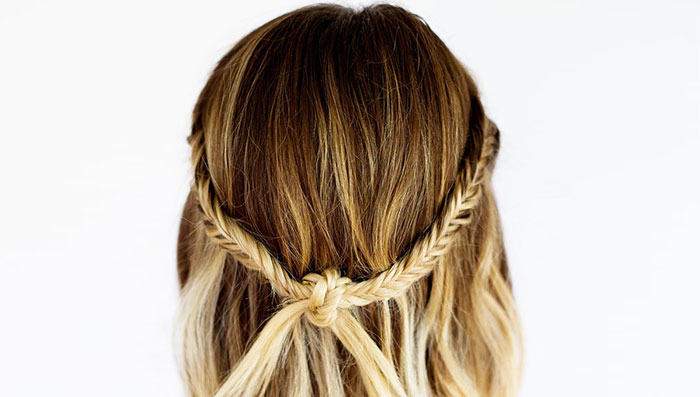 Check out other
elegant hairstyles for long hair
&
long hair tips
to keep them healthy & shiny.
Read More Tips On:
Hair Oil
Tips for Dry and Damaged Hair
How To Make Hair Silky
How to Get Shiny Hair
Hair Care
How To Remove Dandruff
Healthy Hair Tips

​
*
Fields are required. Make some cool noise, please don't spam and your voice will be heard.
Was this Article helpful?