Hairstyles for Long Hair and Round Face
Hairstyles for Long Hair and Round Face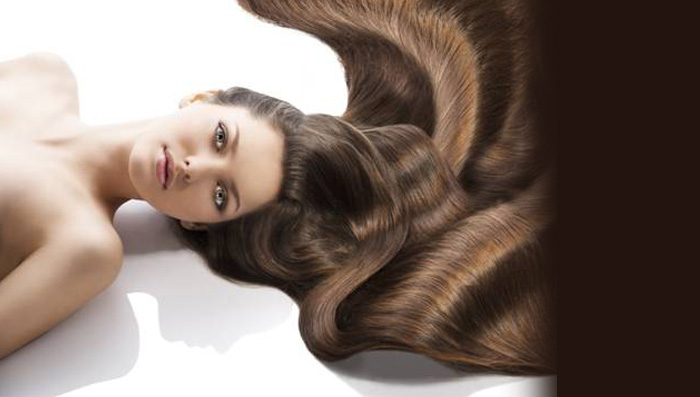 If you have a round face, the length and width of your face should be about equal. You probably have prominent and maybe even chubby cheeks. But hey, that doesn't mean that you're fat. In fact, women with chubby cheeks are the cutest. Other than that, your jaw line would be round and full and your cheekbones would be the widest part of your face. Now as we know, a round shape is very close to an oval shape. So all we need to do is add some length to your face and deflect the roundness. If we just described your face type, read on for natural hair care tips and looks that will suit your face, and if you have a different face type, fret not, we have
natural hair care tips
for you too, click on square oroblong or oval, to figure out.
Natural Hair Care Tips For Round Face Type:
Go for layered bangs rather than straight or heavy bangs.
Opt for curls around the crown, not near the cheeks, to create height. Keep the sides of your hair short with a curly style.
Bob cuts are a no-no for you. If you wish to have short hair, go for a blunt cut which accentuates your jaw line.
Wear your hair forward onto your face to create a more oval appearance.
Use Dabur Amla Hair Oil to make your hair strong and thick. With a round face, your long hair work best if they are thick and add some volume below the jaw.
If you have curly hair, you can use the curls by letting them add height at the crown.
Best Hairstyles For Long Hair If You Have A Round Face:
Long Straight Hair:

It looks very flattering on you as it gives a more oval look to your face. Go in for layers in the end which hit your jaw so make it look even better. You can also try this look with wavy long hair.

Side swept bangs with a bob cut:

This will make your face look less full and create some angles as well.

Curls:

Curls works great with round faces as long as the curl begins below the lips. That's because you don't want to add width to the sides of the face.

Fringes:

If you wish to tie your hair or make braids by pulling your hair back, you can do so. But remember to introduce some fringes so that your face looks longer.

Curtained Hair:

Add some body to your hair as long hair looks great on round faces if it is thick. Use a curtain effect with your hair to hide the flab and add length.
Check out more hairstyles for long hair & long hair tips to keep them healthy & shiny.
Also read
Hairstyles For Heart Shaped Face
Hairstyles For Oval Face
Hairstyles For Diamond Shaped Faces
Best Hairstyles For Oblong Faces
Hairstyle For Square Face Female

*
Fields are required. Make some cool noise, please don't spam and your voice will be heard.
Was this Article helpful?