Pony Tail Hair Styles for Long And Medium Hair
Pony Tail Hair Styles for Long And Medium Hair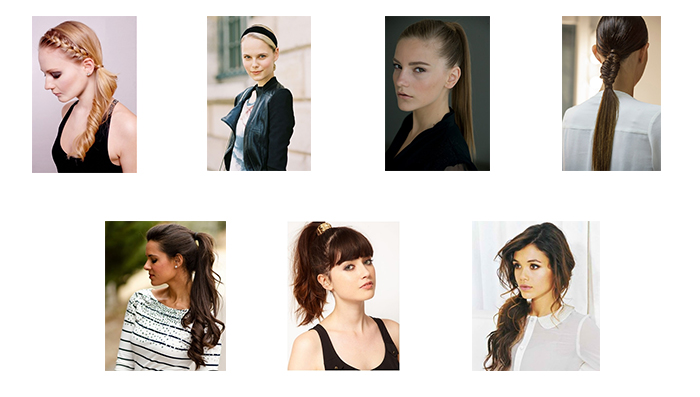 If making a pony started feeling too regular to you, you've come to the right place. While rushing to work, making a pony might feel like the best idea. But making the same hairdo time and again starts feeling dull after a while. But guess what; you can always do a little extra something to your hair to style it up. So here are a few pony hairstyles for long & medium hair to help you pep up that pony this season.
Banded ponytail with headband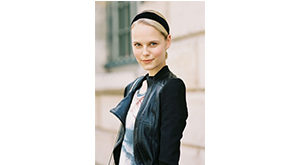 This pony tail hair style can take you back to school days and make you look cute look while keeping your hair up. The addition of a headband makes this hairstyle good for keeping hair out of your face during workouts. This hairstyle is easy to make and can be a blessing on a hot summer day! Simply push all of your bangs and hair back with a headband. Take your hair and put it in a ponytail, putting additional ponytail holders in for a braided-look without the braiding!
French braid ponytail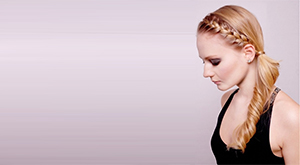 A mix of braid and a ponytail can really make your hair stand out! This hairdo doesn't let your hair to spread all over the place. Begin by separating your bangs into the three strands like you would, if you were doing a normal braid. Then, braid your bangs down the side until you are about ear length. Tie this braid with a ponytail holder, and wrap your hair around a flat iron to get a big curl.
High sleek ponytail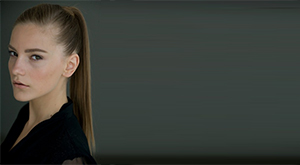 From the many pony tail hair style that you might have tried till now, this one is the easiest and the most efficient to avoid the summer heat. Since it requires you to tie your hair high up, it keeps hair off your neck and shoulders keeping them cool. All you have to do is brush all of your hair to the very top of your head, and tie it with a hair tie. You can top it off with some hairspray or gel or dab your hair with some
Dabur Vatika Almond Oil
to make sure no hair falls in your face.
Pinned, high, and curled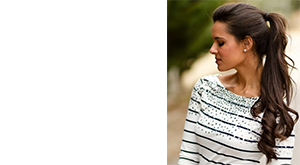 Besides making you look absolutely adorable this hairstyle is amazing because it is pretty functional too. Since your hair is tied high you don't have sweat sticking your hair to your neck. Just pull your hair back into a ponytail and use a hair tie or clip on the top. Then, simply curl the bottom of the ponytail in long strands. If your go-to hairdo this summer is a quick ponytail, don't just sport the same look every day and learn how to play up your pony in a chic way. Feast your eyes on some neat ways plus natural hair care tips to make every look stand out.
Wavy and low to the side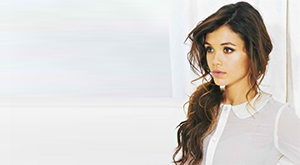 If you like to tie your hair low, this hairstyle is certainly going to be more comfortable and less tight on your scalp. Besides giving you a fairy tale look, this hairstyle is good for keeping your hair sweat-proof as well. To make this style, make sure to shampoo your hair with Dabur Vatika Henna and Olive Shampoo to give it a bouncy and shiny feel. Begin by parting your hair on your hairline and use a curling iron to create waves on the bottom of your hair. Then, bring your curled hair together with a hair tie about chin height, leaving some loose strands of hair on the opposite side of your face.
Waved bottom ponytail with bangs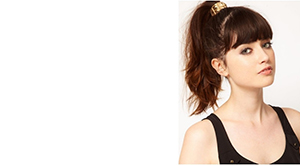 For a girl-next-door naughty look that looks easy and cool in summers, try this hairdo out. The waves of this ponytail can give you a flirty look, while the height of the ponytail can help you keep keeps cool. This hairstyle is suitable for those with short bangs. However, if you have long bangs, you can always put your hair in a ponytail and curl the bottom to create some pretty waves. This ponytail variation is very simple to make. Just follow these natural hair care tips – you need to put your hair in a ponytail and curl the bottom with a curling iron. For those with short bangs, you can leave them as is.
Slick braid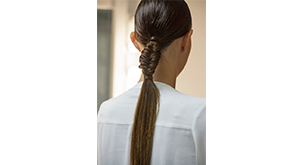 Finally, a slick ponytail is so classy that it can give you a fashion model look. But how to make one? Just slick down the front of your hair, braid the back of your hair into a pony and voila! This may not sound quite simple to many of you, but if you need a formal look to carry to your work place or a serious business meeting, you may want to look a little different. And this hairdo can make you look formal yet classy at the same time! So girls, make sure to try each one of these hairdos and
natural hair care tips this summer
and get ready to make heads turn! And don't forget to share your views and styles in the comments section below!
Find out more
hairstyles for long hair
&
long hair tips
to keep them healthy & shiny.
Also read
Home Remedies for Shiny Hair
How to Treat Dry Hair
Home Remedies for Healthy Hair
How To Remove Dandruff
Home Remedies for Silky Hair
Hair Fall
Hair Oil
How to Get Thicker

*
Fields are required. Make some cool noise, please don't spam and your voice will be heard.
Was this Article helpful?