Hairstyles for Long Hair and Square Face
Hairstyles for Long Hair and Square Face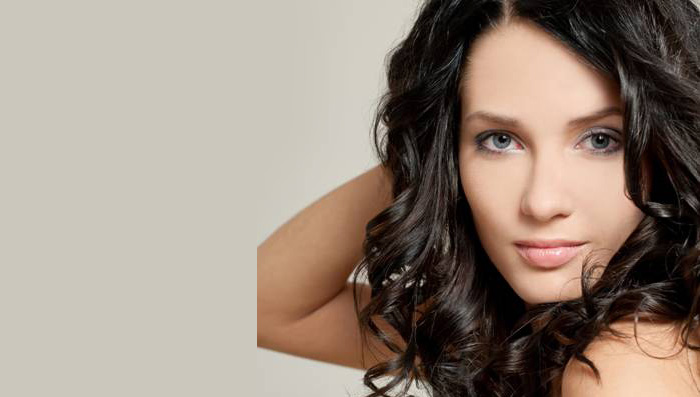 You have a square face if you have a prominent jaw and square chin. Your forehead and jaw line would have a similar width and the sides of your face would be straight. Your face is nearly as wide as it is long, giving a box like shape. The best thing about a square face is that it photographs the best. From any angle, it doesn't look flat, which means there is depth and perspective making it the photographer's delight. Another great thing about square faced women is that they age better than the rest as their face stays youthful and angular. If we just described your face type, read on for
natural hair care tips
and looks that will suit your face, and if you have a different face type, fret not, we have natural hair care tips for you too, click onround or oblong oroval, to figure out.
Natural Hair Care Tips For This Face Type:
Add length to your hair as it tones down the chin and focuses more on your other features, thus lending a balance.
Avoid straight, blunt and thick bangs.
Don't get a blunt cut. It will accentuate your boxy, square jaw.
Avoid a sharp and blunt bob cut.
Texture, in the form of curls or choppy ends, plays down the strong jaw. So give it a shot.
Nourish your hair with Vatika Enriched Olive hair oil . The composition of olive oil is most similar to the natural oil secreted by the body. Thus, it helps your hair regain its lustre and helps you carry the best of hairstyles.
Securing your hair into a pony or a bun will highlight the angularity of your jaw and won't look good, so avoid it.
Best Hairstyles For Long Hair If You Have A Square Face:
Long hair

It looks best on square faces. Wear your hair long below the shoulders in loose waves to soften your features and jaw line. This is an important natural hair care tip.

Side swept bangs

Go for side swept bangs that are just below brow length.

Long hair with layers

Long hair with layers will look great on you.

Curly hair

Curly hair, below the jaw line will add texture and make you look chic.

Layered Bob

If you want to wear your hair short, do so with a soft, layered bob.

Long bob

A long bob is great on a square face, as long as it is soft and layered.

Pixie cuts

Pixie cuts also look good on squared face but make sure it is soft towards the end.

Middle partition

Flat ironed locks with shine and middle parting will look stunning.
Check out more
hairstyles for long hair
&
long hair tips
to keep them healthy & shiny.
Also read
Hairstyles For Heart Shaped Face
Hairstyles For Oval Face
Hairstyles For Diamond Shaped Faces
Best Hairstyles For Oblong Faces
Hairstyles For Round Faces

*
Fields are required. Make some cool noise, please don't spam and your voice will be heard.
Was this Article helpful?