6 Easy and Simple Hairstyles for Summer
6 Easy and Simple Hairstyles for Summer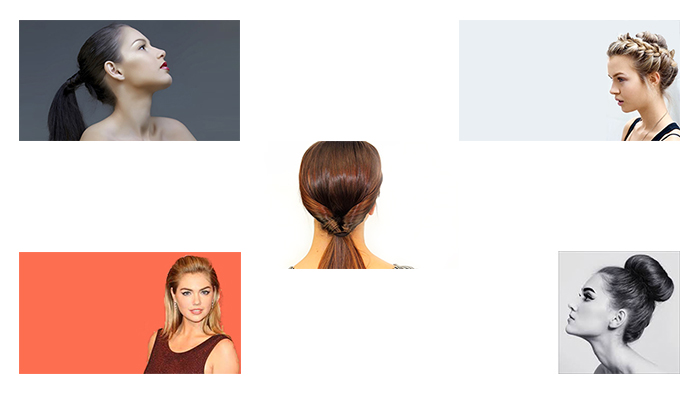 With the hottest months right around the corner, there can be nothing worse than taking the heat without a backup plan to rely on. Don't know about you, but with the mercury rising, a majority of people can't take the touch of hair around their neck and face. No wonder most of the summer hairstyles are tied up or pulled back into and effortless do. Here are a few summer hairstyles for girls that will keep your hair from all the heat and dust and you from having a hard time managing your hair all summer long.
Hairstyle #1 - Wrapped ponytail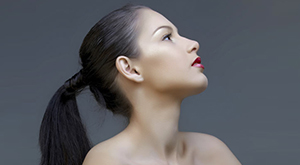 If you're tired of the typical old pony, it's about time you gave it a fresh spin by wrapping a piece of hair around the base and holding it in place with a bobby pin. Give it that refreshing beachy summer touch by ruffling it up a little bit.
 Hairstyle #2 - The Messed Up Bun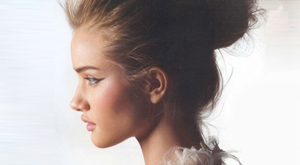 This hairstyle is a blessing in disguise. But make sure that you shampoo your hair with Dabur Vatika Heena & Olive Shampoo to get the perfect texture. Besides making giving you a cool laid-back out of the bed look, it's the easiest way to get your hair off your face and neck. All you have to do is gather your hair and twist it until it makes a donut shape. Fasten your hair tie around the outer edge, secure with bobby pins and pull out a few wispy pieces for an undone look.
 Hairstyle #3 – Topsy-Turvy Ponytail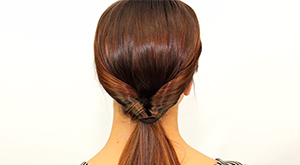 This hairdo might look like a lot of effort, but the truth is that you can do it and still make it to work on time. Here's how to do it - first throw your hair into a loose low ponytail. Then spread the hair above your hair tie into two sections and loop the ponytail through it. Pull it all the way through and loosen up the twisted sides.
 Hairstyle #4 - Crown of Braids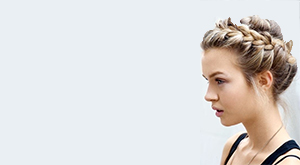 A word of caution, this one can give you a look right off the red carpet. A milkmaid braid is a gorgeous way to wear your hair up and can make you look and feel like a Greek goddess. Begin with oiling your hair with
Dabur Amla hair Oil
to nourish your hair from root to tip. Let it work its magic for 30 minutes and then wash your hair with Dabur Vatika Black Olive and Almond Shampoo. After letting your hair dry naturally, make two braids in your hair, wrap them around your head, and secure them to the top of your head with bobby pins.
 Hairstyle #5 - Swept Back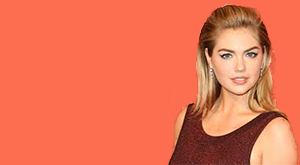 Don't want hair to fall on you face? This hairdo might be the answer to your prayers. All you have to do is shampoo your hair with best shampoo for dry hair to achieve the perfect result. Once your hair is dry, pull back the top section from ear to ear. Tease your hair a bit first to create some height, smooth it back with a brush, then secure everything loosely with a clip at the base of your crown. Add texture to the rest of your hair by lightly misting it with a water spray.
 Hairstyle #6 - Top Hot Knot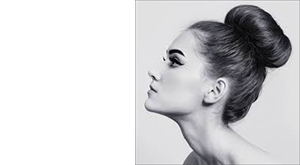 A hot summer day can make you feel like chopping you hair off. But wouldn't it be perfect if you could get all of it off your neck? Here's the trick – just flip your head over and use your fingers to rake your hair into the highest ponytail possible. The secret is not to make the top of your hair smooth — the more texture, the better. Wrap your hair around the base of the pony and pin so your ends stick out.
 Get trendy with these summer-proof easy & simple hairstyles for summer, and give yourself a fabulously new look. Don't forget to share your tips and tricks to stay cool this season in the comments section below.

Also read
How to Get Thicker Hair
Home Remedies for Shiny Hair
How to Treat Dry Hair
Home Remedies for Healthy Hair
How To Remove Dandruff
Long Hair Tips
Home Remedies for Silky Hair
Hair Fall
Hair Oil

*
Fields are required. Make some cool noise, please don't spam and your voice will be heard.
Was this Article helpful?