Say oily scalp no more! Causes & tips and how to get rid of it.
Say oily scalp no more! Causes & tips and how to get rid of it.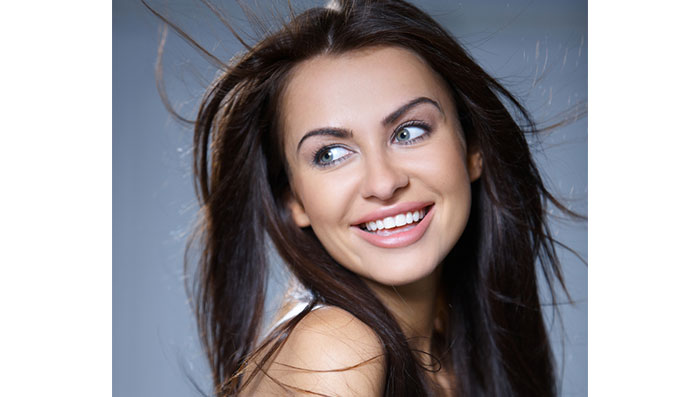 Tired of sporting a greasy scalp despite washing it regularly? Does your hair start looking dirty, dull and stringy within a day or two of washing it? Time you did something to get rid of your oily scalp.
Reasons for oily scalp in monsoons Every pore on the skin including the scalp has sebaceous gland also known as the oily gland. It is responsible for maintaining the skin's hydration level by producing sebum (oil). When the gland produces excessive sebum it results in you getting an over greasy and an oily scalp.
The most common causes of oily scalp or excessive release of sebum include:
- Stress
- Hormonal imbalance
- Wrong diet
- Excessive intake of oily food
- Extreme weather conditions
- Improper hair care
Oily scalp can be a nightmare during monsoons as the rain water contains pollutants that can harm the follicles and make your scalp a breeding ground for host of fungal infections. Sweat mixed with oil is a deadly combination and to tackle this you need to be extra cautious.
But don't just rush to the market to buy every product that you can lay your hands on. The best way to combat an oily scalp is to try and avoid using hard chemicals on the scalp. Chemicals can add to the hair woes and can even be the cause of infection. If you are not game for chemical laden products then you must follow these tips that will not only cure the causes of oily scalp from deep within but also give you healthy, strong and gorgeous looking hair.
1) Get washing everyday:
To get rid of excessive oil in the scalp, it is a must to keep your scalp squeaky clean at all times. To get rid of all the impurities and moisture in the air you should always wash your hair with a mild shampoo. Choosing best shampoos for oily skin that are enriched with all the essential nutrients and vitamins will help combat the evils related to oily scalp an easy process. From preventing hair fall to controlling the problem of dandruff, these shampoos are the best shampoos for oily skin that you can use for your hair this monsoon. With the regular use of these shampoos you will notice a gradual change in your scalp condition and hair health.
2) Combat oil with oil:
Yes, hair oils actually help in curing the problems of an oily scalp. In monsoon season because of high humidity levels hair roots and strands get weak leading to problems of hair fall and frizzy hair. As an effective tip for oily scalp, massaging the scalp with hair oil will strengthen the roots from within and prevent hair from falling. Hot oil treatment can do wonders for greasy scalp. Massage warm
Dabur Almond Hair Oil
gently in to the scalp and let it rest for an hour before rinsing with 2-3 tablespoons of apple cider vinegar mixed with a cup of water followed by a mild shampoo.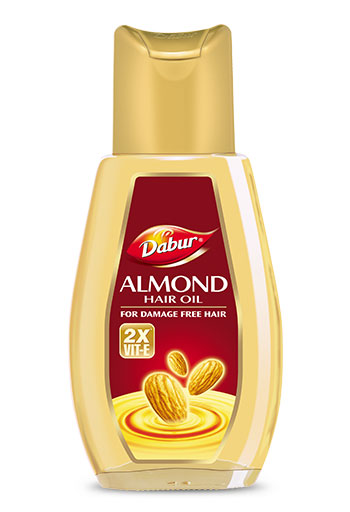 3) Rely on home remedies :
Yes you want instant relief from your hair woes but that does not mean going overboard experimenting with every product that you can lay your hands on. Instead you should go for natural and homemade remedies as they are natural and safe and also give instant results. To treat oily scalp, boil a handful of mint leaves with a liter of water for 15 minutes. Once the water has cooled, use it to wash your hair after shampoo. Mint is a natural astringent which when applied on the skin reduces the secretion of excessive oil and cools it. Another remedy to treat oily scalp includes mixing an egg yolk with few drops of freshly squeezed lemon juice. Lemon's acidic properties will aid in cutting down excessive production of oil and eggs will add natural shine to the hair. Try this remedy 2-3 times a week to get best results.
4) Tea for hair :
Tea is as good for your hair as it is for your health. After shampooing, rinse with a diluted tea mixture. Tea contains tannic acid, which acts as an astringent and aids in reducing oiliness of the scalp. To make use of this tip for oily scalp, boil tea leaves in a glass of water. Once cooled, apply the tea water on the scalp and hair, and leave for some time. Rinse with water and shampoo. This treatment will strengthen the hair roots from within to give thicker, shiner and healthier looking hair on the outside.
Need more tips for
oily scalp
? Follow our blog!
Read More Tips On:
How To Get Rid Of Oily Hair
Hair Oil
How to Stop Hair Fall
Hair Care
Tips for Dry and Damaged Hair
Long Hair Tips
How To Make Hair Silky
How to Get Shiny Hair
How To Remove Dandruff
Healthy Hair Tips

​
*
Fields are required. Make some cool noise, please don't spam and your voice will be heard.
Was this Article helpful?