5 Tips on How to Get Rid of Oily Hair
5 Tips on How to Get Rid of Oily Hair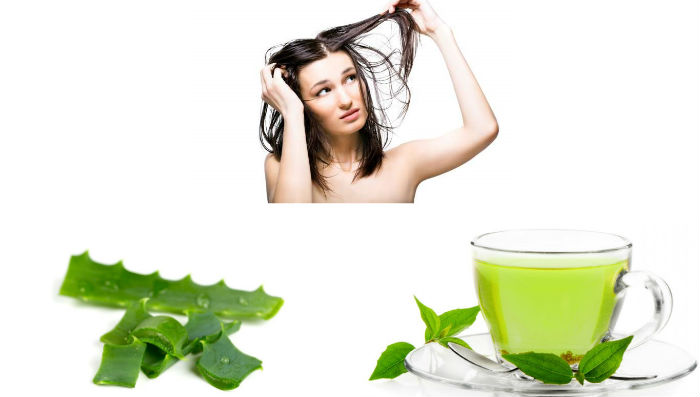 Dealing with hair that becomes greasy very soon after a wash can be challenging! Ask anyone who is forced to wash her hair every, and you'll know. It looks unclean, even though you know that you washed it recently. It affects the volume of your hair, making it appear dull and lifeless. Styling such hair becomes a nightmare because using any product does not seem to work the way they should. You even have to think twice about oiling your hair, lest they appear greasier than usual after a wash. If you identify with one or more of these issues, you have come to the right place. Read on to find out how to get rid of oil hair and following any of these home remedies for oily hair will help you prevent your hair from getting oily.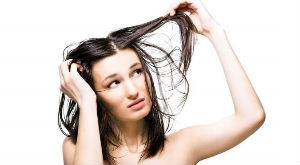 Acidic rinse makes your scalp less oily

Citrus fruits like lemons are a great way to wash out product build-up and let your roots breathe, making them less oily. Just mix two parts of water with one part of lemon or white vinegar and pour it on your tresses. Focus on your roots where there is a typical build-up of oil and product. Once you are done with that, wash out your hair with lukewarm water. This diluted formula is an easy and inexpensive way to combat oily roots.

Alcohol wash for oily scalp

It may seem strange, but alcohol is a very effective way to deal with a lot of hair issues. Mix one part of any beverage with a high alcohol content with water to dilute the mixture. Pour this on your tresses once you are done shampooing and conditioning. Wash with cold water after you are done to dilute the effect further. Alcohol is drying by nature, and should help to deal with oily roots.

Green Tea for oily hair

You can use Chamomile tea or even Rosemary Tea for the same purpose. Teas contain high amounts of tannic acid which is very useful in combating an oily scalp. Pour hot water into a cup with one tea bag or two tablespoons of green tea and let it simmer and cool for twenty minutes. Once you are done with shampooing/conditioning your hair, pour the water onto your tresses. If the smell doesn't bother you, you needn't rinse it out further with water. Read more about green tea hair mask.

Mouthwash reduces sebum production

It may sound funny or even downright absurd to some of you, but stick with what is written. If you get your hands on Witch Hazel, this homemade beauty tip is very useful for you. Mix equal parts of your favourite mouthwash with witch hazel. Once you are done shampooing your hair, use a cotton ball and dip into the mixture. Apply to your scalp only, working it into your skin slowly. This treatment will reduce the production of sebum on your scalp, bringing down oil accumulation on your scalp.

Aloe Vera for oily scalp

An age-old beauty remedy, aloe vera is a useful way to combat the troublesome oily scalp. You can create your own shampoo at home to tackle your oily scalp. All you have to do is follow this homemade beauty tip - mix a teaspoon of aloe vera gel with a tablespoon of lemon juice and add it to a cup of your favourite shampoo. Make sure to mix all the ingredients well. You can keep this in a container in the fridge for up to a week. This DIY shampoo can help get rid of dead skin cells, relieve an itchy scalp, restore shine and break down sebum. Riding yourself of these three will help you get rid of the oiliness on your scalp.
Once you use any of these suggested tips, do share with us what your experience is like. We would love to hear from you! Learn more about
healthy hair tips
.
Also read
home remedies for oily scalp
How To Remove Dandruff
Home Remedies for Silky Hair
Hair Oil
Home Remedies For Dry & Damaged Hair
Home Remedies for Shiny Hair
Hair Care
How to Stop Hair Fall
*
Fields are required. Make some cool noise, please don't spam and your voice will be heard.
Was this Article helpful?