Amazing Homemade Hair Remedies for Shiny Hair
Amazing Homemade Hair Remedies for Shiny Hair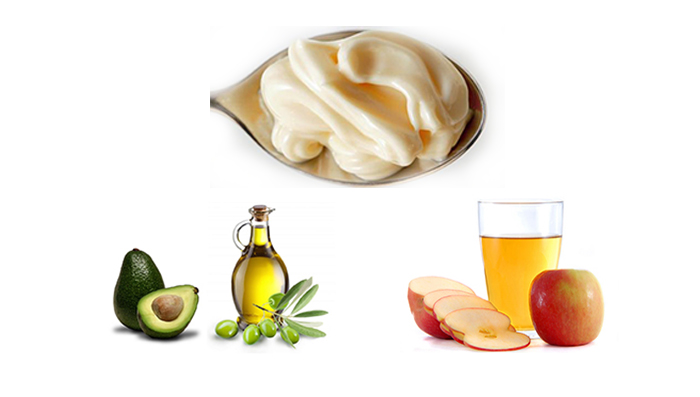 Everyone desires how to get silky and shiny hair naturally, but what they don't realise is that all they need to do is step into the kitchen! If you too are looking for some homemade remedies for shiny hair, just pamper yourself with a hair treatment at home instead of going out and buying something at the store. The best thing about these natural hair care tips is that the ingredients are readily available and you know exactly what you're putting into your hair! Go on and take a look into these DIY hair remedies to get glossy, healthy-looking hair.
Video:
How To Use Dabur Amla Hair Oil for Stronger, Longer, Thicker & Silkier Hair
Honey

Why: A common ingredient used in many hair treatments, honey can also be used on its own to add shine and moisture to you hair and soften your strands. Honey is a natural humectant that draws in and retains moisture. It also has anti-bacterial properties so it helps keep your scalp healthy and clean. For a deep conditioning treatment, you can use it as a hair mask by mixing honey with olive oil.

What you need: 2 tablespoons honey, 2 cups warm water, spray bottle. How to use: Mix about 2 tablespoons of honey to two cups of warm water and spray the solution on the hair.

Beer

Why: One of most effective hair treatments, beer can be used to give your hair a nice rinse! Beer contains hops, which are flavouring agents but they're also amazing for our hair. Hops contain silica, which strengthen and add lustre to hair. Please note - If you're under drinking age, make sure you ask an adult for permission before trying it out on your hair!

What you need: 1 bottle or can of beer. How to use: After cleansing your hair with shampoo, pour the beer over your wet locks. Massage it into your scalp for a few minutes, then rinse and condition.

Black Tea

Why: Besides helping you get glossy locks, black tea can also help you deal with shedding or hair loss! The caffeine content in tea is said to decrease the hormone that's associated with hair loss. So over all it makes a great homemade beauty tip.

What you need: 2-4 teabags of black tea. How to use: Add 2-4 tea bags to 2 cups of boiled water (this may vary depending on how much hair you have), let it seep in for a few hours or overnight. Take the tea and pour on your hair after it has been co-washed or cleansed, let it sit for 20-30 minutes. It's easiest to do this in the shower; quickly cover hair with a plastic cap to avoid dripping. Make sure you deep condition your hair after the black tea rinse has stayed on for 20-30 minutes adding the deep conditioner on top of your rinse. Rinse and style your hair as normal.

Avocado & Olive Oil

Why: Avocado contains a lot of good fats that hydrate and nourish your hair and scalp. It deeply nourishes hair making it smooth and shiny.

What you need: 1 ripe avocado pitted, peeled and mashed, 2 tbsp. extra virgin olive oil substitute with jojoba oil or sweet almond oil for colour-treated hair.

How to use: In a small bowl, whisk mashed avocado with olive oil until well combined. Apply hair mask on damp hair, including the scalp and hair ends. Tuck your hair in a shower cap. After 20 minutes, rinse the hair mask while massaging the scalp. Shampoo as usual and enjoy your silky soft hair!

Apple Cider Vinegar

Why: If you don't have it in your home, make sure that you have one! Not only is apple cider vinegar good for hair treatments, it's a variety of home beauty remedies too! Apple cider vinegar can be used as a natural hair detangler, to remove product build-up and softening and smoothening your hair. This natural hair care tip/rinse is much safer than many hair products you can buy at stores.

What you need: 1 part apple cider vinegar, 1 part water.

How to use: To revive your hair to its days of smoothness, mix the apple cider vinegar and water together. After shampooing, pour the mixture onto your hair. If you have a spray bottle, that works even better. That way you can spray it evenly on your hair and massage it into your scalp. Let the apple cider vinegar mix sit for a few minutes before rinsing fully with water. No need to use conditioner! The apple cider vinegar will leave your hair feeling smooth and soft.

Mayonnaise

Why: One of the easiest remedies to add shine to hair is to use mayo as a deep conditioner. It might not seem like a good idea at first but many people have tried it and love the results! If you have dry or damaged hair, this hair treatment will work wonders! Mayo contains amino acids and antioxidants that strengthen your hair and give a beautiful shine.

What you need: A jar of mayonnaise.

How to use: Prep your hair using warm water to get it nice and damp, but not soaking wet. Scoop some mayonnaise out of the jar and start rubbing it through your hair like you would with a conditioner. The amount that you are going to use really depends on the length and thickness of your hair. Wrap your head of hair with a plastic wrap, a plastic bag, or shower cap to trap the heat inside. The heat produced opens the pores and allows the amino acids and antioxidants to penetrate into the strands further. Let it stay on the hair for at least 20 minutes. You can let it sit longer depending on how damaged your hair already is. Wash the mayonnaise out. This is most easily done in the shower using a natural shampoo like Dabur Vatika Heena & Olive Shampoo. You may need to shampoo a few times before you are able to get all of the mayonnaise out. Be sure to follow our natural hair care tip and use the shampoo gently, not tangling the hair.
We hope following these nifty tops for doing a natural hair spa at home gives you shiny hair and tons of compliments! Don't forget to tell us about them in the comments section.
Also Read
How to Treat Dry & Damaged Hair
How To Remove Dandruff
How to Stop Hair Fall
Hair Oil
Tips for Long Hair
How to Get Healthy Hair at Home
*
Fields are required. Make some cool noise, please don't spam and your voice will be heard.
Was this Article helpful?