Dabur Almond Oil for Hair Growth Review
Dabur Almond Oil for Hair Growth Review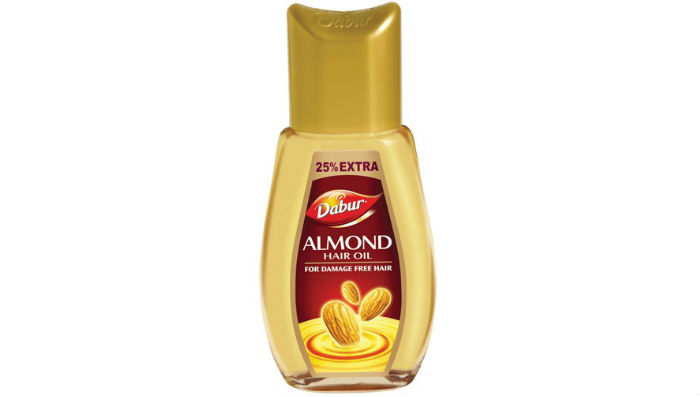 Being a person who oils her hair regularly, I deeply believe that your hair can never be truly healthy unless you provide it with the much needed nourishment. Most of the products available in the market are chemical infused oils that come with false promises. But then there are a few exceptions which are made using natural ingredients.
Though I regularly use coconut oil in winters, I was on the lookout for light, non-sticky almond oil for hair growth that would come handy in summers. This drove me to go to the store and pick out the Dabur Almond Oil. I have had excellent experiences with Dabur products already, since I use the Vatika Enriched Black Shine Shampoo with brilliant results for my hair and I had a feeling that Dabur Almond Hair Oil would do the same magic!
My Experience with Dabur Almond Hair Oil
The product is amazing. The oil has a light consistency, making easy to apply. It has a subtle smell of almonds, which makes it smell sweet. The scent is so subtle in fact, that there were a few times I applied it to the tips of my hair after shampooing when they were not behaving the way I wanted them to.
I normally oil my hair once a week overnight. With Dabur Almond Hair Oil, I ended up oiling it more than twice a week, just because I like how my hair felt right after I dried them post washing. Within the first few weeks, my hair looked shinier. Their frizz lessened and they became more healthy and manageable.
My Verdict
If your hair is too unmanageable for you to handle or if you indulge in a lot of styling treatments you definitely need this product in your life! Even if you are one of those who don't like oiling, you should try almond for hair growth to provide your hair with proper nourishment. Dabur has done an exceptional job creating friendly oil in a bottle, with a great non-sticky consistency and a subtle fragrance.
If you are experiencing a sudden dullness in your hair, then you definitely need this oil. It immediately sets about infusing shine in your hair, giving your hair a new lease of life. If you are the lucky few to walk the earth with naturally good hair with little to no effort already, this oil will help you maintain that while nourishing it inside out. So what are you waiting for? Go grab yourself a bottle!
Also read
Benefits & How to Use Almond Oil for Hair
Home Remedies For Hair Growth
How To Remove Dandruff
Home Remedies for Silky Hair
How to stop Hair Fall
Hair Oil
How to Get Long Hair
Home Remedies For Dry & Damaged Hair
How to Get Healthy Hair at Home
Home Remedies for Shiny Hair
Hair Care

*
Fields are required. Make some cool noise, please don't spam and your voice will be heard.
Was this Article helpful?