Amla oil: The magical oil for healthy long hair
Amla oil: The magical oil for healthy long hair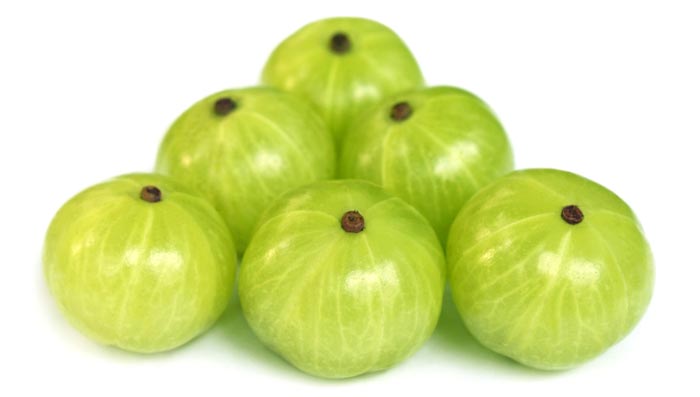 Encouraging growth of thick hair; keeping them strong from root to tip; keeping scalp conditions like dryness & itchiness at bay; reducing hair loss; preventing premature greying; stimulating growth of new hair; improving the health & texture of the hair; and adding lustre are some of the benefits that regular use of amla hair oil provides to your hair.
Video:
How To Use Dabur Amla Hair Oil for Stronger, Longer, Thicker & Silkier Hair
Do you need more reasons to make amla oil as your most sought after weapon to combat hair problems? Read ahead…
Why Amla Oil for Hair:
Indian gooseberry, or Amla as it is commonly known, caters to a host of hair and scalp related problems. So what exactly is in it that makes it the preferred hair oil of many? The reason why amla is considered to be the most effective one-stop solution for every hair related woe is because it comes naturally loaded with a host of essential nutrients and minerals like vitamin C & B, protein, calcium etc.
The benefits of using amla oil for hair include:
Prevents premature greying of hair
Promotes hair growth
Removes unwanted flakes
Nourishes the hair from root to tip
Adds strength to the hair
Reduces hair fall
Stops split-ends, hair breakage & dryness
Adds natural lustre
Magical indeed!
The ideal way of including amla in your normal hair care regime is to massage its oil into your hair at least once a week. A hair oil like Dabur Amla Hair Oil will keep your hair and scalp protected from any hair related distress and make sure that your hair grows to be thick, long and strong. By strengthening the hair follicles from within, massaging your scalp and hair with this hair oil will ensure your hair remains healthy and looks naturally beautiful.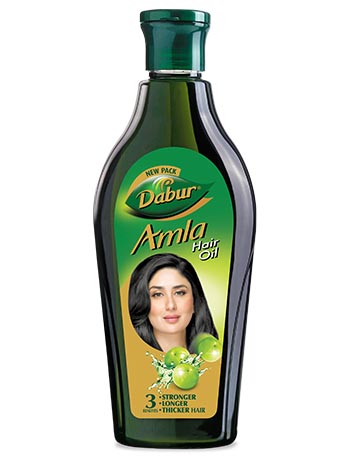 A good hair massaging technique is all you need to give your hair the required nourishment and care. Using the correct oil massage technique will help relieve tension, help the oil to seep into the hair shaft properly thus moisturising and deeply condition the scalp from within.
Tips on How to Apply Amla Oil on Hair:
In order to get the most benefit out of the oil massage therapy, follow these tips:
Gently use your fingers to massage your scalp in circular motions. This will not only give your body a relaxed feeling, it will also help spread evenly.
Ensure to oil the roots and tips of your strands properly to drive the problem of slpit-ends and dry ends away.
Leave the oil in your hair for 40-45 minutes or if you wish, you can leave it overnight as well
Wash it away with a mild shampoo followed by a good conditioner for better results.
For lasting results, do it on a regular basis (at least once a week).
Amla Oil Head Massage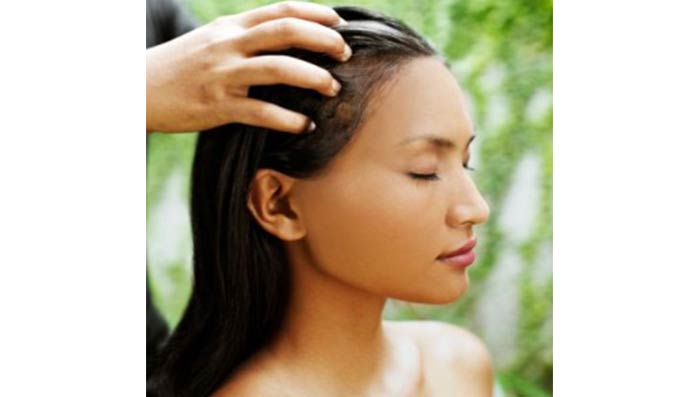 But if you are someone who likes to go a step further and seek a touch of an expert in your everyday hair care regime then you have come to the right place. Listed here are few homemade hair care treatments that you can easily make yourself. With no expensive ingredients involved, these home remedies involve amla oil as their main ingredient to make sure your dream of thick and long beautiful tresses becomes a reality!
Amla, fenugreek & yogurt hair pack:

This deep conditioning hair pack aids in hair fall. To ½ cup yogurt mix 2 tablespoons of fenugreek (methi) and curry leaves paste and 1 tablespoon of amla hair oil. Mix well, apply and leave it to rest for 40 minutes before rinsing it off with a mild shampoo.

Also read about yogurt benefits for hair.

Amla & henna hair pack :

To avoid premature greying of your hair, and retain the thick black colour of your strands, apply this hair pack at least once a week. To 3 tablespoons of henna powder, add 2 tablespoons each of sun dried hibiscus flower powder, amla powder and curry leaves powder. Make a paste by adding ½ cup of black tea and 1 teaspoon of amla hair oil. Mix weel. Apply, let it rest for 30 minutes and rinse it off with a mild shampoo.

Also learn about other henna home remedies for hair.

Amla & reetha hair pack:

For thicker and stronger hair, apply this amazing hair mask at least once a week. Take ½ cup of dried amla & reetha and soak it in 4 cups of water overnight. Next morning, boil the amla soaked water and reduce it till about 1 cup of water is left in the bowl. Let it cool for some time and then mash the ingredients to make a pulp. Strain the solution and keep aside the water. Apply the thick liquid to the hair and let it rest in your hair for 40 minutes. Rinse it off with water followed by a mild shampoo.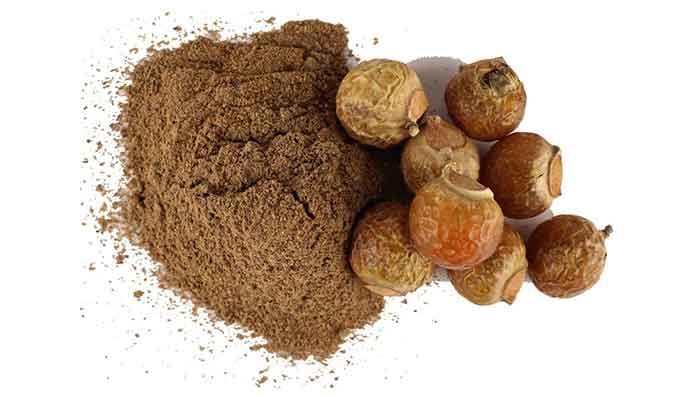 Read our blogs to learn more home remedies for thick hair & amla benefits for hair.
Read More Tips On:
Tips for Dry and Damaged Hair
How to Get Shiny Hair
Healthy Hair Tips
How to Stop Hair Fall
How To Remove Dandruff
Hair Care
Long Hair Tips
Hair Oil
​​
*
Fields are required. Make some cool noise, please don't spam and your voice will be heard.
Was this Article helpful?