How To Apply Henna To Your Hair
How To Apply Henna To Your Hair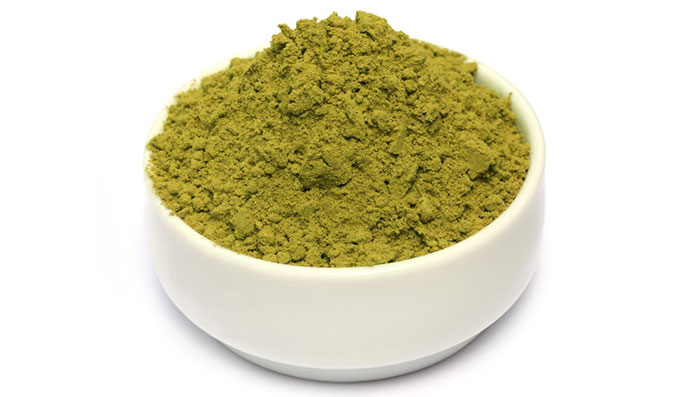 As much as you might have loved watching people sporting some brilliant hair colours, when it comes to your own hair there's always a lot of questions. Hair colours are infused with harsh chemicals that can cause permanent damage to your hair. But just because these colours contain chemicals doesn't mean that you have no other option left. One of the most natural, healthy and beneficial ways to colour your hair is by using Henna. It not only saves your beautiful locks from chemicals but also saves your expenses while making your hair gorgeous. Here's a hair care tip on how you can easily apply henna at home:
Items required:
Henna powder for hair (you can choose the colour and type of your choice)
Lukewarm water
A mixing bowl
A spoon
Some petroleum jelly
An old towel
A brush to apply henna
Gloves
A shower cap
Process:
Start by applying petroleum jelly to your forehead in order to avoid henna colour stains on your forehead.
Wear your hand gloves.
Take a small portion of your hair and start applying henna over it. Wind it in one direction. (say clockwise)
Take another portion of hair and then wind it anti-clockwise and apply the henna.
Remember to wind the portions alternately – firstly one portion in one direction and then the other portion in the other.
Do not miss the roots of the hair.
Keep doing this and pile it up on the top of your head.
This will help your hair stay in place without any clips or pins.
Wear your shower cap to prevent the henna from falling off.
Keep the Henna for 1 hour if you want a lighter shade and for a darker shade keep henna on your hair for up to 3 hours.
This will nicely condition and colour your hair.
After the required time, wash off the Henna using warm water.
Do NOT use shampoo for at least 24 hours after washing off the Henna.
You'll be left with a gorgeous natural hair colour that will provide your hair a healthy shine and softness. In case you haven't tried henna before, it's about time you did. Do share with the results of this natural hair care tip and tell us what you think!
Also Read
Home Remedies for Shiny Hair
How to Treat Dry Hair
Home Remedies for Healthy Hair
How To Remove Dandruff
Long Hair Tips
Home Remedies for Silky Hair
Hair Fall
Hair Oil

*
Fields are required. Make some cool noise, please don't spam and your voice will be heard.
Was this Article helpful?