8 Must Eats Foods For Healthy Hair
8 Must Eats Foods For Healthy Hair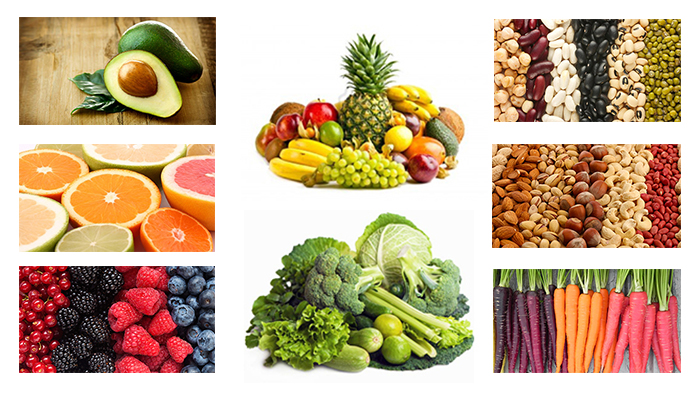 No matter what the season it is, a healthy diet is considered to be the best remedy for all hair woes. A balanced diet will never miss out the
food for healthy hair
. Healthy diet regime will not only tell you how to regrow hair naturally but will also tell you how to maintain healthy hairs in long run. But with issues like increasing pollution and heat it can be quite a task to maintain a scalp full of healthy locks. However, they say that keeping yourself healthy by following a nutritious diet is the perfect magical
natural hair care tip
to retain your gorgeous tresses.
Green Veggies



Spinach, like many other vegetables is an excellent source of vitamins A and C. And it's these vegetables that help your body to produce sebum. Sebum is the oily substance secreted by your hair follicles and is the body's natural hair conditioner. Besides keeping your hair naturally nourished, it also protects your hair from the harsh environmental effects.
Beans



Legumes play a vital role in your hair-care diet. Not only do they provide plentiful protein to promote hair growth, but ample iron, zinc, and biotin. Since biotin deficiencies can cause your hair to become brittle. Many hair specialists recommend three or more cups of lentils or beans each week for healthy hair.
Nuts



Zinc is one of the most special ingredients that help keep your scalp and hair nourished. And walnuts, cashew, almonds, etc., are all a rich source of zinc. If your diet doesn't contain much of Zinc, it can lead to hair fall. So make sure that nuts are regular on your food for healthy hair menu.
Carrots



Carrots are an excellent source of vitamin A, which promote a healthy scalp. Since a healthy scalp is essential for a shiny, well-conditioned head of hair, it is advisable you follow our natural hair care tip and include carrots in your diet.
Dark colored fruits



Fruits such as blueberry, strawberry, plums, etc., contain a high level of antioxidants that work like magic on hair and skin. Being rich in bioflavonoids, these fruits make your scalp healthy and promote hair growth.
Citrus fruits



The high level of antioxidants in citrus fruits work as a natural wonder to increase the circulation of blood in your scalp. Citrus fruits like oranges and grapefruit have Vitamin C and antioxidants which encourages hair growth.
Fruit boosters



The secret ingredient in fruits like apples, apricots, peaches, bananas and watermelon is their nutrient - biotin. Biotin is considered as the natural growth steroid for hair and nails. Many people have used a biotin-fortified diet to combat hair loss. It is that biotin promotes hair growth and infuses strength and thickness into every strand. So you know how important it is!
Avocado



The one stop powerhouse for healthy and nourished skin and hair, avocados are rich in vitamin A and antioxidants. Avocado is a natural moisturizer that helps hair growth and is great food for damaged hair. Adding it to a deep conditioner can make hair stronger, shiny and healthy. The essential fat of this fruit makes it a great natural hair care tip that is ideal for hair repair and leaves hair softer, more elastic and less prone to breakage. Learn more various tips on hair care home remedies & various foods and vitamins for hair growth.
Also Read
Home Remedies for Shiny Hair
How to Treat Dry Hair
Home Remedies for Healthy Hair
How To Remove Dandruff
Long Hair Tips
Home Remedies for Silky Hair
Hair Fall
Hair Oil

​
*
Fields are required. Make some cool noise, please don't spam and your voice will be heard.
Was this Article helpful?