6 Natural Homemade Face Pack for Skin Whitening
6 Natural Homemade Face Pack for Skin Whitening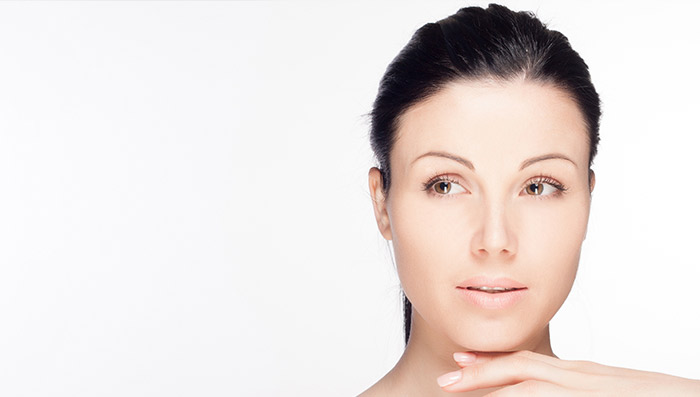 For some ladies, beauty is the favorite topic to talk about. And for some, beauty complaints are the major reason to initiate some beauty topics. Well off course, who doesn't like glowing gorgeous skin to make people envy. But with that desire, some serious efforts and dedication is connected. Skin whitening has always been the favorite topic among ladies as everyone wants to look like a fairy tale princess. But alas! Very few are blessed with such fair skin tone. However, it doesn't mean that what is fair and white will always remain the same. One has to take care of that fairy white sensitive skin to maintain its beauty. This is the reason why many ladies choose face pack for skin whitening.
Beyond the natural blessing of god of fair skin tone, there are many people who try very hard to improve their skin tone. There is a famous saying, "where there is a will, there is a way", many people succeed in getting fairer skin tone with their hard efforts. Getting fairer skin tone is not any rocket science or impossible thing. One could easily achieve it, if there is patience and dedication to achieve the desired result. But instead of holding the nerves tight for some time and following some natural ways to achieve, many people rush towards skin whitening products and chemicals.
Commercial skin whitening products are not good for the skin. As at the end of the day, they will never give permanent results. If someone really wishes to get fair skin then it is better to stick to some natural remedies and ideas. And what else can be better than homemade or natural skin whitening face pack. Homemade face packs never harm the skin in any way. Yes, it is possible that it might show its results quite slowly, but at the end, it will win the race. So, always keep in mind that shortcuts will always leave you with short results.
In some cases, there is real hurry to get the glow and fairness over skin for some special occasion. And in that case, there is no harm using some fairness bleach or other cream as using products in moderate manner will not harm skin. But yes, always remember to check the chemical ingredients and content of the product to avoid any potential damage to skin. Going for options such as Fem Fairness Naturals Saffron Bleach or Gold Bleach available in market is safer and good bleach option. And if bleach is not the requirement and slight clean up would work then use Dabur Gulabari Rosewater to cleanse face will be the best option.
Face pack for fairness
is off course the demand of all ladies but before choosing any natural or homemade face pack, one should understand and know their skin needs. As some people have skin issues like acne, pimple, redness or itching, these can be hindrance in the job of
skin whitening face pack
. Hence, before going for any skin whitening natural treatment, it is better to get rid of other basic skin issues. And to treat them, there are hundreds of natural ingredients that can help an individual in dealing with problems such as acne, pimple, skin redness, itching, dryness, blemishes and many more.
Coming to the skin whitening natural process, it is important to know that what and how skin turns fairer naturally. The melanin concentration in skin is the major factor that helps in maintaining different skin complexion. And there are certain chemicals which are known to reduce the melanin concentration in skin, which in result causes skin whitening. Such type of chemicals is used widely in skin whitening commercial products but these chemical carry questionable profile on safety point of view. Hence, it is better to lower the melanin concentration in skin with some natural ingredients to achieve fairer skin complexion.
There are many natural ingredients, which can work great as
face pack for skin whitening
due to their skin lightening and bleaching properties. So, don't miss out the fun and easiness of turning skin fairer with natural ingredients. Below is the list of some amazing natural
skin whitening face pack
:
Sandalwood and Orange Peel Pack: One must have noticed the beauty products advertisement remarking the goodness of sandalwood in their product. Well, there is no surprise that sandalwood is a great skin whitening natural ingredient. And on other side, oranges are highly fibrous and nutritional fruit carrying vitamin C and calcium, which is good for skin's health. Together, both the ingredients have the power to remove dark patches over skin and enhance the skin tone. So, let's gear up to make an amazing face pack of orange peels and sandalwood. To prepare the pack, take one tablespoon of sandalwood powder and one tablespoon of dried orange peel powder in a container. Now, add sufficient water to obtain thick smooth paste. The mask is ready to get applied over face. Remember to massage the facial skin with pack for 5-10 minutes and then leave it to dry naturally for 15 minutes. At the end, wash face with cold water.
Milk and Saffron Pack: Milk is popular in the beauty town for its natural cleanser and moisturizing potential. And saffron is famous for skin whitening as well as treating various skin issues such as acne, pimple, blemishes, dry skin and many others. Together saffron and milk makes a powerful skin whitening face pack. To make it, take one tablespoon of raw milk in a small bowl and mix one tablespoon of saffron in it. Now, apply this mixture gently by massaging facial skin in circular motion for few minutes. After leaving the pack over skin for 15 minutes, wash face with clean water. And if someone is in real hurry and wants quick fairness of skin using a bleach carrying goodness of saffron and milk then Fem Fairness Naturals Saffron Bleach
is the perfect option.
Oats and Curd Pack: Another dairy product which works as great skin cleanser is curd. Curd also helps in smoothening of skin and moisturizing it deeply. And to double the cleansing impact, oats work as effective exfoliater of skin pulling out the dead skin deposits and impurities from outermost layer of skin. The oats and curd face pack for fairness is very effective in dealing with acne and pimple problem too. To make the pack, one has to mix equal quantity of both ingredients in a container. Grinding oats to a thinner granular form would be more convenient for user. After preparing the pack, one has to rub the skin in circular motion for few minutes and leave it to dry for 20 minutes. After that clean off the pack in same circular motion with wet hands.
Milk and Rose Petal Pack: Ladies pampering their skin with rosewater must be very familiar with the benefits of rose for skin. Similarly, rose petals are also great contributor in making skin fairer and beautiful. All one has to do is dry some rose petals in sun for few days and then store them in a dry container. Now, take few petals as per requirement and make powder of it. After this, take two tablespoon of milk and add the rose petal powder in it. The pack is ready to get applied over skin. Don't forget to keep the pack over skin for few minutes and wash skin only with normal water. No soap or face wash should be used to wash the face pack or clean face.
Cucumber face pack: Aha! What a cooling and soothing ingredient is here to brighten up the skin. Cucumber is world famous for its cooling and soothing properties. But beyond these properties, very few people know that it is used as skin whitening face pack too. Cucumber is helpful in binding up the collagen in skin and improving the skin tone. Simply rubbing of skin with cucumber slices is one way to lighten up the skin tone. And the other way is to grind the peeled cucumber and take its pulp for application over skin. Allow the pulp to dry over skin for few minutes and then rinse skin with normal water.
Honey and Strawberries Pack: The combination of honey, strawberries and milk makes a great skin whitening face pack. The pack is appropriate for any skin type and could be used by any age group on regular basis. To obtain a smooth paste of all three ingredients, take two or more strawberries and mash it properly. Now add little amount of milk and one teaspoon of honey in it. Now, apply the pack over facial skin and leave it to dry for around 20 minutes. After that wash face with cold water.
Well, it is true that nothing is impossible if one has the will to achieve it. But on the same side, one bitter fact is one has to be honest and realistic with their expectation. This means that achieving one or more level of fairer skin complexion is possible with natural ways but turning around the whole dusky complexion against its nature is obviously not possible. Hence, be true to own self and start following the skin whitening target now. Read more on
how to get fair
without undergoing any chemical treatments.
Also read
Face Pack For Fairness
Multani Mitti For Fairness
Aloe Vera Gel For Face & Skin
Honey For Skin
Turmeric Face Pack for Skin
Benefits Of Cucumber For Skin
Orange Peel For Skin
Almond Face Packs & Benefits for Skin
---
*
Fields are required. Make some cool noise, please don't spam and your voice will be heard.
Was this Article helpful?