7 Best Homemade Almond Face Packs For Your Skin
7 Best Homemade Almond Face Packs For Your Skin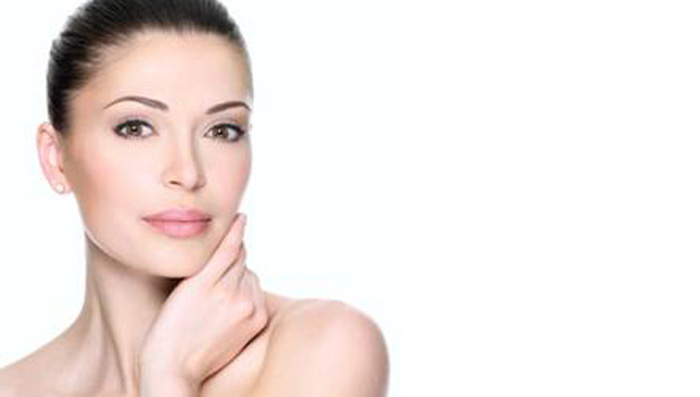 Almond oil
is a popular essential oil which is used in aromatherapy and massages. It relaxes the body and eases the muscles. Almond oil is rich in vitamin A, B and E, and improves the skin health in a number of ways, like:
Moisturising better and deeper
Improving the complexion and retaining the glow
Soothing skin irritation and skin inflammation
Relieving dry and irritated skin
Nourishing skin, making it softer and smoother
Curing chapped lips and body rashes
It is also a constant in skin care tips for babies. That just proves how gentle, healthy and pure it is. Proof of the fact lies in Dabur Lal Tail. Below are some of the skin care tips using almond that will help you in harnessing the goodness of almonds. It also helps in making your skin tone even by giving making it fair & flawless. Learn more on how to get fair skin using easy home remedies.
For exfoliation
Mix ½ cup of fine sugar or salt with a spoon of almond oil. Apply on face and rub gently until the skin feels smooth. Avoid the delicate area around the eyes. Wipe with a warm face towel and rinse with Dabur Gulabari Rose Water. This will help in repairing and revitalizing your damaged skin while the almond oil will moisturise your smooth skin giving it a long lasting glow.
For acne
Almond has fatty acids that dissolve the sebum causing acne. Try this homemade face pack as a skin care tip. Mix 1 teaspoon of multani mitti and 1 teaspoon of almond powder, make it into a paste using Dabur Gulabari Rose Water, and apply the pack all over your face. Leave it on for 10 minutes, after which, with a little bit of water, gentle massage your skin and rinse with lukewarm water.
For tanning
Remove the dark layer of tan with a paste of almond oil, honey, lime juice and milk powder. Apply this homemade pack on your skin and wash off after 20 minutes. It will not only remove tanning but also restore the moisture of your skin, making it supple.
As an eye cream
Almond oil has anti-aging qualities which can help to clear puffed eyes as well as dark circles around the eyes. Apply one or two drops of almond oil around your eyes and pat gently using the tips of your fingers before bedtime.
For stretch marks
Almond oil has emollient qualities that tighten the skin and promote better blood circulation. Apply almond oil on stretch marks and massage gently in a circular motion for a few minutes ideally after taking bath. For best results, apply twice a day.
As a makeup remover
A skin care tip which is a must for all ladies who wear makeup. Massage almond oil gently to remove make up from your face. Be careful to not irritate your eyes.
For chapped lips
Make your own natural lip balm for soft pink lips. Simply mix almond oil and some honey. Store the mixture in an empty container and use it on the lips whenever they feel dry.
Hope you enjoyed these skin care tips. For more, keep visiting our page and share your requests in the comment section.
Also read
Face Pack For Fairness
Multani Mitti For Fairness
Aloe Vera Gel For Face & Skin
Honey For Skin
Turmeric Face Pack for Skin
Benefits Of Cucumber For Skin

---
*
Fields are required. Make some cool noise, please don't spam and your voice will be heard.
Was this Article helpful?