Worst Diet Mistakes & Foods to Avoid For Hair
Worst Diet Mistakes & Foods to Avoid For Hair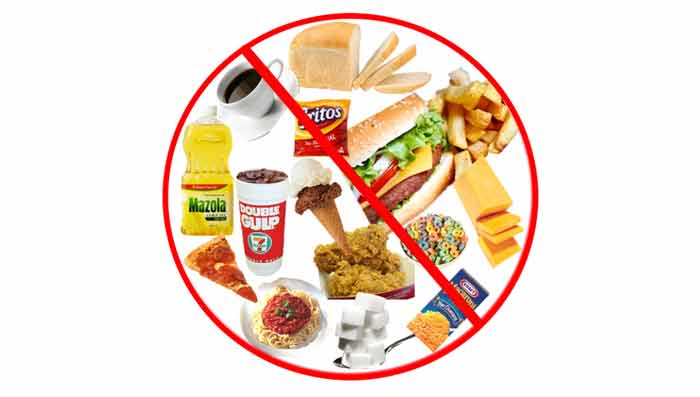 It is a well-documented fact that a diet can make or break your lifestyle. A fact, which is as true for our hair as for our body. Hair damage, hair loss, and thinning & breaking of hair are issues that have long been troubling men and women alike. While we all want luscious looking mane, there is little we are ready to compromise on when it comes to eating right for prolonged life and health of our hair.
Video:
Dabur Amla Hair Oil for Strong & Beautiful Hair
Yes factors like genes, stress, anxiety, lack of sleep, and excessive use of chemicals and hair tools does contribute towards hair damage; but unhealthy eating habits can't be ignored as one of the factors responsible for marring the beauty and health of your hair.
So what calls for an eating habits check? When despite you putting in every effort to give your hair the required amount of nourishment and care the result is dull, damaged and lifeless hair. But before jumping to conclusions and rushing to try out the latest fad in hair care treatment, how about taking a low down on foods to avoid in your diet that can have a detrimental impact on your scalp and hair?
Meanwhile, before we dive into the worst foods for hair, here's a peek into the workings of hair follicles. The hair follicle is a mammalian skin organ that produces hair. It is comprised of a protein called keratin and thus can be nourished with a high-protein diet. In a person blessed with healthy hair, hair follicle cells divide every 24 hours, which is an integral part of quality hair growth. Therefore, to keep your hair follicles healthy and the momentum of hair growth going, it is advised to banish certain food items from your diet completely as they can cause more harm to your hair than good.
Here's sharing with you our list of hair loss foods that you should stay miles away from if you wish your hair to remain problem and damage free, forever!
Sugar:

Sugar is a bane for hair! Period.
You need an insight on how sugar hurts the growth and health of your hair? It's simple: Hair is made up of protein and to keep them strong and luscious you need to consume more of it. Sugar on the other hand hinders the absorption of protein thus leaving your hair undernourished and damaged. Want silky, smooth and thick mane? Step away from those sugary treats and instead much on fruits!

Deep fried or oily food:

Among the foods that cause hair loss, junk food features on the top of the list. Greasy food translates to greasy scalp, which in turn gives rise to multiple skin and scalp conditions like dandruff, oily scalp, itchiness and hair fall etc. Clogged pores do not reap fresh and rejuvenated hair. Result- a crown full of greasy, dull and damaged hair. To escape the misery, stop consumption of food that is deep fried or junk.

Starchy foods:

Among the foods to avoid for healthy hair, foods with high glycemic index like white bread, white rice, white pasta and other processed foods must certainly be excluded from your diet. They cause a spike in blood sugar levels and is one of the reasons for the hair to thin and ultimately fall. Instead opt for whole wheat variety of breads and pastas to see a difference in the quality of your hair.

Foods low in protein:

Food items that have low or no protein content are perhaps the worst foods for hair because a low protein diet essentially means not feeding your hair with that one key ingredient that provides them with high quantities of nourishment, care and strength, i.e. keratin. Also, not getting enough protein leads to the problem of brittle hair and hair loss, which may eventually lead to balding. To improve the quality of your hair include plenty of tofu, milk, broccoli, beans, chicken, fish and nuts etc. in your daily diet as these foods are a rich source of protein.

Diet colas:

Diet colas and sodas rank high among the foods that cause hair loss. Yes it may hurt because you thought it was the best low calorie alternative to regular colas but the fact is that they are no better or worse than the regular ones. Bad news is that it is made up of aspartame- the artificial sweetener- that has been linked to hair loss and fall among other hair problems. Rightly so, yet another reason to put that glass down and switch to healthy drinks like fresh lime and fresh fruit juices.
Although there are many foods to avoid that can give you beautiful and shiny hair, nourishing your hair externally with products that are fortified with natural ingredients makes your hair look attractive and gorgeous. While chemically treated products and salon treatments will give your hair temporary shine and nourishment, opting for home treatments as simple as a hair oil massage therapy can do a world of good for the health of your hair both internally and externally.
We recommend massaging your hair, atleast twice a week (overnight or for few hours (depending on your choice) with a nourishing hair oil like Vatika Enriched Coconut Hair Oil or Dabur Amla Hair Oil. Fortified with goodness of natural extracts of coconut, lemon, henna and amla, respectively, what these hair oils do is strengthen your hair follicles, deeply nourish and condition them from within, prevent any damage from hindering the growth of thick, long and beautiful and as a result give you shiny and gorgeous hair. So go ahead and pamper your hair!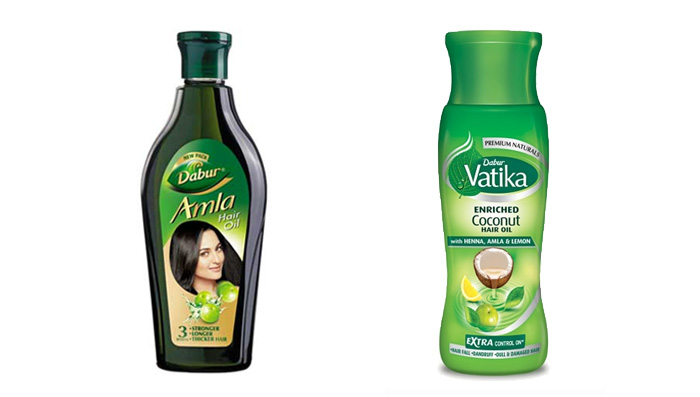 Also read about best foods for healthy hair and foods to avoid for healthy glowing skin. For more natural hair care tips follow our blogs.
Read More Tips On:
Tips for Dry and Damaged Hair
How to Get Shiny Hair
Healthy Hair Tips
Hair Fall
How To Remove Dandruff
Long Hair Tips
Hair Oil
​
*
Fields are required. Make some cool noise, please don't spam and your voice will be heard.
Was this Article helpful?