9 Super Foods for a Healthy Scalp & to Prevent Dandruff
9 Super Foods for a Healthy Scalp & to Prevent Dandruff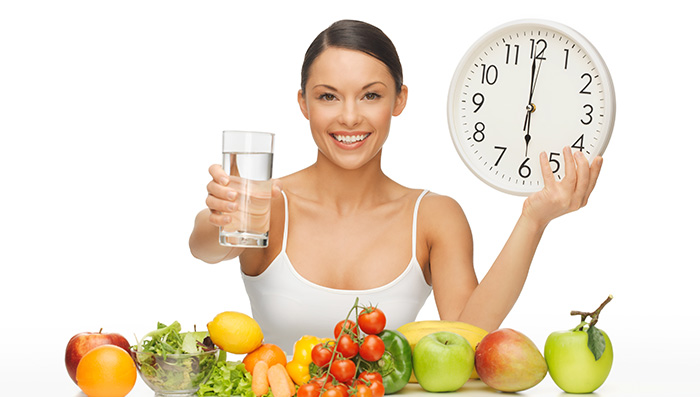 Strong and beautiful hair is the desire of every girl. Girls love to flaunt their tresses and so take very good care of their hair from the outside. But what they often forget is that hair care from outside is only effective when you take care of your hair from inside.
Dandruff is among the most common problem that people suffer from. But did you know that the reason behind it could be something as simple as your poor or improper diet? From ridiculously expensive salon treatments to anti-dandruff shampoos and medicines, you must have tried everything to combat the problem of dandruff. But chances are high that the foods you eat are not able to provide nourishment to your hair and not letting you knock-it-off from the root.
Dandruff is nothing but the result of dry scalp. In medical terms, it is known as seborrheic dermatitis. It can be caused by psoriasis, eczema or the overgrowth of malassezia, which is yeast like fungus.
In your diet, include these super foods to prevent dandruff. These super foods for dandruff are great for your scalp health and will aid in growth of healthy, strong and beautiful tresses.
Amla

Amla is enriched with the goodness of Vitamin B complex, Vitamin C, iron, phosphorous and calcium. It has anti-oxidant properties that help to get rid of dandruff. Drink its juice or eat it raw, this super food is guaranteed to give you thick, strong and healthy hair.

Note: if directly consuming it is quite a task for you, try applying Dabur Amla Hair Oil to your scalp instead.

Chickpeas

It is powered with the goodness of vitamin B6 and zinc that helps to fight dandruff. As a food for healthy scalp, soak chickpeas in lukewarm water for 3-4 hours and make its paste. Add curd and water to the paste and apply it on your scalp for an hour before rinsing it off with a mild shampoo.

Ginger

It is an excellent hair food. It is loaded with anti-fungal and anti-bacterial properties that help combat dandruff from the root. Ginger regulates your digestion, which could also be one of the causes of dandruff.

Garlic

Garlic is an excellent anti-dandruff food. It is enriched with allicin, which has anti-fungal properties. Make it a part of your diet for healthy hair. It can be applied to your scalp as well. Peel and crush 8-9 cloves of raw garlic and apply its juice directly on your scalp. For people with sensitive skin, it is recommended to dilute the juice with water before applying it on the scalp.

Sunflower seeds

Sunflower seeds are a great food for dandruff. The seeds are enriched with vitamin B6 and zinc that maintains your scalps health by controlling its sebum production. Also, it improves your digestion that to an extent contributes to a healthy scalp.

Wheat germ

Wheat germ is rich in vitamin B6 and zinc and that is what makes it for a perfect food for healthy scalp. Make sure you include it in your daily diet for healthy hair.

Apple Cider Vinegar

Apple is an anti-dandruff food. The acidity of apple cider boosts up the pH level of your scalp so that the growth of yeast slows downs a bit.

Banana

Don't say na na to banana if you want to cure your dandruff problem form the root. It is an essential food for healthy hair and is a perfect blend of vitamin B6, vitamin A, vitamin C, vitamin E, zinc, iron, potassium and amino acids. It is stacked with antioxidant properties that effectively cure dandruff.

Papaya

Say ya ya to papaya- the "fruit of angles". It contains papain. It is an enzyme that triggers the digestion of proteins. If your dandruff is related to digestion then papaya comes to the rescue. Make this wonder hair food a part of your diet for healthy hair.
While eating a healthy and rich diet is a good idea, you should not forget to provide extra condition, care and treatment to your hair from the outside. Keep them nourished with hair oils that will deeply condition them and free them from the problems of dry and itchy scalp and promote growth of healthy & beautiful hair. Regular application of hair oils like
Vatika Enriched Coconut Hair Oil
will nourish and strengthen your hair from the roots and provide them with natural shine and beauty. Hair oils penetrate the shafts of the hair to strengthen the roots thereby moisturising the scalp from within and keeping at bay problems of hair breakage, split ends or dandruff.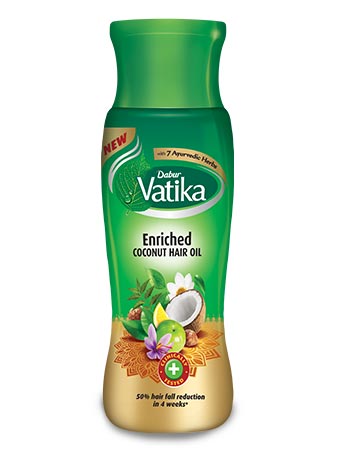 Also read about
top healthy hair foods
and
home remedies for dandruff
.
Read More Tips On:
Tips for Dry and Damaged Hair
How to Get Shiny Hair
Healthy Hair Tips
How to Stop Hair Fall
Hair Fall due to Dandruff
Hair Care
Home Remedies for Itchy Scalp in Monsoons

​
*
Fields are required. Make some cool noise, please don't spam and your voice will be heard.
Was this Article helpful?