Top Do's & Don'ts for Hair
Top Do's & Don'ts for Hair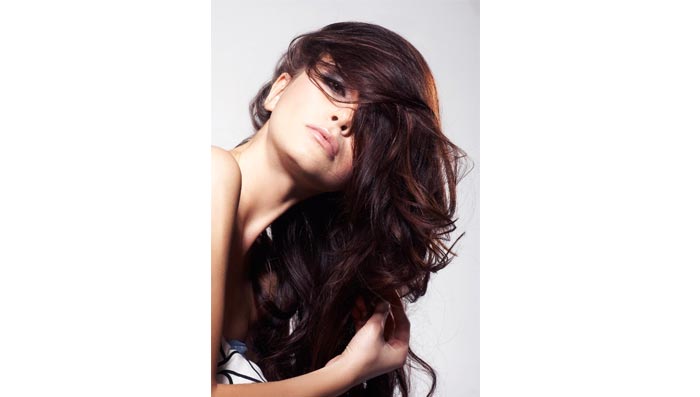 We all crave luscious, beautiful hair. Don't we? Yet there is no one product or formula that can give absolutely radiant and healthy hair overnight. Problem-free and lustrous hair are a result of proper and regular hair care regime. Yes the hectic, modern day life hardly leaves us with any time to dedicate to our hair but by bringing slight changes in your lifestyle and incorporating healthy hair habits in everyday life can go a long way in giving you thick, strong and Rapunzel like gorgeous tresses.
'Maintaining hair is a day's job' said no hair expert. Relying on chemically treated products to get rid from hair problems can do more harm to the natural health of your hair than good. Therefore, usage of natural and homemade remedies is always advisable. Everyday ingredient taken from your kitchen cabinet ensure minimum side effects to the health of your scalp and hair and instead give you bouncy and voluminous locks.
So, if you are clueless about how to infuse life in your dull, dry and damaged hair without indulging in expensive salon treatments, here is a list of healthy hair tips that you can easily follow to get the desired results.
Must follow tips for healthy hair:
Regular oil massage therapies:

Proper nutrition is important for your hair to remain soft, thick and silky. Undernourished scalp breeds dry and dull hair and often becomes the ground for a host of hair problems like dandruff, itchiness and formation of flakes among others. To keep your scalp infection free and hair healthy, indulging in regular oil massages is always recommended. Regularly oiling your hair with a natural hair oil like Vatika Enriched Coconut Hair Oil or Dabur Amla Hair Oil will deeply nourish the scalp from within and provide it with all the essential nutrition that is required to keep your hair thick, long and silky. Fortified with natural extracts of coconut and amla, these hair oils rejuvenate the hair shafts and add strength to them thus making look gorgeous on the outside. How to oil your hair?

Heat 3 tablespoons of a hair oil of your choice and heat it to a moderate to lukewarm temperature.
Gently massage it into your scalp and hair (from root to tip) using circular motions for about 10 minutes.
Wrap the hair with a warm towel and leave it to rest for about 40 minutes
Rinse the oil off with a mild shampoo followed by a conditioner
Repeat at least once a week for better results. Also, read more on home remedies for thick hair.

Always condition your hair post shampoo:

Conditioner is the key to having smooth and silky locks. It locks in the moisture, prevents the hair shafts and scalp from drying out and develops a protective layer on the hair against the extremes of sun light, pollution and dirt. Finding the right kind of conditioner that will give you the desired results can be quite a task but if you are inclined towards trying out natural remedies, you can opt for making your own conditioner at home. To 1 cup of water, add 1 tablespoon of apple cider and use it to rinse your hair post shampoo. You can also apply mayonnaise to your hair post shampoo, leave it on for 5 minutes and wash it off with water.

Deep cleansing with hair masks & packs:

Using deep cleansing hair masks is among the best healthy tips for hair that you can follow. Pamper your hair with homemade hair masks to remove presence of any free radicals and exfoliate impurities from the surface of the scalp. To get bouncy and voluminous hair you can apply a hair mask made of 1 whole egg, 1 tablespoon olive oil and 1 teaspoon of lime juice. Leaving it for an hour in your hair at least once a week will keep your scalp problem free and add natural shine to hair.

Also learn about various tips on how to use egg for hair.

Dry your hair completely:

The biggest mistake we make that adds to our hair woes is stepping out with wet hair. Wet or damp hair are susceptible to attracting germs, dirt and other skin infections. Therefore, it is always recommended to dry your hair completely using a towel or a hair dry (on moderate to low temperature). But remember not to overdo the usage of a blow dryer on your hair as it can rob your scalp of its natural moisture and leave your hair feeling dry and undernourished.

Use wide toothed comb for brushing:

To avoid sporting an unkempt look brush your hair at least twice a day but only with a wide toothed comb. It will prevent unnecessary hair fall or breakage and untangle your hair minus any pain.

Protect your hair from sun damage:

If you thought tanning of skin was the only side effect of exposure to sun, think again. The damage it can done to your tresses is equally bad. The harsh ultra violet rays of the sun can cause your hair to become dry, brittle and thin. It can even mar the outside beauty of your hair by robbing it off its natural shine. To avoid causing any damage to your hair when stepping in the sun, cover your head with a scarf or a hat. It will protect your hair from coming in direct contact of the sun and stay healthy.
The don'ts to follow as healthy hair tips:
Hot water rinses:

While washing your hair, ensure that the water is not too hot. Pouring steaming hot water on your scalp will only damage your roots and lead to dryness of the scalp, making them more prone to breakage and hair fall.

Brush wet hair:

When your hair is wet, do not brush your hair. Gently go through your locks with a wide tooth comb. Wet hair is susceptible to hair breakage & damage, more so than dry hair.

Excessive use of hair products:

Chemicals present in hair products can do some severe damage to the quality and texture of your hair. Over using hair products can give rise to the problems of split and dry ends, brittle hair, hair fall, dandruff and various other skin conditions. Also, for the health and life of your hair, avoid or stop over-styling your hair using hot tools as it can have the same effect on your hair as chemicals.

Tying them too tight:

Tying your hair in tight pony tails, braids or buns stretches the hair shaft that eventually causes your hair to break and fall. Doing it too often can also lead to a condition called traction alopecia, which is a form of hair fall caused due to constant pulling of hair. So, if you want your hair to remain intact and not fall, avoid tying your hair too tight for longer durations.

Shampooing often:

Too much of anything is bad and if you are in the habit of washing your hair almost everyday because you read so in some beauty journal, then stop it immediately. The purpose of shampoo is to wash away dirt and pollution build up but overdoing its usage can lead you to have dry, frizzy and brittle hair. Washing your hair twice or max thrice a week with a mild shampoo like Dabur Almond Shampoo will help maintain the pH balance of the scalp and allow the natural oils to penetrate the hair shafts thus keeping them nourished, hydrated and rejuvenated for long.
There are plenty of natural tips for healthy hair that you can easily follow on an everyday basis that will prolong the health and shine of your hair. To learn more on how to get healthy & shiny hair at home, read our blogs. Follow our blog for more hair care tips to get beautiful hair.
Read More Tips On:
Tips for Dry and Damaged Hair
How to Get Shiny Hair
Healthy Hair Tips
How to Stop Hair Fall
How To Remove Dandruff
Long Hair Tips
Hair Oil
​​
*
Fields are required. Make some cool noise, please don't spam and your voice will be heard.
Was this Article helpful?