Night Time Hair Care to Wake Up With Prettier Hair
Night Time Hair Care to Wake Up With Prettier Hair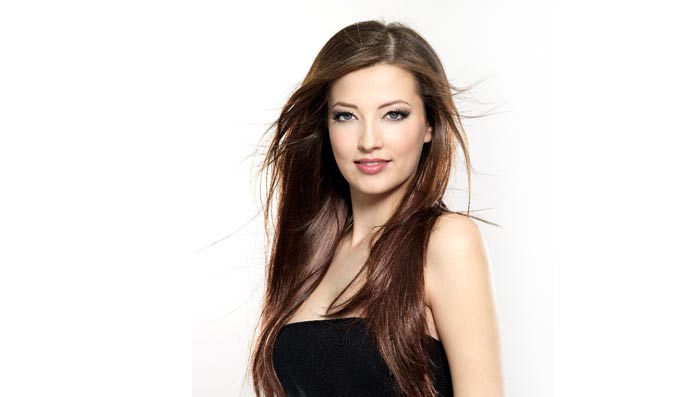 Even well-kept hair can end up looking like a hot mess if proper hair care and attention is not given to them. Keeping your hair in place during the day is one thing but that does not mean that you ignore them and leave them unattended when you are at home or about to hit the sack. Remember, if you'd sleep with an untangled mess at night, it will require to spend extra few hours, the morning after, to set them straight and look presentable.
Taking good care of your hair and ironing out any hair issue before going to bed is always a good idea. In a nutshell, hair care at night is as important as anytime during the day. Sounds like too much work? Don't panic! Beautiful and manageable hair are not a chore. A little bit of extra care and a regular regime is all you need to keep them healthy, strong and gorgeous. And to help you sort your night hair care routine, without letting you invest much time in it, we have you listed here easy guidelines and cures that will help keep your hair look and feel healthy. So, get going girls!
Say yes to scalp massage:

Oiling your hair at night can keep half of your hair woes at bay. Oiling hair overnight with coconut oil aids in keeping your scalp moisturised, stimulate hair growth, strengthen hair follicles, prevents hair fall, reduces the problem of dandruff or any other scalp condition and deeply conditions the scalp to keep your hair thick and healthy all the way from root to tip.
Just heat a couple of tablespoons of Vatika Enriched Coconut Hair Oil to moderate temperature and gently massage it into your scalp in circular motion. Leave it overnight and rinse it off with a mild shampoo the morning after.


Learn more on benefits of hair oiling.

Never go to bed with wet hair:

Sleeping with wet hair ruins your chance of getting up with smooth and manageable hair. Even if you attempt doing so, all you'll be doing the rest of the morning is wasting your time trying to untangle your messed up crop. Therefore, it is advices to always dry out your hair, properly, before hitting the sack. Blow dry them on a low to moderate heat and if frizziness occurs, do not fret. Just dab few drops of Vatika Jasmine Hair Oil between your palms and run them through your hair. Result- smooth, manageable and silky hair the morning after.

Always brush them:

Brushing your hair before going to bed is a must follow night hair care routine as it helps you get rid of any knots. Always use a wide toothed comb to gently brush off any bumps but remember to go slow and easy as brushing rigorously and with force can make your hair break and fall off.

Go bunny:

No, we are not asking you to wear a rabbit costume to bed! If you have straight hair and crave volume and natural waves, styling your hair in a loose bun can do the trick for you. Tie your hair in a bun, each night before going to bed, and you'll wake up to ramp ready and trendy hair style sans shelling out any money on expensive hair styling treatments.

Shampoo & condition them properly:

Keeping your scalp and hair clean and nourished is the key to beautiful and problem free hair. Though shampooing is something that we do not recommend you to undergo every night as part of your night hair routine, but doing it at least thrice a week will keep your scalp and hair healthy. Use a mild and nourishing shampoo like Dabur Almond Shampoo or Vatika Premium Naturals to deeply condition your hair and add strength and natural radiance to them.

Apply a weekly overnight hair mask:

Healthy scalp breeds healthy hair. While you'd be doing everything to keep your hair healthy and happy, neglecting your scalp can lead to problems of hair fall, breakage and thinning. To nourish your hair from within and to add strength to them, applying night time hair masks is the easiest and most effective hair care at night tip to follow. Make your own homemade hair masks for better results. Using a combination of ingredients like coconut hair oil with lemon juice, aloe vera juice and almond oil will exfoliate free radicals from the surface of the skin thus stimulating growth of strong, thick and gorgeous tresses.

Learn more on hair masks for healthy hair at home.

Go easy on hair styling tools:

Hot irons, straighteners, and blow dryers etc. may be your go-to-tools before any party or night out; but the amount of damage it does to your hair is unexplainable. It robs you hair of its natural oils and moisture thus leaving them dry, brittle and in most cases split at the end. Post party and before hitting the sack, do a quick hair brushing and oiling session. Brushing your hair will iron out any knots in the hair and oiling will help nourish the roots, moisturise the scalp, strengthen the follicles and reverse the damage done by the excessive usage of tools.

Avoid metal clips to tie your hair:

While tying your hair before going to bed, make sure to tie your hair with a hair band made of cloth or elastic. Metal can tear at your hair throughout the night and make them break or fall. To avoid such a scenario, do tie your hair but keep them loose and comfortable with a cloth band.
Whether it is oiling hair overnight or applying different techniques to get wavy or straight hair in the morning, hair care at night has got far fetching benefits! Learn more on
how to get healthy hair at home
. Follow our blog for more
hair care tips to get beautiful hair
.
Read More Tips On:
Tips for Dry and Damaged Hair
How to Get Shiny Hair
Homemade Night Cream
Healthy Hair Tips
How to Stop Hair Fall
How To Remove Dandruff
Long Hair Tips
Hair Oil
*
Fields are required. Make some cool noise, please don't spam and your voice will be heard.
Was this Article helpful?