How to Wash Your Hair Properly The Right Way
How to Wash Your Hair Properly The Right Way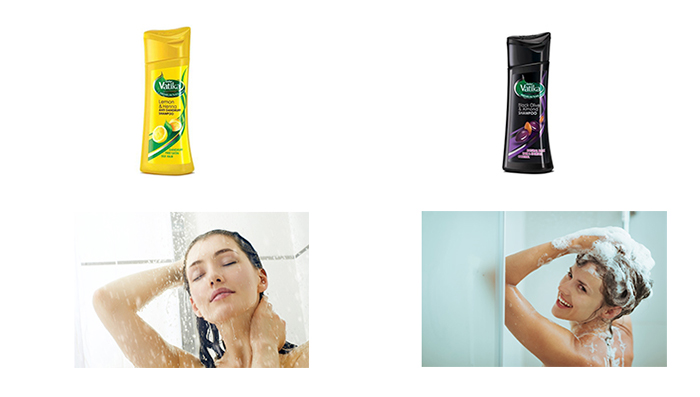 Have you ever wondered why your locks look so gorgeous every time you get them washed at the salon and not at home? It's because the experts know the simple secret behind shampooing your hair perfectly. A lot of people don't realise that the "right technique" of washing hair can make your hair happy. Most of the people never get it right and end up damaging their hair. But luckily it's never too late to start afresh. When we asked our hair experts, here's what they said might be going wrong. Read on to know how to wash your hair properly-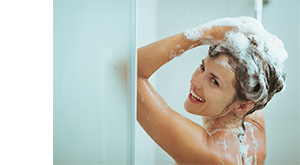 Washing hair too often
Most women think that washing hair every day is the secret behind healthy hair, but what it really does is quite the opposite. You scalp produces essential oils that naturally condition and nourish your hair. Washing your hair every day, strips off those natural oils making your hair dry, rough and brittle.
Using hot water
As much as you enjoy a hot steamy shower, exposing your strands to super-high temperatures leaves them dry and rough. It's always advised to wash your hair with cool water as it helps lock in the moisture and doesn't let your hair become frizzy with split ends, so if you want your hair to be healthy and nourished, avoid using hot water on your hair and scalp.


Scrubbing your scalp
Since all the hair growth starts at the scalp, it gives you all the reasons to be gentle while washing the roots. Don't use your nails or palm to massage the scalp too harshly. Always apply minimal pressure to gently rinse it. It's never as dirty as you think it is and washing it roughly only damages it more. Two rounds of gentle, non-abrasive shampooing usually does the trick to clean your scalp.
The shampoo doesn't suit your hair



Just like you do your research before buying skin products, you should consider choosing your hair products similarly. Hair care, it's all about identifying your hair type and choosing the best-suited products for your needs. If you've got oily hair, our natural hair care tip is to consider a shampoo like Dabur Vatika Lemon & Henna Anti-Dandruff Shampoo and steer clear of those that are overly-hydrating or moisturizing. And if your hair is the exact opposite, i.e., dry, opt for the opposite. A smoothing, moisturising shampoo like Dabur Vatika Black Olive & Almond Shampoo will be perfect for you.
Conditioning hair hastily
Unlike shampooing, conditioning is not about a quick massage and rinse. Here's how you should condition your hair. Start applying conditioner, mid-shaft downward towards the ends. While the product is still in your hair, use a wide-tooth comb to detangle. You can leave the conditioner in and wrap your hair in a towel for five to seven minutes and make sure to wash your hair well without leaving any residue.
Post shower treatment
Just because you've stepped out of the shower doesn't mean that you job is done! The way you treat your hair after washing it actually determines a lot about the condition of your hair and its overall health and appearance. Instead of using a towel drying your hair, using a cotton t-shirt can leave your hair in a better condition. Once you're done drying your hair, putting a thin layer of oil will keep it hydrated. And if you're planning to use a heat tool, always remember our natural hair care tip - never use it on damp hair.
Now that you are well aware of the things that we might've been doing wrong while washing your hair, try your best not to repeat them and keep your hair healthy and luscious. Do let us know how your hair feels after following these
natural hair care tips
in the comments section.
Also Read
Home Remedies for Shiny Hair
How to Treat Dry Hair
Home Remedies for Healthy Hair
How To Remove Dandruff
Long Hair Tips
Home Remedies for Silky Hair
Hair Oil

*
Fields are required. Make some cool noise, please don't spam and your voice will be heard.
Was this Article helpful?