Home Remedies for Split Ends
Home Remedies for Split Ends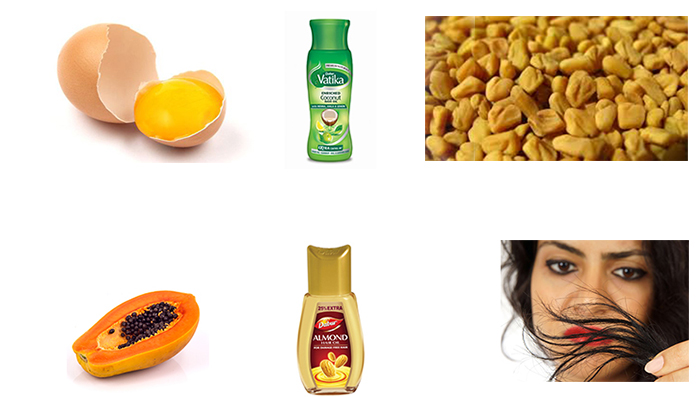 When your hair shaft gets all dried up due to lack of hair care, it leads to split ends. A common hair problem faced by many women alike; split ends start occurring from the bottom of the hair and can cause some serious damage to the hair. Following are some reasons for hair split ends and homemade remedies for split ends to solve the same: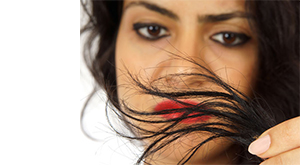 Styling gadgets: When heating tools like straighteners, blow dryers, and curling irons are used on hair they strip the hair of its natural moisture. So, it's best to minimize the use of these tools. If used then at lower temperatures so as to minimize moisture loss which results in split ends.
Cosmetic hair products: If you use hair coloring products, and strong shampoos on a regular basis, then it's about time you reconsidered it. Excessive use of these products also results in hair moisture loss. No matter how herbal hair coloring products proclaim themselves to be, their ingredients still contain traces of chemicals in some form or the other. So every time you see gorgeously coloured hair and wish to get it done, remember that it is obtained due to some chemical composition of the colouring crème that can cause some serious split ends if your hair texture is dry.
Pollution: Whenever you step out with your hair open, you're unknowingly subjecting it to damage. With the pollution levels increasing day by day, you should always consider keeping your hair well-protected by following a proper routine to prevent them from losing moisture. Though there is no cure for split ends apart from oiling your hair or getting your hair trimmed at regular intervals there are many ways to prevent them.
Here are some home-made remedies and natural hair care tips for spilt end prevention. These remedies will not get rid of already existing split ends but they will surely prevent hair from splitting: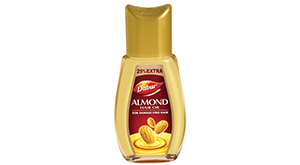 Mix equal proportions of castor oil, olive oil and Dabur Almond Hair Oil (1 teaspoon each), make sure you oil your hair-ends well. Generally hair ends that have split appear lightly colored than the rest of the hair. This mixture not only helps your hair grow but also prevents your hair ends from discoloring. Use this mixture to oil your hair at least twice a week. Massage your hair & scalp with warm oil and wrap head with shower cap and leave for overnight or for 8-10 hours if you have time. Wash!

Take ½ cup of Vatika Enriched Coconut Hair Oil in ½ cup boiling water in a bottle and close it tightly. Shake vigorously. Massage this mixture thoroughly into your hair from root to tip and cover with shower cap. Leave for ½ hour, then wash. Just be careful with your hands and head as the water is hot.

Make a pack by beating 1 egg yolk in a mixture of 2 Tbsp. olive oil and 1 tsp honey. Massage on hair in thoroughly and then wrap your head with a shower cap for half an hour. Wash!

Treat split ends naturally with a papaya pack. Take 2 big slices of ripe papaya. Remove the skin and the seeds of the ripe papaya and blend it in a blender. Add to it half a cup of yogurt and apply thoroughly to your scalp and hair. Wash after 30 minutes with warm water. If you don't have papaya, you can use a ripe banana instead.

Make a mix of 1Tbsp of ground methi (fenugreek) seeds with half a cup of urad dal to a coarse powder. Add half a cup of yogurt and mix well. Apply generously all over the scalp. Apply thoroughly to your scalp and hair. Wash after 2-3 hours with warm water.
We hope you find these split ends treatment tips useful. Let us know which one you tried out first and how it worked on your hair in the comments sections below.
Also Read
Home Remedies for Shiny Hair
Home Remedies for Dry & Damaged Hair
How to Get Healthy Hair at Home
How To Remove Dandruff
How to Get Long Hair
Home Remedies for Silky Hair
Hair Fall
Hair Oil

*
Fields are required. Make some cool noise, please don't spam and your voice will be heard.
Was this Article helpful?