How to Straighten Hair Naturally
How to Straighten Hair Naturally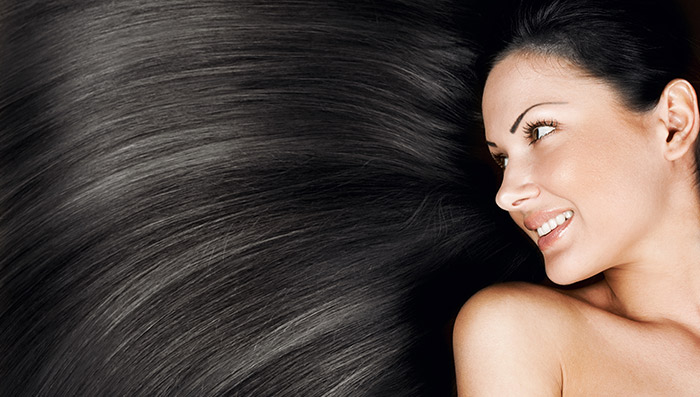 Every girl loves her look and wants to carry her hair in different styles at differentoccasions. But one style which is common and loved the most is straight hair. Obviously, every girl doesn't have that smooth straight locks and those who don't have, try the most to have it. Every girl has their own unique hair texture and some are also blessed with naturally straight hair. But girls who try every bit to get straight hair spend lots of money as well as efforts in hair straightening process. The human nature always seeks for shorter way to achieve something. And in the case of hair, every second girl would rush to a salon for hair straightening rather than looking for natural hair straightening.
The whole world knows that hair is the biggest style symbol of every single lady on the planet. Without dressing up the hair, girls don't go out of their place. And when it comes to some special occasion or gathering; dressing up hair or a special and unique hairdo becomes must for ladies. As mentioned earlier, every girl has different and unique natural hair texture and style, the scope of styling hair also get limited to the particular kind of hair. Suppose someone has curly hair then adopting a fishtail style is difficult or next to impossible for them. Similarly, the different hairstyles could only go with certain specific kind of hair. And in this scenario, ladies with natural straight hair are in biggest advantage as lots of hairstyles could be easily adopted by them. Hence, the reason of large number of ladies searching how to straighten hair naturally becomes very clear and simple.
The quickest way of hair straightening in today's time is taking a professional hair straightening treatment at any salon. Obviously, no one likes to go by the long way but analyzing the short path is very important at the same time. Salon hair straightening treatment might give an individual straight hair instantly but surely no one would share the ugly part of this quick hair straightening treatment. In the salon or professional hair straightening treatment, the hair will be straighten with hot rods or ironing plates at high temperatures and this intense amount of heat damages the hair adversely. This is the reason, why many ladies complain about rough and dry hair texture after taking hair straightening treatment.
Beyond rough and dry hair, hair become prone to breakage and suffer many other harmful consequences, which are never revealed by any salon professional. So, ladies if you really want straight hair then give some time to your hair rather than punishing them with hot rods and getting them straight forcefully. It's not that only professional ways could turn hair straight, there are many natural hair straightening ways, which could make girls go crazy and stunned with its result. But to enjoy natural hair straightening benefits; one has to be patient, dedicated and most importantly one should have belief in natural ways.
As the name says, natural ways are completely natural and safe. They won't harm hair in anyway and would always work in the benefit of any kind of hair. Now, the thought must be troubling that how to straighten hair naturally. Don't worry! There is no rocket science or big deal in straightening of hair naturally. The natural hair straightening ways include simple natural ingredients which are available in kitchen or at home easily. Below is the list of ingredients that tells how to straighten hair at home naturally:
Aloe Vera: Moisture plays an important role in keeping hair straight naturally. If the hair is kept well moisturized then they could be kept straight easily for longer duration. And to do this job perfectly, Aloe Vera is the right choice. Aloe Vera carries certain special enzymes that are healthy for hair and enhances the texture of hair. Beyond this, the gel quickly penetrates in hair strands and keeps them moisturized for long. Take half cup of warm olive oil and Aloe Vera gel respectively. Now mix both ingredients properly and add five-six drops of sandalwood or rosemary oil for more enhancements. Now, gently massage hair and scalp with the prepared mixture and cover all hair with a shower cap. Let the mixture work for two to three hours and then wash hair with a mild shampoo. Do this practice twice in a week to straight up hair naturally.
Coconut Milk: Another popular ingredient in the line of natural hair straightening ingredients is coconut milk. It is said to be a natural hair straightening agent and has high moisturizing ability. And as a cherry over cake, it gives shine to hair and makes them more lustrous. Beyond this, coconut milk is an immensely beneficial ingredient for hair from infection point of view as it has anti-fungal, anti-viral and antibacterial properties. The easiest way of using coconut milk to straighten hair naturally is to take juice of one lemon and mix it in one fresh cup of coconut milk. Now, store the mixture in a glass jar and place it refrigerator for few hours. Do not use the mixture until a creamy sort of layer appears on top of mixture. Now use the creamy substance appearing on top to massage scalp and hair and leave it open for around 20 minutes. After that cover head with shower cap and then wrap around a moist towel over the shower cap. Leave things as it is for half an hour and then wash head with mild shampoo.
Olive Oil and Eggs: The combination of olive oil and egg works amazingly in case of natural hair straightening. Egg is the king of hair care remedies and olive oil is known to keep hair deeply moisturized. And for the kind reminder, egg makes the hair stronger, healthier and shiner. To use the egg and olive oil combination wisely, take two eggs and beat them properly. Now add four teaspoons of olive oil in the beaten eggs and mix it properly. After that apply the mixture over scalp and hair gently and comb hair with the help of a wide tooth comb after application of the mixture. Now cover hair with a shower cap and let the mixture stay over hair for 45 minutes. At the end, rinse hair with clean water first and then wash head with a mild shampoo.
Milk: Milk is an easily available item in kitchen and has great health benefits. Everyone knows that milk is healthy for body but very few know that it has proteins, which are healthy for hair. Certain proteins in milk help in fortifying hair shafts and making them smooth and silky. Also, it has hair moisturizing properties, which helps in straightening of hair naturally. Milk could be used solo or combined with some other ingredients for this. Going by the solo milk way, one has to take mix of half cup of water and milk respectively and store it in spray bottle. Now, untangle hair by combing and then spray the milky mixture over hair. Once again do combing of hair after spray and then let the milk get absorbed by hair for half an hour. Now end the process by washing hair with mild shampoo and conditioning of hair.
Fuller Earth (Multani Mitti): Fuller Earth is a very popular beauty ingredient used for skin as well as hair too. It is a mild cleansing agent, which means it helps in cleansing of hair without harming it in anyway. It is popular in Indian culture with the name of Multani Mitti and is easily available in market. Fuller Earth also has the power to straighten up the hair naturally. Also, it helps in getting rid of frizzy hair. To use fuller earth, gather one egg white, two tablespoons of rice flour and one cup of fuller earth powder. Mix all the ingredients together and add sufficient water to obtain a thin textured mixture. Now, apply the prepared mixture gently over hair and do combing of hair with a wide tooth comb. Let the mixture stay over hair for an hour and then clean hair with normal water. After that spray milk over hair evenly to moisturize it and then wash hair after 15 minutes with mild shampoo.
Hot Oil Massage and Treatment: Hot oil massage is an age old practice done for health hair. Hot oil massage has many benefits for hair and one among them is hair straightening. As everyone knows, oil makes hair smooth, the heat of warm oil will relax down the light waves or curly pattern of hair making them straight naturally. The best option available in market for hot oil massage is Vatika Coconut Enriched Oil. After the massage, comb hair properly to get rid of tangles and cover them with a hot wet towel for half an hour or one hour. After this use a mild shampoo to wash hair and comb hair gently while it is slightly wet with a wide tooth comb.
After exploring the secret of natural hair straighteningways, it is pretty clear that nothing could beat out the results of natural ways. It is harmless, gives long lasting results and at the same time strengthens hair naturally. So, ladies rather than wasting lots of money in salon for hair straightening, it is better to try these natural ingredients to do the same task.
Also read
Natural Hair Spa at Home

How to Get Shiny Hair

How to Remove Dandruff Naturally

Read More Tips On:
Hair Oil
How to Stop Hair Fall
How To Make Hair Silky
Healthy Hair Tips
Long Hair Tips
​
*
Fields are required. Make some cool noise, please don't spam and your voice will be heard.
Was this Article helpful?