How to do Hair Spa at Home with 3 Simple Steps
How to do Hair Spa at Home with 3 Simple Steps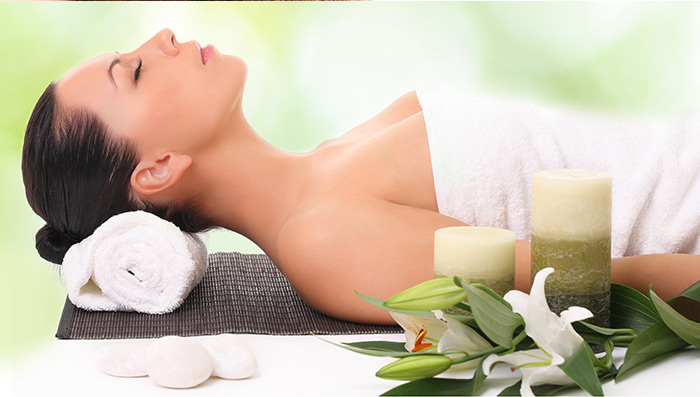 Wow! It's how many react after they leave their favourite saloons after taking expensive hair spa treatments. Well, why it won't be wow if it has made a big hole in pocket. What comes first in mind after taking hair spa is the drastic change in the quality, texture, smoothness and softness of hair. It's all the magic of expensive chemically driven hair products that gives the glossy look and that mesmerizing smoothness and softness to hair. But has anyone ever noticed for how long that magical hair spa touch remains? May be for a few days you can feel the smoothness of your once damaged hair, but after losing that magical touch one feels like a fool for wasting the hard-earned money on such shenanigans. At that point of time, one might feel that damn! Why can't I have natural hair spa at home.
Well, there is no need to feel sad as it's possible to do hair spa treatments at home very easily. But before going into the methods revealing how to do hair spa at home, it is important to know what hair spa is in actual terms. Basically, hair spa is a kind of treatment that provides complete solution to different kind of hair problems by following a set of practices. It is an ideal treatment that could help in regaining the lost texture and quality of hair due to lack of care. The very first thing that comes in the hair spa treatment is oiling. Massaging your hair and scalp with oil will provide necessary nourishment to your hair. Everyone is very much aware about the oiling practice and this could be done easily at home without any chaos. So, the first agenda of hair spa can be met out at home without making any special arrangements or ingredients. For the purpose of oiling, one could use coconut or olive oil as per the condition of their hair. Good options of hair oil available in market are Dabur Vatika Olive Oil and Vatika Coconut Oil.
Next in the line of hair spa treatment is shampooing of hair. Shampoo plays an important role in the well-being and overall health of hair. If the shampoo selected and used by an individual is not suitable for their hair then it might be damaging hair from long time. There are tons of shampoos that are loaded with lots of chemical and make the hair rough and dry very quickly. Hence, it becomes individual's duty to check the whole composition profile of shampoo and then choose it for their hair. It is good for hair if the shampoo is natural base and uses the extract of some natural ingredients instead of some chemicals. And this wonder could be found in few good shampoos like
Dabur Almond Oil
available in market.
Last but not the least is conditioning of hair which is very important to lock the moisture and goodness of things used on hair. Selection of a suitable conditioner is also very important to make the hair spa treatment successfully complete. The best way to choose the right conditioner for hair is to go by selecting hair conditioner according to hair type such as oily hair, dry hair, frizzy hair etc. The major three practice involved in the procedure of hair spa treatment are oiling, shampooing and conditioning of hair. Beyond this, one could add some more practices such as steam and hair mask as per their hair requirement.
Now, the question arises how to do hair spa at home. Believe it or not, it's very simple and doesn't need any tough task and in fact it won't take as much time as one spends at salon. As mentioned earlier, there are three basic practices in hair spa which could be easily done at home. It's better to take a step-by-step approach to do natural hair spa at home.
Follow the below mentioned step-by-step guide to experience a wonderful spa at home:
Step 1: Oiling
Oiling plays a major role in making healthy and nourished. In hair spa treatment, the major role of hair oiling is to nourish the hair deeply and naturally for natural repair. To do so, choose any hair oil that suits best to your hair type. As for some coconut oil is best and some like to use almond oil for deep nourishment of their hairs. The only thing one has to ensure in the oiling practice is that the oil reaches deep the roots evenly. And to ensure this, take lukewarm oil in a bowl and gently massage hair scalp and hair for about 15-20 minutes. Now, let the oil sit over hair for one or two hour as it suits the most to one's schedule. One could also mix certain essential oils with hair oil such as castor oil, lavender oil, rosemary oil and many others. Make sure not to go out with oil as it attracts more dust and could make things worst from hair repair point of view.
Step 2: Shampooing
Shampoo as mentioned earlier plays an important role in the health of an individual's hair. If the shampoo is harsh and completely chemical based then it would only damage the hair. Hence, always use a mild shampoo which doesn't have heavy chemical content. One could also dilute the shampoo in water instead of directly applying shampoo over hairs. While doing shampoo during hair spa treatment, make sure to use some mild as well as natural shampoo for hair. One could also use any natural or homemade tonic to wash hair after oiling. The only purpose of shampooing hair is to get down the oiliness from hair without snatching away the nourishment of hair.
Step 3: Conditioning
Last but not least is conditioning of hair. Since, it's the final touch practice in hair spa treatment, make sure to make it best and most beneficial. For ensuring to make the best out of conditioning practice, choose right conditioner for hair as per the hair type. There is variety of natural conditioner too, which could be used instead of chemical based hair conditioner products. One good example of natural conditioner is lemon juice and tea mixture. To prepare this amazing natural hair conditioner, add little tea to some water and let it boil for few minutes. Let the water boil for few minutes and then keep it aside to cool down. Now, strain the tea water in a separate bowl and add fresh lemon juice to it. The natural conditioner is ready to rinse the hair after the practice of shampooing. As mentioned earlier, one could add more practice to the hair spa treatment to enhance the quality of hair spa as well as to meet the extra care demand of hair. And for that purpose here are some practices, which could be exercised in between or at the end of hair spa:
Steam: Those who are familiar or regular to the practice of professional hair spa in salon must have noticed the hair steam machines with some astronaut shaped cap placed over head. Well this is quite impossible to get over home for a simple purpose of hair steaming. But not to worry, hair steaming could be done at home easily. There are small steam machines available in market, which could be used for the purpose of hair steam. Another method is to take some water in a vessel and boil it thoroughly. After boiling the water, soak a towel in it and take it out and squeeze all water from it. Now, wrap the towel over hair and keep it for few minutes. Do this practice 4-5 times to provide proper hair steaming to hair. Remember that steaming suits some individuals and to some it causes problem like tiny puss filled boils on scalp and any other symptom of irritation.
Ripe Banana Hair Mask: Banana is a rich source of natural oils, vitamins, and potassium, which makes the hair strong, soft and shining. One could use ripe banana to get rid of split end problem and to retain the natural elasticity of hair. To prepare the ripe banana hair mask, take one ripe banana and peel off its cover. Now put one egg white, small cup of olive oil and the peeled ripe banana in a blender. Blend the ingredients until it becomes a smooth paste and then apply it over hair and scalp. Let the hair mask sit over head for about half an hour and do head wash with a mild shampoo. Don't forget to follow the hair mask practice with application of hair conditioner.
Honey and Milk Hair Mask: Another good hair mask for nourishing and giving the experience of natural hair spa at home is of honey and milk. Honey is known for nourishing and softening of hair and milk on the other hand is rich in proteins and vitamins. The goodness of both ingredients is good for repairing damaged hair and restoring the lost moisture and luster of hair. Preparing honey and milk mask is very easy, just add one tablespoon of honey in one glass of milk. Now, massage with this mixture all over the hair and on scalp evenly. Keep it on for 15-20 minutes and then wash head with lukewarm water and mild shampoo.
There are plenty of other hair masks, which could be used in between the natural hair done at home. It depends completely on the choice and will of an individual to pamper their hair. So, next time if hair spa idea pops up in mind, go for the idea of hair spa at home.
Also read
Read More Tips On:
Hair Fall due to Dandruff
How to Stop Hair Fall
Healthy Hair Tips
Hair Care

​​
*
Fields are required. Make some cool noise, please don't spam and your voice will be heard.
Was this Article helpful?