How to Repair Damaged Hair with Dabur Almond Hair Oil
How to Repair Damaged Hair with Dabur Almond Hair Oil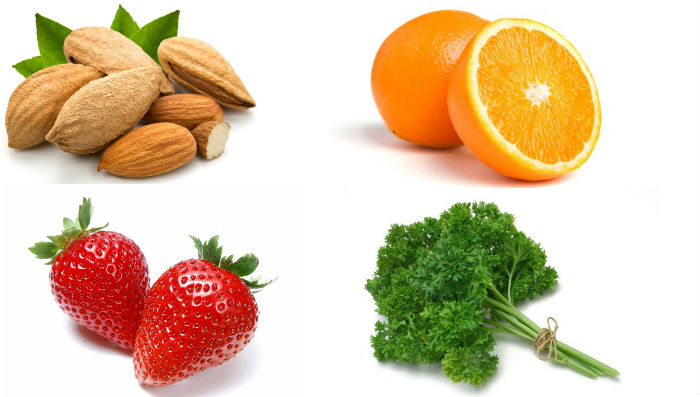 Natural hair care products are currently making a comeback and rightly so! There is no need to invest in a thousand different hair products that may or may not work. Heat based hair care products may give instant gratification but have a long lasting negative impact on your hair. When it comes to hair, natural is the best way to go. Read on to understand how to repair damaged hair using natural ingredients to work wonders on even the dullest hair. Rest assured, they are very easy to make, with ingredients that you are likely to already have at home.
Video:
Benefits of Almond Oil for Hair / Fix Damaged Hair with Dabur Almond Hair oil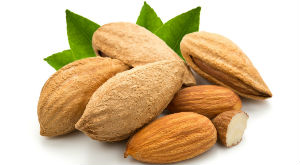 Almonds

Rich it proteins and vitamins, almonds aren't just great for your body and mind, but also your hair. A great way to use almond for your hair would be to soak a handful of nuts overnight, grind it the next day and apply the paste on your scalp. This not only nourishes your scalp and makes the hair follicles stronger, it also gives your hair shine that is robbed due to damage. Yes, almonds aren't cheap, and this process requires some effort, so here's a simpler way to use the nuts – Dabur Almond Hair Oil. It's inexpensive, effective and the best hair oil for damaged hair!

Strawberries-Mayonnaise-Almond

You read that right. The unlikeliest combination in a kitchen is actually the best trio for restoring life in your hair after it has been damaged by the sun and pollution. Squish 7-9 ripe and soft strawberries using either a fork or a food processor. Add in one tablespoon of mayonnaise and a few drops of Dabur Almond Hair Oil, mix vigorously. Once the ingredients have been combined completely, apply on your hair and leave it one for half an hour with either a shower cap or a warm towel covering your hair. Rinse out and then wash. Hello, silky-smooth hair!

The Orange and Almond Mix

A more seasonal hair care routine, this mixture is slightly more complex in comparison to the above recipes in that it involves more than two ingredients. Despite that fact, it is still easy enough to make even if you're not a fancy chef. Start by juicing one lemon and a half of an orange, add one tablespoon of Dabur Almond Hair Oil and finish off by mixing in two tablespoons of crushed green tea leaves. Also read more about benefits of green tea for hair.Let the mixture rest for about 30 minutes to one hour then apply it to your hair. Leave it on for about 15 to 20 minutes and then rinse. You'll see the best hair oil for damaged hair doing its magic!

Parsley Rinse

Rather than using harsh chemical based after shower products to tame and shine your hair, you can use Parsley to do the final rinse when washing your hair. What you need to do is, soak the best hair oil for damaged hair for about an hour, then shampoo your hair, brew some parsley tea and once you're done shampooing your hair, just rinse out your hair in the end with the tea and voila! If you hair feels dry, follow it up with a dab of Dabur Almond Hair Oil.
These home remedies for damaged hair will definitely undo hair damage caused by the harsh sun and the pollution while restoring the bounce and shine in your hair. When you use them, don't forget to share how much these tips helped you!
Also read
Home Remedies For Dry Hair
Benefits & How to Use Almond Oil for Hair
How To Remove Dandruff
Home Remedies for Silky Hair
Hair Oil
How to Get Healthy Hair at Home
Home Remedies for Shiny Hair
Hair Care
*
Fields are required. Make some cool noise, please don't spam and your voice will be heard.
Was this Article helpful?