Benefits of Hibiscus Flower for Hair
Benefits of Hibiscus Flower for Hair
24 May 2018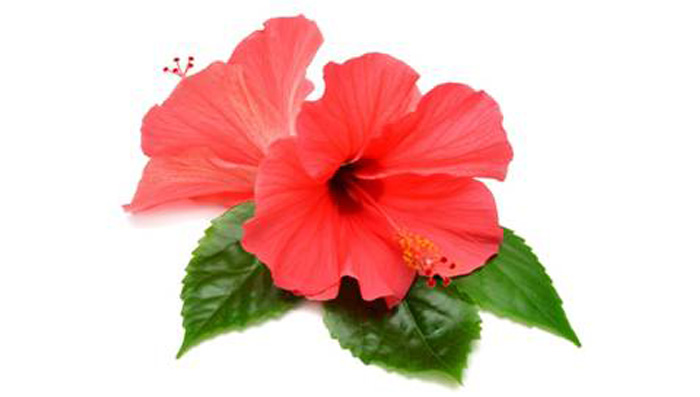 If you need some hair care tips for dry, brittle and rough hair, then you are on your way to discovering something truly magical! Hibiscus petals are nature's treat for beautiful hair. You might have read about this flower in your science book in school, but did you know that hibiscus is packed with remedies for your all hair problems?
The Goodness of Hibiscus
Hibiscus is a gem in the sea of hair care treasures. It is a natural emollient and has a high percentage of Vitamin C. It soothes dry scalps, detangles hair and promotes a healthy scalp by adding shine to your tresses. Hibiscus encourages hair growth, prevents premature greying of the hair strands and thickens hair. Being a natural astringent and moisturizer makes it a good choice for both oily and dry hair types. It is also a great choice for protecting coloured hair, especially when used in combination with Henna
Hair Care Tips Using Hibiscus
So if you are amazed with the properties of Hibiscus and heading out to pluck some flowers and indulge in some hair love, then we have something for you. Almond-Hair-Oil
Vatika Enriched Almond Hair Oil
with hibiscus gives you the goodness of hibiscus and much more. The nourishment of almond and the power of nature's precious herbs like hibiscus, olive muskroot make it the perfect remedy for all your hair woes. Compared to ordinary almond hair oils, Vatika Enriched Almond Hair Oil has superior nourishment properties that make your hair 2X stronger and 30% thicker. It also fights dandruff and keeps your hair smooth silky.
How to Use
Just massageb Vatika Enriched Almond Hair Oil with hibiscus on to your scalp and leave it on overnight or at least for 2 hours, allowing it to go deep down. This will help nourish your hair from the roots to the tip. Wash the oil off thoroughly the next morning and see how your hair comes alive with lustre and sheen. Follow this hair treatment at least once a week to treat your hair from all problems. Regular use of this oil will also make your hair strong, long and last but not the least, free of split ends.
Shine and Share
This hair care tip will make your hair shine and give you a chance to you to stand apart from a crowd of dull hair. Remember to share your experience and your own hair care tips with us in the comments section.
Read More Tips On:
How To Make Hair Silky
How to Get Shiny Hair
How To Remove Dandruff
Healthy Hair Tips
Hair Fall
Long Hair Tips
Hair Oil
Tips for Dry and Damaged Hair
​
*
Fields are required. Make some cool noise, please don't spam and your voice will be heard.
Was this Article helpful?