Amla Hair Oil Review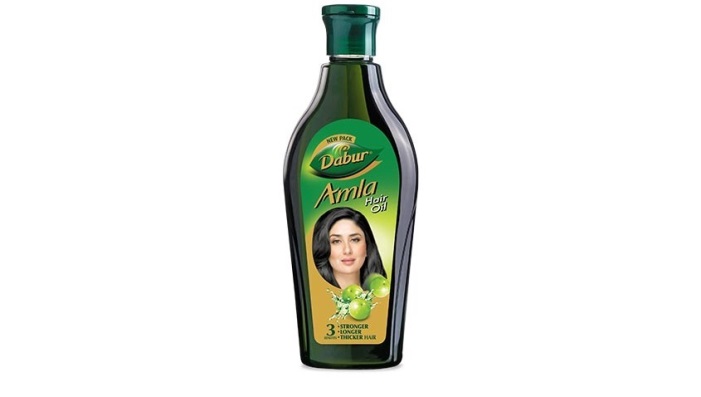 I used to belong to the category of people who never believed in oiling. My usual complaint was that oiling was smelly, sticky and tedious. So in my strong, stubborn opposition, I ended up not oiling my hair for months at a time. However, anyone who has ever lived in this harsh climate and excessive pollution of the city knows that you simply cannot avoid oiling if you hope to have healthy hair on your head at the end of the day.
So one fine day, I sat down and researched hair oils, when I realised that my hair was crying for help. And after all my reading, I decided on amla for hair. According to the many oiling experts, amla for hair helps maintain your natural hair colour i.e., prevent premature whitening of your hair while nourishing it and moisturising it. For me, it felt like the perfect oil to settle with, since it pretty much addressed all my concerns in one bottle. Keeping in mind these benefit, I chose Dabur Amla Hair Oil, and I knew that I was going to be in safe hands.
My Experience with Dabur Amla Hair Oil
On a free Saturday night, I took out the bottle and poured some of it in a container. I heated the oil for a little bit and started applying it. The oil itself is dark in colour with a green tinge. It has a may not have a light consistency, but it is easy to apply. I was already happy with my decision. I let the oil stay for the night and washed it out with shampoo the next morning. I could feel an instant improvement in my tresses. They went from looking like straw to looking like they had been styled. That being said, they did feel softer, stronger and silkier, even if that effect was marginal.
My Verdict
It has been a few months since that first night I used the oil, and I can confidently say that with amla for hair, it has been life changing for me. I oil my hair once a week at least with Dabur Amla Hair Oil and sometimes more if I have time. My hair looks better nourished and feels softer than it ever has before. My hair has grown longer and stronger, my split ends have also lessened.
Will I buy it again?
Of course. I think I have already gone and bought it again.
Who will I suggest it to?
It's suitable for all hair types.
Read More Tips On:
How to Get Long Hair
Home Remedies For Hair Growth
Home Remedies For Dry Hair
How To Remove Dandruff
Home Remedies for Silky Hair
How to stop Hair Fall
Hair Oil
Home Remedies For Dry & Damaged Hair
How to Get Healthy Hair at Home
Home Remedies for Shiny Hair
Hair Care

*
Fields are required. Make some cool noise, please don't spam and your voice will be heard.
Was this Article helpful?