Benefits of Amla For Hair
03 July 2018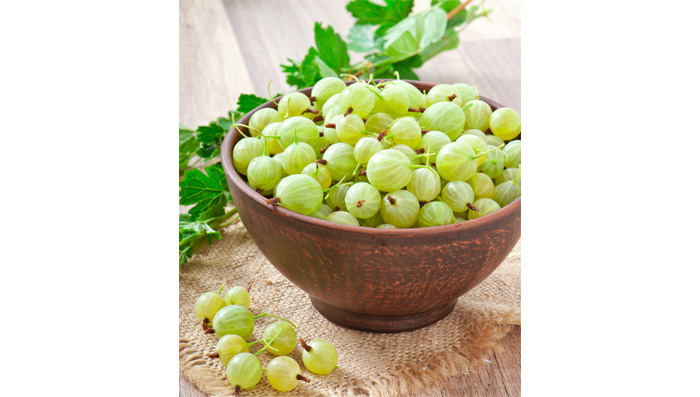 Amla or the Indian gooseberry is a green wonder, especially for your hair. Whether you consume it or apply it locally, it is sure to give you long, lustrous locks and sort out all your other hair problems as well. Read the following hair care tips to know about all that the wonder fruit, amla can do for you!
Enhances Natural Hair Colour: Like to look natural, but want to appear glamorous anyways? Mix amla with henna powder and apply the same to your tresses. Keep it on for a bit before rinsing it off. This pack will not only strengthen your hair but enhance its natural colour visibly, complimenting you in every way!
Glosses up the hair: Love glossy hair but have no clue how to make your mane shine? Simply add amla powder to any hair pack that you use. You can use it just like that as well and it will strengthen your hair from the roots and make your locks gleam glamorously!
Stops Hair Fall: Hate to lose all those precious strands of hair to your brush every day? Here is a hair care tip that would change the way you look at hair fall. Simply make it a habit to use Dabur Amla Hair Oil thrice a week. It will not only strengthen existing hair, but will also promote the growth of new ones.
Controls Pre-Mature Hair Greying: Grey hair making you look much older than what you are? Lose them without losing your hair! Use amla based shampoos and oil regularly. The natural ingredients work effectively towards darkening the hair and also prevent hair from turning grey. Isn't this a valuable hair care tip?
Nourishes hair from root to tip: Everybody knows that massaging the scalp increases blood circulation. But did you know that massaging the scalp with amla oil has many added benefits? Not only does it help in blood circulation, but it also helps in opening of the pores thereby giving room to produce natural oils. This encourages hair regrowth.
Treats Lice Dandruff: Dandruff and lice are two very annoying problems that can attack anyone. Do not fall prey to these problems. Always remember to use Dabur Amla Hair Oil to avoid the same. Regular massage of the scalp with it, not only removes all the flakes and but also prevents lice from infecting the hair.
If there is one solution to your numerous hair problems, it is amla. Suitable for all age groups and genders, its benefits go just beyond hair care. Amla is an excellent ingredient that cures many skin issues as well as a great health booster. Always remember to treat your problems naturally with the help of amla! Also learn about tips on
how to use amla oil for hair growth
and
natural tips for long hair
.
​
*
Fields are required. Make some cool noise, please don't spam and your voice will be heard.
Was this Article helpful?