Amla Benefits for Hair
24 May 2018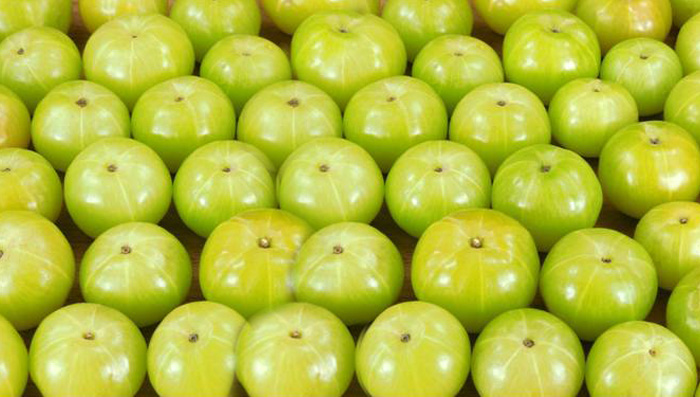 Amla is considered as a miraculous tonic for hair and its use is emphasised in Indian culture. Packed with many benefits for hair, it lends goodness to the hair in various ways. With these hair care tips, you will be empowered to make your hair the centre of attraction and the first thing that anyone notices about you. We will also teach you about hair care at home. But before that, know more about the following hair promoting properties of amla:
Strengthens your hair follicles, thus encouraging hair growth
Acts as a great conditioner for dry and rough hair
Used as a cleanser for the scalp
It's rich in antioxidants and vitamin C which prevent premature greying of hair
Improves colour of your hair and makes it darker and thicker, it is used as an effective ingredient in recipes of hair care at home and also used in hair dyes
Regular use of amla prevents accumulation of dandruff on your scalp
Besides strengthening your hair, regular use of amla counters several hair problems like hair loss, split ends and frizzy hair
How To Use Amla For Hair Care At Home:
Amla has been used for hair care at homes in India for centuries. There are many ways of imbibing its goodness including consumption in its raw form or its juice. However, since it can be bitter and sour, most people are not able to consume it. But don't worry, you can still harness its magical properties in these easy ways:
You can make a home-made shampoo of amla. Boil some dried amla along with reetha (soapnuts) and shikakai for about 10 minutes in plain water. Keep it overnight and then sieve the water. Use this water to wash hair in the morning.
Apply a mixture of amla and lemon juice on your scalp and leave it for 20 to 30 minutes. Rinse off with warm water. This will strengthen your hair from roots and make it shinier.
Mix some amla juice with henna and apply it on your hair. This will counteract the drying nature of henna, thus providing you with healthy and conditioned hair. You can also use it as a hair wash to add extra shine and bounce.
Blend amla juice with an egg, beat it and massage your hair with it. Amla juice will mask the smell of eggs and provide you with shiny, silky and squeaky clean nourished scalp.
If all these are beyond the scope of your daily life, you can simply nourish your scalp by massaging
Dabur Amla Hair Oil
on it. Leave it overnight and wash your hair with a mild shampoo for best results. So are you ready to shine? Because these hair care tips will definitely make you shine and stand apart.
Read More Tips On:
Tips for Dry and Damaged Hair
How to Get Shiny Hair
How To Remove Dandruff
Healthy Hair Tips
Hair Fall
Hair Care
Long Hair Tips
Hair Oil
​
*
Fields are required. Make some cool noise, please don't spam and your voice will be heard.
Was this Article helpful?