Amazing Benefits of Green Tea for Hair and Skin
Amazing Benefits of Green Tea for Hair and Skin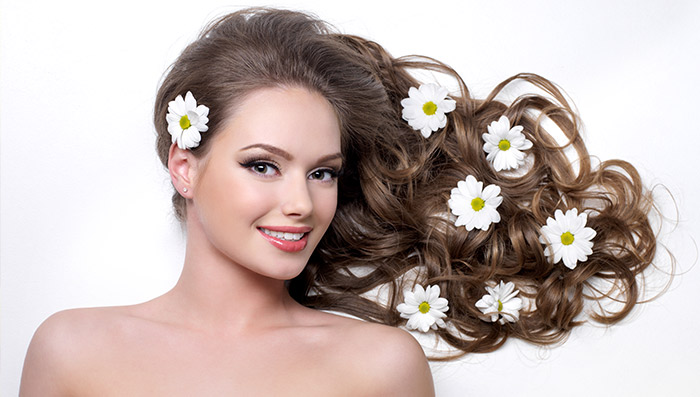 Green tea is world famous for its health benefits. The journey of its popularity initially started from China. In china, it is used to deal with various health issues starting from headaches to severe depression. The reason why green tea is considered beneficial from health point of view is because it is rich in vitamins and antioxidants. And looking from the beauty point of view, the
benefits of green tea for skin
are endless. This simply means that if someone really loves to stick around to their green tea regime then it will be great for their skin too.
Talking about the real treasure of green tea, it carries good amount of antioxidants, phytochemicals, polyphenols, amino acids and enzymes. Other than that it has folate, magnesium, manganese, potassium, caffeine and vitamin B. So, all in all green tea is a great thing to get addicted to. Nowadays, green tea is seen as a potential and equal substitute to tea and coffee, which is consumed by large number of audience all around the globe. And the only reason why people are switching to this amazing tea is its health and beauty benefits. By this observation, it is very clear that drinking few cups of this tea would surely help out ladies in enhancing their beauty. And for the male category, the health benefits are more than enough.
Beyond the skin benefits of green tea, there are many
benefits of green tea for hair
too. And the biggest benefit is that it stimulates the growth of hair, which surely makes it an easy pick for all those who love long hairs. There is nothing starry or fooling fact about green tea as many research and studies have proven that green tea is one of the healthiest drinks in universe. And let us remind you that while making one beautiful, green tea makes them smarter too by improving their brain functionality. Everyone knows that being in love with something can make anyone talk about it for endless time. And the same story goes with green tea as it is one of the most loved and valued beverage for beauty and health cautious people around the globe. Also, read more about
benefits of green tea for hair
.
So, the bottom line of the whole brief is that never underestimate or mock about the real benefits of a beverage like green tea. Yes, on the contrary there are many people who always come up with complaints that green tea results or effects are very slow. Well, this is quite obvious as green tea is a natural ingredient and it is not any chemical, which will show quick results after consumption or use. To obtain the benefits of green tea for skin, hair or even health, it is very important for a person to be patient. Hence, keep it straight in mind that enjoying the benefits of green tea is not as easy as sipping it.
Some very popular
benefits of green tea for skin and hair
are as follows:
Reduces dark circles and puffy eyes: Dark circles are worry of many people and the major reasons behind its emergence are stress and lack of sufficient sleep. To get rid of these ugly dark circles, green tea is a perfect ingredient. The tannins, antioxidants and vitamin K in green tea help in lightening dark circles and shrinking the blood vessels underneath eyes to reduce puffiness. Utilizing the benefit of green tea for reducing dark circles, store two used green tea bags in refrigerator for half an hour. After that take out the refrigerated tea bags and place it on closed eyelids. Relax with those cold tea bags over closed eyes for 15-20 minutes and then remove it. Do this practice twice in a day to see desired results in few weeks.
Enhances skin tone: One surprising benefit of green tea for skin is that it enhances the skin tone. Beyond that it works well in healing scars, blemishes, reducing inflammation of skin and removing out toxins from skin. Also, green tea helps in enhancing the elasticity of skin. To get fairer skin tone and healthy skin using green tea, take two used green tea bags and cut them to open to take out its content. Now add two tablespoons of honey and little amount of lime juice to used tea bag content. Apply the mixture over facial skin and leave it work for 15 minutes. At the end, use lukewarm water to clean skin. Apply this face mask at least once or twice in a week to see desired results in few weeks.
Heals pimples and acne problem: Another benefit of green tea for skin is that it treats pimples and acne problem efficiently. To do so, the catechins in green tea work as anti-bacterial agents to fight back with acne and pimple causing bacteria. Not only this, green tea reduces redness and inflammation of acne affected skin with its anti-inflammatory properties. Catechins of green tea are also helpful in controlling hormonal imbalance in body, which is a major cause of acne problem. To treat acne and pimples with green tea, mix together ¼ cup of water and brewed green tea. Take a cotton ball to dab the solution over acne affected area and let it work for 10 to 15 minutes. After that wash face with clean water. Do this practice twice in a day to get pimple free skin very soon.
A good skin toner: Who could wonder that a tea could be a good skin-toner? But yes green tea is one such tea that works as a good skin-toner. What makes it a good skin-toner is its cleansing property, which draws out all the impurities from skin and helps suppressing the large pores. Green tea helps in hydrating skin and giving it a healthy glow. To use green tea as skin toner, boil two cups of green tea until it get brewed properly. Now, let it cool for some time and then store the solution in a clean and dry spray bottle. Now, use this solution as spray over facial skin or apply it over skin with the help of a cotton ball. For glowing skin clear skin, use green tea toner twice in a day.
Fighting skin aging signs: If growing old with time is the last thing one wants then green tea is ideal ingredient to push back the aging signs. The antioxidant and anti-aging properties of green tea delays aging signs such as age spots, sagging of skin, wrinkles, fine lines and sun damage. The harmful impact of free radical damage over skin, which increases the aging process, can be neutralized with the help of polyphenols of green tea. And most important health benefit of green tea is that it helps in prevention from skin cancer. To use green tea to fight skin aging signs, prepare a face pack of ground green tea leaves, yogurt and turmeric. To prepare pack, mix together one tablespoon of ground green tea leaves, three tablespoons of yogurt and pinch of turmeric powder. Apply the pack over facial skin and neck and leave it work for 20 minutes. Use lukewarm water to rinse face. Remember to follow this practice twice in a week to avoid aging signs.
Increases hair growth: Other than the skin benefits of green tea, one major benefit of green tea for hair is that it increases hair growth naturally. Catechins and antioxidants in green tea help in increasing hair growth and reducing the problem of hair loss at significant level. It also helps in addressing common hair issues such as dandruff and dry scalp. To use green tea efficiently for promoting hair growth, rinse hair with cooled down solution of freshly brewed green tea after taking head wash. Leave the solution over scalp for about 10 minutes and then rinse head with cold water. Following this practice twice or thrice in a week for a month or two will definitely boost up the 10 Home Remedies to Increase Hair Growth Naturally.
Protection against sun damage: Green tea can do multiple tasks in the world of beauty. While working as a skin-toner, it can also work as a shield against sun damage. The polyphenols, tannin acids and theobromine in green tea helps in neutralizing the affect of ultraviolet rays of sun over skin. It also helps in healing the sun burned areas by giving it soothing impact. To use green tea as protection against sun damage, store two to three cups of brewed green tea in refrigerator for half an hour. Now, soak a clean soft cloth in the cooled tea solution and place it over sunburned area of skin or apply solution over the affected area with the help of cloth. Keep the solution or cloth over skin for several minutes to feel relief in pain and redness. Doing this practice twice or thrice in day will help in healing sunburn within couple of weeks.
Green tea is beneficial for every age group and there is no bar of age for using this amazing ingredient. So, earlier one chooses good thing; the better it is for their health and beauty. Even drinking few cups of this amazing popular tea on daily basis will benefit an individual in many ways.
Read More Tips On:
Hair Care
How to Get Shiny Hair
Hair Oil
How To Remove Dandruff
Healthy Hair Tips
Tips for Dry and Damaged Hair
Long Hair Tips
​
*
Fields are required. Make some cool noise, please don't spam and your voice will be heard.
Was this Article helpful?