7 Tips and Benefits of Coconut Oil for Hair
7 Tips and Benefits of Coconut Oil for Hair
16 November 2017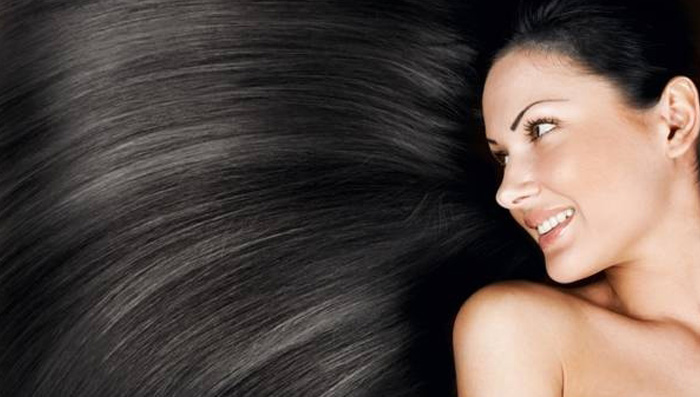 We know coconut oil can have miraculous effects on our hair, proof lies in the use of
Vatika Enriched Coconut Hair Oil
. My Beauty Naturally has collected a list of
skin care tips
which use coconut oil. To make your skin smooth and avail many benefits of coconut oil, you can incorporate these skin care tips in your daily life. Remember that a small amount of this oil goes a long way. Be cautious while you use it, you need to be careful not to use too much. Our crowning glory needs the care and protection of coconut oil too, and that's why we have curated some of the best
hair care tips
using coconut oil for you.
Apply coconut oil after heating it in a water bath every week to achieve thick and long black hair. Try to not microwave it as it lowers the nutritional value of coconut oil.
Coconut oil is around 90% effective in getting rid of lice when rubbed into the scalp.
Get rid of flyaways by rubbing a small amount of coconut oil between your hands and applying it over your hair.
Add amla powder to coconut oil and apply on your hair as a mask. This will keep melanin in the hair follicles and prevent greying of your hair.
If you colour your hair at home, coconut oil can be used to help reduce the damage from the chemicals by adding moisture. Apply a couple of drops in your dye bottle and mix it well before using. Alternatively, coconut oil can be used in isolation as a deep conditioning agent for coloured/damager hair.
Heat a mixture of coconut oil with dried curry leaves, neem leaves and hibiscus flowers and add it to a bowl of water. Allow it to cool and get to room temperature, and then apply on the hair scalp by using a cotton ball. Give it a light massage and leave in overnight. The next morning, wash it off using a mild shampoo. Your hair will be wonderfully shiny and soft.
Coconut oil can treat dandruff and dryness effectively. You can prepare a hair mask using coconut oil and lemon juice for great results.
Since we are well versed with the benefits of coconut oil, it's time to go and grab our bottles of Vatika Enriched Coconut Hair Oil and make the most of these natural beauty tips. Stay natural, stay healthy and stay beautiful.
Also read
Best Hair Regrowth Oil for Indian Hair
Benefits Of Coconut Oil For Hair

Read More Tips On:
Tips for Dry and Damaged Hair
Coconut Oil For Hair Loss
Hair Fall
How To Remove Dandruff
How To Make Hair Silky
​
*
Fields are required. Make some cool noise, please don't spam and your voice will be heard.
Was this Article helpful?