5 Ways to Curl Your Hair Naturally
5 Ways to Curl Your Hair Naturally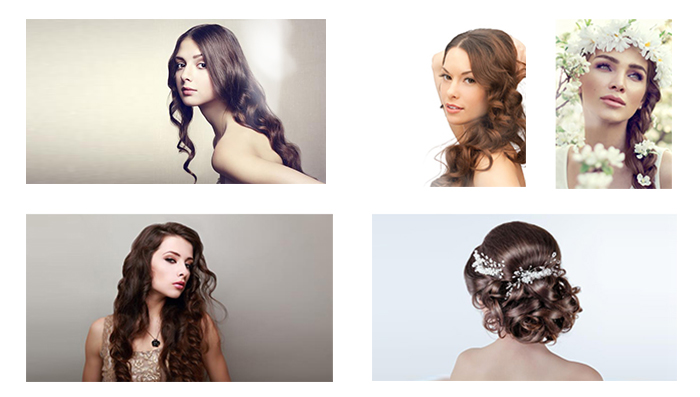 No matter what hairstyle is trending or which hairdo is in fashion, curly hair never goes out of fashion. If the texture of your hair is thin and you want to add more volume, adding curls to your hair will add some body or volume to your hair. But don't even think about heat treatments like rollers, dryers and curlers as they can lead to some serious hair fall or drying. And getting curling hair treatments, which use harsh chemicals, can completely damage your hair. So why not chuck all of those harsh methods and go natural instead! Natural ways to obtain curls will keep your tresses nourished without the use of harsh chemicals and heat, thus reducing the risks of scalp irritation, dandruff and other skin problems.
Here are a few
natural hair care tips
to get those beautiful curls:
Do the twist



Take damp hair and twist them tight. Secure them below with a rubberband. Leave it over night or for few hours and open it. This method also will help you secure super curls. Run your fingers through it and leave it loose.
Roll it up



Oil your hair with Dabur Almond Hair Oil to make your curls look better and voluminous.

Comb damp hair to free it of any knots or tangles.
Separate hair into section depending on the type of curls you want.
Take each section and start rolling Velcro, inward or outward. Secure tight with a bobby pin or clip.
Blow dry with warm air for 5 minutes and then with cold air.
Keep for 15 minutes before opening.

Use cloth



You can use unused socks or small long strips of cloth to make curls using these natural hair care tips:

Make sure that your hair is damp
Divide your hair into sections
The smaller the sections the tighter the curls and vice-versa
Place the cloth or sock at the tip of your hair and keep rolling till you reach from where you want your curls to begin and tie at the end
Keep overnight
The next morning, as you un-roll the socks you'll find that your hair has taken to some lovely curls.

All you can do is to run your hands through your hair to give it the right bounce.
Bun it up



A very simple way to create curls is tying your hair high up in a bun. Shampoo your hair using Vatika Henna and Olive Shampoo before you attempt this style to make sure that your curls come out beautifully. Just follow these natural hair care tips:

Pull all your hair up to the crown
wist the hair, wrap it and tie it in a bun at the crown
Secure with elastic or pins
Keep for quite a few hours or overnight
Open the bun to get lovely loose waves on your hair
Set with spray

This style won't work well if you have very silky hair. It mostly works on an average hair texture. You can also create tiny buns on your head for big round curls. They also do wonders and set properly overnight. Voila! Your curls are ready.
Braid it



One of the easiest ways to curl your hair is by braiding it! If you want small tight curls, take small sections of hair and make some multiple braids on your wet hair. Keep overnight. Unbraid to get rock style spiral curls. And if you want bigger round curls, the same braids work in an awesome way. All you need to do is make 3-4 loose braids on your hair. This way you can get lovely looking red carpet casual curls on hair.
Try these all natural tips and tricks to curl your hair up and stand out in the crowd. Learn more about
curly hair tips
. Style up and sizzle!
Also Read
Home Remedies for Shiny Hair
How to Treat Dry Hair
Home Remedies for Healthy Hair
How To Remove Dandruff
Long Hair Tips
Home Remedies for Silky Hair
Hair Fall
Hair Oil

*
Fields are required. Make some cool noise, please don't spam and your voice will be heard.
Was this Article helpful?