Curly Hair Care Tips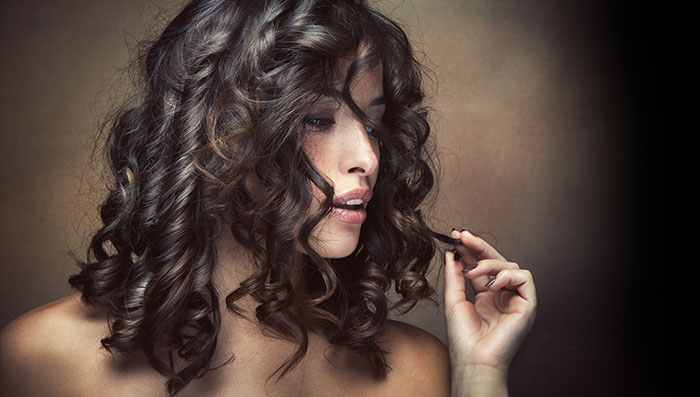 Managing curly hair particularly can be quite a task. While they look incredibly gorgeous on some women, most of us struggle to find the right way of dealing with curls. Don't worry; our natural hair care tips will unlock some amazingly simple tips and hacks to tame your unruly locks. Go on and explore these homemade remedies and daily tricks.
Don't comb or brush your hair

Use your fingers to untangle your hair since combing or brushing will only make it super frizzy. Use your hands to remove tangles instead.

Don't shampoo your hair everyday

Since your hair is curly you may need to wash them only twice a week. However, make sure that you condition your hair more often. Try untangling your hair while you're still in the shower with the conditioner on. If you shower at night, apply a curling/anti frizz serum on your hair, and then braid it. Sleep in with the braid, and undo it in the morning. This will give you moisturised, frizz free, beautiful curls. However you should be wary of styling products that contain alcohol, as it may contribute to dryness, which can increase frizz.

Wash your hair with cold water

Cold water helps in locking the moisture and prevents your hair from have a dull and damaged look.

Let your hair dry naturally

Ditch the heat to avoid hair damage. Curly hair is more prone to being damaged, so it is important for you to follow the simplest of natural hair care tips as well.

Simple homemade remedy for your curls

Olive oil makes dry and damaged hair healthy. Heat Vatika Enriched Olive Hair Oil in your water bath, apply it thoroughly on to your dry hair, and then wrap your hair tightly in a cap. (Using towel makes your hair frizzy, so avoid wrapping it around your hair. Cotton t-shirts work well as they absorb the moisture, but don't rob your hair of the necessary nourishment.) Leave the oil in for half an hour and then wash your hair using a shampoo. Your hair will be left feeling thick and silky. If you have thin hair, use lesser oil as it can saturate delicate strands. For a thicker mask, we have another homemade remedy for you. Use a mix of olive oil, egg yolk, curd and lemon juice. For especially dry hair, blend the oil with honey and then apply.

Secret tips for curly hair to make it look ravishing

To add volume and make your hair look bouncy, apply a good quality mousse or serum after washing and then take small sections of your hair. Shape each section by wrinkling it some more and twirling it around your finger. (Hint, hint: like old Hindi movie actresses do with their fringe!)
These natural hair care tips and
homemade remedies
are all yours to try and recommend now. So help yourself and many others like you and tell us what you think in the comments section!
Also Read
How To Make Hair Silky
Healthy Hair Tips
Hair Oil

*
Fields are required. Make some cool noise, please don't spam and your voice will be heard.
Was this Article helpful?