5 Amazing Banana Benefits for Hair
5 Amazing Banana Benefits for Hair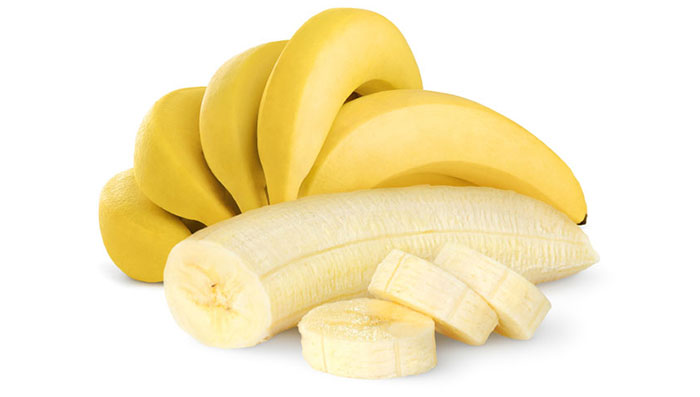 Delicious and nutritious – bananas are a great ingredient for health, taste and beauty. It's cheap and easily available throughout the year. It gives an instant energy boost, keeps blood pressure in check, lowers cholesterol, decreases the risk of strokes or cancer, enhances digestion, regulates anaemia and prevents allergies. Read on to find out how banana benefits for hair to keep them healthy and nourished:
Get softer hair:
To get gorgeous hair that's soft to touch, try this homemade banana hair mask - mix one medium sized ripe banana with half an avocado and 2 spoons of coconut milk. Mash it up to make a smooth, non-lumpy paste and then apply it all over your hair. Keep it on for 20 minutes and then rinse. This hair pack basically conditions damaged hair and makes it soft. If you want to learn more beauty recipes using avocado for glowing skin.
Get shinier hair:
Want beautiful, shiny hair? Here's a hair care tip that give you that. All you have to do is peel a ripe banana, add one egg white and some Vatika Enriched Olive Hair Oil. Blend it and then apply on your hair. Let it stay on for 15 minutes and then wash as you normally. Don't forget the conditioner.
Fight hair loss:
Having a lot of hair fall/loss? We have a homemade cure just for you. Mix a ripe banana with some yoghurt, apply the smooth paste on your scalp and then rinse with cool water. Your hair condition will improve significantly!
Banish dry hair:
Got dry hair? Try skin remedy that doubles up as a hair care tip. Mix 3 spoons of honey and a ripe banana, apply as a hair pack on slightly damp hair, and after 15 minutes, rinse it with Vatika Premium Naturals Shampoo. You will see that the texture of your hair will be a whole lot better!
Say no to damaged hair:
If your hair is damaged, here's a simple yet effective way to make it healthy and beautiful. You'll need banana pulp and a few drops of Dabur Almond Hair Oil, mix it, apply it, wash it after 15 minutes. That's it! The vitamin A, C and E will make your hair super silky and shiny.
Whenever you use banana as a hair care tip, make sure that you mash up the fruit well so that there are no chunks in your hair pack. Another important hair care tip to be kept in mind is that these hair masks should never be allowed to dry on your hair completely. The right time to wash is when the hair mask is half dry, but not dripping wet. Otherwise washing off the pack would be very difficult. If you are a banana fan and find this article useful, do drop a comment and check out our article on how the
fruit packs tons of benefits for your skin
.
Also Read
Hair Growth Tips Hair Oil
Home Remedies For Dry & Damaged Hair
Home Remedies for Shiny Hair
How to Stop Hair Fall How To Remove Dandruff
Home Remedies for Silky Hair
Hair Care

*
Fields are required. Make some cool noise, please don't spam and your voice will be heard.
Was this Article helpful?