4 Tips for Soft & Hydrated Hair to Beat the Frizz This Winter
4 Tips for Soft & Hydrated Hair to Beat the Frizz This Winter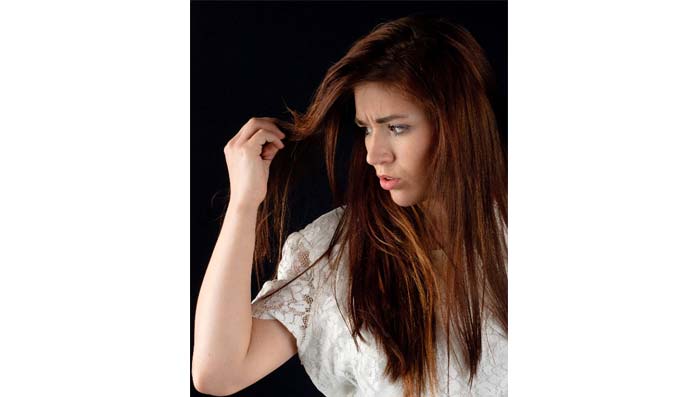 Winter is as much about dry, unmanageable and frizzy hair as it is about flaky and dehydrated skin. To fight winter's double wrath of static & frizzy hair, we have got you covered some super amazing and easy-to-do home remedies that will make these everyday hair headaches a thing of the past. Follow our step-by-step guide to beautiful hair and say bye frizzy hair forever.
Tips to avoid frizzy hair:
Frizzy hair demand extra care and nourishment. Due to lack of moisture in the air, your hair tend to get static thus making your strands to stand up and make you look like an unmanageable mess. This usually happens because winter has the tendency to rob your scalp of its natural oils and moisture thus adding to your hair woes. But a little bit of extra care can result in a major change in your hair condition. To skip the winter related hair woes:
Avoid using products that can dry your scalp and add frizzness to your hair
Keep your scalp hydrated and moisture by applying mild and deep conditioning shampoo like Vaitka Premium Naturals Shampoo followed by a good quality conditioner

Regularly indulge in hot hair oil therapy (at least once a week)
Dry your hair with care while using a hair dryer. Always keep it on low heat when drying the roots and if possible avoid drying the tips as that can poof up your hair really bad
Avoid using plastic combs
Dab few drops of a non-sticky & non-frizzy hair oil like Vatika Jasmine Hair Oil between your palms and run them through your hair before stepping out in the cold. This will help keep your hair in control and not poof-up

If nothing works, just pin them up in a cute little bun or a pony tail to avoid giving yourself a bad hair day
Home remedies for frizzy hair :
Opting for home remedies for frizzy hair is any day a better option as compared to expensive saloon treatments. Also, there are more chances of your scalp getting dry and flaky due to excessive use of chemicals and so to prevent it from falling prey to various skin conditions like itchiness, infection, eczema and dandruff etc., always put more stress on trying home remedies for dry and frizzy hair before anything else.
Besides, home remedies for frizzy hair that are made using ingredients from your kitchen cabinet ensures your hair and scalp will remain healthy and side-effect proof. So, without much ado, get on to trying these fantastic and super easy frizzy hair home remedies and give your hair a chance to grow and look beautiful this winter.
Avocado & olive oil homemade hair mask for frizzy hair :

If your frizzy and dry hair are giving you sleepless nights, then look no further. This avocado and olive oil hair mask will nourish and condition your hair from deep within and make them look strong, beautiful & naturally shiny on the outside.

Mash 1 ripe avocado to form a smooth paste
Add 1 tbsp of Vatika Enriched Olive Hair Oil and mix well
Apply & let it rest for 30-40 mins
Rinse it off with a mild shampoo
For better results, repeat at least once a week

Also read about various avocado benefits for hair

Banana & yogurt hair mask:

As a home remedy for dry frizzy hair, this hair mask works best. Bananas are a rich source of nutrients and help in treatment of split-ends. Yogurt is rich in protein, which is the key to keeping your hair thick, healthy & strong. Together, these two ingredients are good enough to add strength and nourishment to your brittle & frizzy strands.

To a paste of 1 ripe banana, add 1/4th cup yogurt
Now add 2 tbsps each of honey & Vatika Enriched Olive Hair Oil
Mix well & apply
Leave it on for 40 mins before rinsing it off with a mild shampoo
Repeat at least once a week for better results

Also read about various banana benefits for hair .

Coconut milk:

Coconut milk is a rich source of protein and can do a world of good for your dry and frizzy hair by providing them with the right amount of moisture and nourishment. To try this frizzy hair home remedy, heat 5-6 tbsps of coconut oil till it reaches lukewarm temperature. Massage the milk all over the scalp and hair from root to tip. Cover the head with a shower cap and leave it on overnight and rinse it off with a mild shampoo the morning after.

Honey & lemon :

Honey mixed with lemon can help you get rid of the frizziness in the hair and provide your hair will all the nourishment and care it deserves. Just take equal quantities of both, mix well, apply all over the scalp and hair and let it rest for 30 minutes before washing it off using a mild shampoo.
Need more information on how to create your own frizzy hair home remedies? Keep following our blog for more such interesting and easy home remedies for frizzy & dry hair.
Read More Tips On:
Tips for Dry and Damaged Hair
How to Get Shiny Hair
Healthy Hair Tips
How to Stop Hair Fall
How To Remove Dandruff
Hair Care
Long Hair Tips
Hair Oil
​
*
Fields are required. Make some cool noise, please don't spam and your voice will be heard.
Was this Article helpful?