15 Tips for Healthy Skin and Hair
15 Tips for Healthy Skin and Hair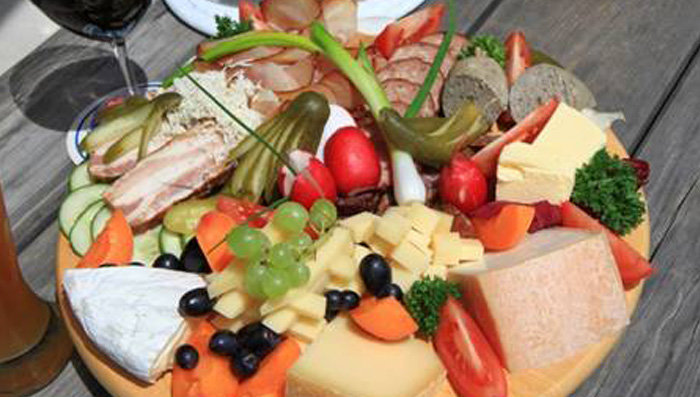 You are what you eat! And what goes on to your plate is equally important as what goes on your skin. It's no rocket science that if you want fabulous glowing skin, you need to make sure you eat super foods. Here are 15 things you should be including in your daily diet in order to nourish yourself, inside out.
Tip for healthy skin and hair –

H2O Clear skin starts from within. And water is the best, cheapest, most effective way to flush out the toxins. Drink 8-10 glasses every day.

Tip for healthy skin – Avocado

Packed with vitamins A C, avocado works in keeping your skin naturally moisturised.

Tip for healthy hair – Salmon

In fact any fish is high in protein and a good source of Omega 3 fatty acids, therefore keeps your scalp and hair hydrated. Read more on beauty tips for hair

Tip for healthy skin – Papaya

Have a cup a day for a natural detox, and smear the pulp on your face for an instant healthy, fairer glow.

Tip for healthy hair – Green tea

Drinking anti-oxidant polyphenol-rich green tea will not just boost your hair and skin, but also enhance your natural beauty.

Tip for healthy skin – Berries

All berries like strawberries, blueberries etc., are a rich source of antioxidants and help in clearing your skin.

Tip for healthy hair – Walnuts

Packed with biotin (vitamin B7) walnuts help in strengthening hair, reducing hair fall and improving hair growth.

Tip for healthy skin – Peppermint

Great for drying up acne, peppermint aids digestion and soothes the system. Have peppermint tea every day.

Tip for healthy hair – Almond

Rich in minerals, vitamin E and protein, almonds aren't just great for your body, they work wonders for your hair too. Try Dabur Vatika Almond Hair Oil for a noticeable difference.

Tip for healthy skin – Tofu

A great source of antioxidants, iron and minerals. A super skin-booster.

Tip for healthy hair – Spinach

Rich in iron, spinach, or for that matter any leafy greens, promotes the supply of nutrients to the hair follicle, therefore reducing hair fall naturally. If hair fall still persists, try Dabur Vatika Enriched Olive Hair Oil.

Tip for healthy skin – Broccoli

They don't call it a super food for nothing. The omega 3 fatty acids in broccoli revive damaged tissues and give your skin luminosity. Include it in your diet for younger skin.

Tip for healthy hair – Amla

The conditioning and anti-dandruff properties make amla a wonderful ingredient for lustrous hair. For a dose of natural goodness, try Dabur Amla Hair Oil.

Tip for healthy skin – Tomatoes

Rich in Vitamin C and great in taste, tomatoes are great for removing tan. Speaking of tan, you can always depend on Fem Fairness range of natural no-ammonia bleaches, for a glowing complexion.

Tip for healthy skin – Garlic

Reduces infections and acne, garlic also gives your body the much-needed dose of anti-oxidants.
Beauty starts from within, so make small changes to your diet and add these ingredients in whatever way you can, but dont expect a miracle to happen overnight. It takes six weeks for new skin and hair to emerge from the surface, so visible benefits will take some time.Read more on
tips for healthy hair
and
tips for healthy skin
.
Read More Tips On:
How To Make Hair Silky
How to Get Shiny Hair
How To Remove Dandruff
Long Hair Tips
Hair Oil
Tips for Dry and Damaged Hair
​
*
Fields are required. Make some cool noise, please don't spam and your voice will be heard.
Was this Article helpful?