10 Simple and Easy Natural Skin Care Tips
10 Simple and Easy Natural Skin Care Tips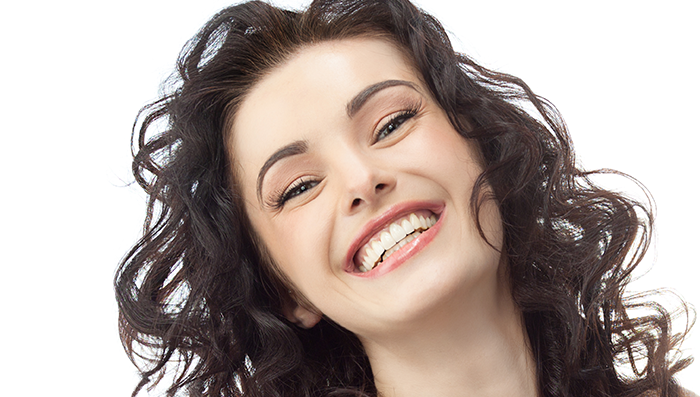 For every individual especially women on earth, their natural beauty, skin and personality matters a lot. The natural beauty of an individual gives them confidence to carry and present their self to the world. But unfortunately there are tons of element and factors that are always ready to harm their soft and glowing skin. Skin is a delicate part of our body and needs some care in routine life. As someone pays attention and stays protective for their eyes, nose, head and every other part of their body, similarly they should pay the same amount of care and attention to their skin. The easiest way to keep the skin healthy and beautiful always is to follow some natural skin care tips on regular basis.
A little care and attention keeps everything under control and functioning properly. Whether it is any machine or human body, everything needs care and maintenance. If there is no maintenance and efforts towards a particular thing then it will lose its old strength and beauty. Skin as recognizable with its texture is soft, delicate and tender in nature. A slight change in weather and exposure to any harsh environmental condition could disturb the whole mechanism and repair system of skin. The skin becomes dry, dull or damaged when it has to face anything forcefully or harmful in nature. Some common examples of such factors are air pollutants, change in weather, over exposure to sunlight, unhealthy diet, deficiency of certain vitamin or protein in body and many more. All these factors directly contribute in making the skin dull and damaged with the passage of time. So, it is advisable that every individual should be aware of such elements and keep their skin protected from such elements to keep it healthy and soft.
The harsh environmental elements are not the only ones who can affect the skin. Off course the age factor also plays an important role in skin damage and other skin disorders. So, as the time passes on, it brings more worries and more careful agenda's in the list of skin care regime. Obviously everyone loves their skin and wants it look best amongst the crowd. But very few lucky ladies manage to do so because they have some secrets that keep their skin lively and young. So, if someone really wants to discover those secrets of gorgeous skin then get in the habit of checking out some natural skin care tips. The tips are always full of special natural ingredients, kitchen items, and various things that could surprise any individual with its hidden powerful properties. Many people don't even know that there are some fruits and vegetables that are really helpful in maintaining good skin and health simultaneously. So, don't stay stupid in this fast-paced technology driven world. Just crawl over Internet and look for some natural skin care tips over websites.
Whatever goes inside our body matters a lot in keeping the skin glowing and healthy. Yes, there are many beauty products available in market that could help in cleansing and moisturizing the skin from outside. But the only thing that could make skin look healthy and beautiful naturally is nature's magic and off course the diet of an individual. A proper diet chart could give plenty of benefits to the person on beauty as well as health part. Let's take a look at few natural ingredients that could enhance skin beauty and nutritious value of diet of an individual:
Dark berries: Dark berries might stain the teeth but if taken in proper ratio or quantity, it will be beneficial from all ends. Berries like blackberries, raspberries, blueberries are good for skin as they are very rich in anti-oxidants. Make sure that excess of fructose is not induced in the diet as it can increase the blood sugar, which is not so good for glowing and healthy skin.
Avocados: Avocados are very popular in many home remedies and natural skin care tips for skin treatment. Carrying vitamin such as Vitamin A, D and E are good for skin health and the good fats in it prevents the skin from inflammation issue. Avocado also helps in making the skin smooth and lustrous.
Fish Oil: Many people don't like the idea of fish oil but going by the facts, studies have proven that fish oil is a highly beneficial ingredient for skin. Rich in omega 3 fatty acids, a teaspoon of liquid fish oil or even a 1000mg capsule could benefit the skin to a great extent. Majorly fish oil contributes in giving clear skin and prevents it from inflammation problem.
Green Veggies: Leafy vegetables and green vegetables like broccoli, spinach, collards, cucumber, are good for the health of skin. The vegetable fats, proteins, vitamins, minerals and anti-oxidants in the green veggies helps in repairing skin cells, slows down aging effect, prevents sagging of skin and has many other skin benefits. So, don't miss out the green veggies from routine diet to maintain healthy skin.

Cucumber: Everyone knows that cucumber is a cool and watery vegetable. The watery content of cucumber helps in keeping the skin hydrated and moist in regular lifestyle. Cucumber could be consumed easily in raw form and used largely in salads. Also, cucumber helps in getting rid of dark and stubborn dark circles below eyes. Thus, add some cucumber to daily diet and feel the difference in skin health.

Apart from diet, there are many other small efforts and things, which are required to be done on an individual's part. Those little efforts towards the care and pampering of skin dictate one of the natural skin care tips followed by various individuals. In routine life, there are some easy natural skin care tips that could help in maintaining beautiful skin naturally:
Banana and Oatmeal Balancing Mask:The best way to look beautiful naturally is to reset the skin with a natural ingredient mask. Now you might wonder how to get white skin? And to do this favor we recommend the banana and oatmeal combination which is a balancing mask for skin. The mask does triple action of exfoliating, hydrating and calming the skin. To make this mask, take half banana, ¼ cup of oatmeal and one teaspoon of honey. Mix all of them and the mask is ready to apply. For enhancing the knowledge, the oatmeal moisturizes and calms the skin and the acids in banana helps in getting off dead skin and revealing fair complexion. To get full advantage of this mask, apply it for about 15 minutes and then wipe it off with a washed cloth. After that wash face with clean lukewarm water.
Pamper Skin With Antioxidant Ingredients: The skin starts aging as soon as one steps in their twenties. And the best way to deal and slow down the aging process of skin is to pamper the skin with antioxidants. There are many natural ingredients, which are rich in antioxidants such as strawberry, wild blueberry, cranberry and many others. Hence, start your natural anti aging regime and look young and gorgeous forever. One antioxidant rich exfoliating mask for skin is blueberry granola mask. To make it, take ¼ cup of fresh blueberries, ¼ cup of raw almonds, two tablespoon of whole oats, one tablespoon honey and one tablespoon of whole organic milk. Now grind all the ingredients in a food grinder until it becomes a smooth paste. Massage this mixture for few minutes over face and wash it with clean water.
Cleanse Face With Natural Cleansing Agents: Cleansing of face at the end of the day is very important. As the facial skin suffers a lot of things throughout the day leading to free radicals formation over skin. Hence, it is necessary to clean the facial skin with some natural cleansing agents. Some examples of natural cleansing agents that are easily available at home are Dabur Gulabari rosewater, lemon juice, yogurt etc. To get clean and clear skin, it is advisable to cleanse the face with natural ingredients or practice face wash every night before going to sleep. This practice will prevent skin from free radical formation and pimple free in long run.
Add Some Skin Friendly Things To Diet: Watching out the routine diet and looking for some health benefits in it is a good practice. Always watch out whether there are enough proteins, minerals and vitamins in the diet or not. Veggies and fruits that are rich in Vitamin C, E, D and antioxidants should always be there in the diet of every individual to keep the skin glowing and healthy in long run. Some examples of food and veggies that are rich in disease fighting antioxidants are black currant, spinach, grapes, cherries, cantaloupes, cranberries, peppers and many more. Food items that are rich in vitamin E helps in improving repair tissues and blood circulation. Examples of natural ingredients that are rich in vitamin E are tomato, nut oil, corn oil, spinach and others.
Ditch The Chemical Based Beauty Products: Chemical based beauty products would never benefit the skin in anyway. Products containing glycolic acids or toxic retinols could damage skin adversely and might cause skin irritation while staying out in sun. So, it's time to realize the danger from such chemical based beauty products and ditch them for lifetime. It's not that every product available in market is based upon chemicals, there are some products which use least amount of chemicals and enhance the beauty naturally. Some good examples of such products are FEM Fairness Naturals Turmeric Herbal Bleach, Gulabari Moisturising Cream, Gulabari Rose freshner and many more.
All the above natural skin care tips makes the skin look young, healthy and glowing irrespective of age. In fact, there are some natural ingredients and
skin care tips
associated with it that slows down the aging process of skin. So, don't forget to search such ingredients and tips and look young forever.Also read more on
how to remove tan
with various home remedies.
---
*
Fields are required. Make some cool noise, please don't spam and your voice will be heard.
Was this Article helpful?