5 Homemade Face Packs For Glowing Skin
5 Homemade Face Packs For Glowing Skin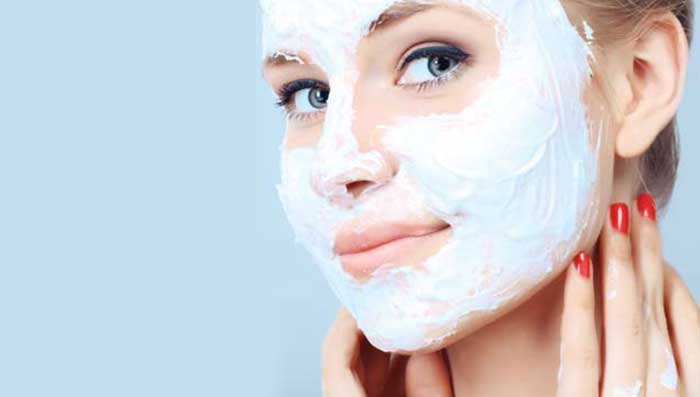 Who doesn't dream of having soft and glowing skin? It makes one look younger and feel healthier! And what can beat having it with the things present naturally. Well here we are with skin care tips to make your skin glow naturally. These five homemade face packs for glowing skin can be applied daily to help you get a clear and beautiful looking skin naturally.
Rose Water:

And as we all know rose water is a natural skin toner, I used about Dabur Gulabari Rose Water instead of water for that extra effect.

Aloe Vera:

Aloe Vera is one plant with so many benefits and a must have in all homes. For the skin, it works as a moisturiser, rejuvenates skin, hydrates and gives your fresh and glowing skin at all times. To take out the gel one must always remember to keep it upright for some minutes for the sap that is yellow colour fluid which oozes out from it when cut to drain out completely. Then wash and remove the thorns and green layer. To make a paste blend the gel found inside and mix it with a pinch of turmeric, a teaspoon honey, few drops of rose water and little milk. Apply and leave it over the skin for around 15 minutes and then wash it with lukewarm water.

Sandalwood:

Yes the very tried and tested method our grannies have been telling us about since always. Mix together sandalwood powder and rose water to form a paste. Make sure you follow this skin care tip and ensure there are no lumps in the paste. Apply it over your skin and leave it for about 15 minutes or until dry, then wash it with water and pat your skin dry. It is best homemade face pack for oily skin.

Multani Mitti:

This homemade face pack is for oily skin type. Multani mitti, also known as fuller's earth, is known to remove excess oil from the skin. Make a paste of multani mitti, sandal wood powder and rose water. Apply it over the skin and leave for 20 minutes. Then wash the face with water and pat dry with a soft towel. You will notice visibly clear and glowing skin.

Wheat Flour:

You read it right. Apart from making healthy rotis, wheat flour can also give you glowing skin in minutes. It is best used for dry skin types. Mix together wheat flour, rose water and milk cream to form a smooth paste. Apply it evenly all over the face and leave until dry. Then wash it off with lukewarm water and pat dry

Papaya:

Take a cup of papaya pulp and add a teaspoon each of honey, milk and rose water. Make a paste of all the ingredients and apply it over your skin evenly and leave it for 10 minutes. Rinse it off with lukewarm water for glowing skin.
A few
skin care tips
to keep in mind-
- Before applying any face pack wash your face with water and pat dry with a soft towel.
- Always leave the area around the eyes.
Read our blogs to know more about
fairness face packs
.
Also read
Home Remedies For Glowing Skin

---
Categories
Blogger Profile
Blog Archive
Was this Article helpful?