Home Remedies for Lightening Lip Colour
Home Remedies for Lightening Lip Colour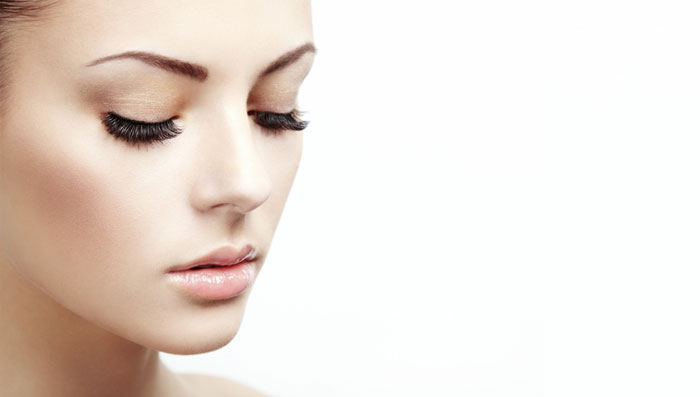 To follow up our piece on
natural skin care tips for dark lips
we bring to you these amazing natural remedies which can be prepared by you at home easily and give excellent results. If you've adopted our
daily beauty tips
for your lips, then don't give these remedies a miss. Together they will work to give your instant results. So come on ladies! Bring back a dash of pink and the touch of rose to your lips with these home remedies.
Potatoes contain a naturally occurring enzyme called catecholase which helps get rid of darkness from skin. Take a potato slice and rub it to your lips. Following this method everyday will lighten your dark lips, making it pink.
Cucumbers are one of the most skin friendly things on earth. Not only do they moisturise, they also lighten the colour by removing tanning as well. Keep slices of cold cucumber on your lips daily or dab some cucumber juice on your lips for 15 minutes before rinsing off. Read more about how to remove tan using Cucumber.
Rose helps in soothing and moisturising your skin and lends the pink to your lips. Add some honey to Dabur Gulabari Rose Water and apply the mixture on your lips. Repeat this thrice in a day. Else, you can make a mixture of rose petal paste, honey and butter (1 tablespoon each) and scrub your lips with this mixture. Practice this remedy 2 to 3 times in a week.
Take some orange peels and make a paste of it. Now add orange juice to it and massage your lips with this paste for about 10 minutes. Acids and vitamin C in orange will wash away dirt on the lips giving lips a lighter tone.
Milk cream is rich in many moisturising and skin lightening properties. Take some milk cream and keep it on lips for 15 minutes daily. This will make your lips pink.
Make a thick turmeric paste of milk and turmeric powder. Wet your lips with water and first scrub off your lips gently with a soft tooth brush. Apply a bit of the turmeric paste on all over your lips and let it remain there for not more than 2-3 minutes. Exfoliate your lips again gently with the soft tooth brush. You should do it lightly for 2-3 minutes, so that you do not scrape off healthy cells. Pat your lips dry and apply Dabur Gulabari Moisturising Lotion.
Make a mixture of honey and lemon juice and store it in your refrigerator. Apply this mixture to your lips and let it stay for an hour. Cleanse your lips after one hour. The citrus contents of lemon can reduce pigmentation and the nutrients in the honey help in nourishing the skin and making it healthier. Honey also helps in making your lips look more pinkish.
Papaya contains various skin whitening enzymes that help in removing the darkness from lips. Take some papaya paste and using a toothbrush slowly rub it to lips for 5 minutes and then let it dry. This removes the dead cells and skin impurities from the lips.
The love and care of nature is abundant in these natural skin care tips for your lips. So what are you waiting for? Get yourself engaged in preparing these 100% natural remedies (so it's even ok if you ingest any of the ingredients) and make your lips pink!
---
*
Fields are required. Make some cool noise, please don't spam and your voice will be heard.
Was this Article helpful?