Natural Skin Care Tips For Dark Lips
Natural Skin Care Tips For Dark Lips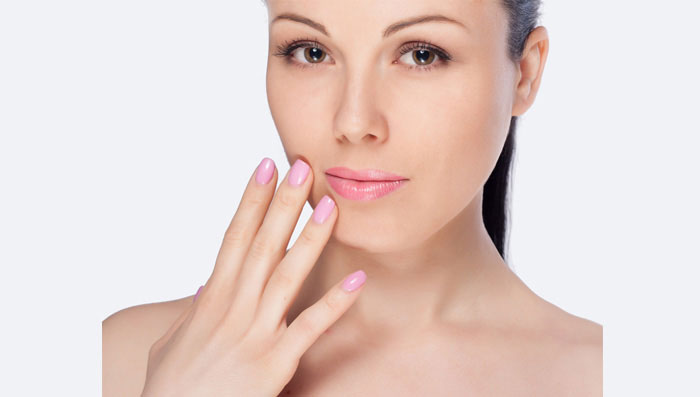 Luscious lips for all we say! After all, which woman doesn't want her lips to be soft, pink and smooth? But a lot of times we notice that it is not easy to achieve that. Apart from being chapped and dry, lips become dark as well. So today dear ladies, we will give you
healthy skin tips
for your lips. These are beneficial in lightening the complexion and giving you rosy lips.
First thing first. No smoking.
If you are a smoker, quit it. Pink lips are not even 1% of the reason why we ask you to do so.
Cut down on caffeine.
Nicotine, be in in cigarettes or tea and coffee - makes your lips dark and stain your teeth as well.
Make up is made up of what?
Check that your lipsticks are not the cause of your problems. A lot of times, lipsticks contain chemicals which cause pigmentation in the lips. Also remember to remove make up with almond oil or olive oil before you sleep.
Minimize the exposure to sun.
Increase in the amount of melanin, caused by exposure to UVA and UVB rays makes the lips darker. To read more about the harmful effect of UV rays, click here.
Scrub using our natural skin care tip.
Lips=skin. Therefore, you should scrub your lips with a natural mild scrub gently. Try this recipe. Mix few drops of olive oil and 1 tablespoon of sugar and use this for exfoliating your lips. You can also use some petroleum jelly on a toothbrush to exfoliate. Next, you should rinse off and apply Dabur Gulabari Rose Water.
Hydrate your lips.
Drink lots of water throughout the day. It not only makes your lips pink and soft but also gives you a glowing skin. Use Dabur Gulabari Moisturing lotion to seal the water content of your lips without a heavy layer of chemicals.
Biting lips? Very bad!
Biting lips or sucking and licking them to make them wet, in fact makes them more dry. That is why we advise you to not do so. Ever!
Eat healthy, look healthy.
Include fruits and vegetables in your diet and increase the intake of vitamins and their deficiency can also be the cause of lip discolouration.
These skin care tips for lips would help you in lightening the colour of your lips and result in beautiful lips with a kiss of nature. If you are interested in more check our article on
natural homemade remedies for lightening lip colour
.
---
*
Fields are required. Make some cool noise, please don't spam and your voice will be heard.
Was this Article helpful?