9 Wonderful Benefits of Lemon For Skin
9 Wonderful Benefits of Lemon For Skin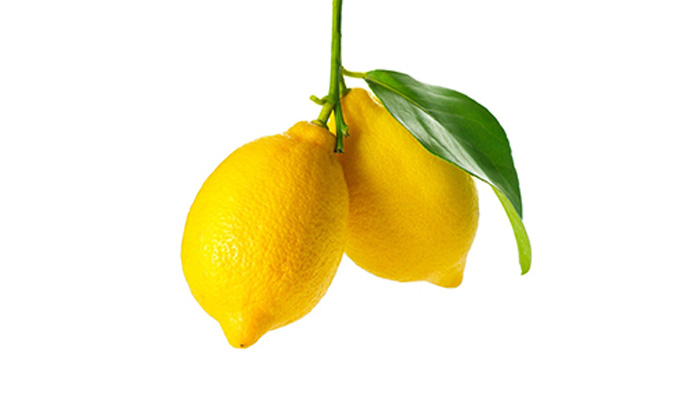 When life gives you lemons, what do you do? Forget the lemonade and use it on your skin. Trust us; your skin will love it! Lemons are so versatile they offer a diverse range of health and beauty benefits – from bleaching to fairness, moisturising and cleansing. Read on for
daily beauty tips
also find out about wonderful benefits of lemon for skin:
For cleansing: The smell and freshness of lemon during summer is just divine. So here's a natural skin care tip for you. Add a couple drops of lemon and tea tree essential oil in distilled water and use it as a toner with cotton pads. Pat your skin with this mix and feel fresh during a sultry summer day.
For blackheads: Lemon has antibacterial properties which makes it a great ingredient to treat acne. Here's a simple skin care tip you can try – every time you cut a lemon in the kitchen, squeeze the remaining juice on your face, especially on your problem areas. Your blackheads will soon fade out!
For skin lightening:Got acne? Then you must have acne scars. And you know how difficult it is to get rid of them. But instead of going for expensive chemical peeling procedures at the dermatologist, just dip a cotton ball in some freshly squeezed lemon juice and rub it all over your face. Follow this fairness tip every day to see significantly lighter scars. In fact, the acne marks will even disappear with time!
For skin brightening:Rich in vitamin C, lemons are a great option to brighten your skin. The yellow fruit is packed with antioxidants that releases free radicals and boosts collagen, thereby giving your facial skin a lighter, brighter and younger look. Now, don't forget this fairness tip!
For clarifying and moisturizing: Mix a few drops of lemon juice plus a few drops of coconut water – together they do wonders to your skin. Coconut hydrates and lemon clears. Overall making it a unique combination for glowing skin!
For bleaching: Got a half-used lemon drying up in the fridge? Here's a fairness tip for you. Rub it on your elbows and knees on a daily basis and see the magic! These body parts with dark skin will get noticeably lighter.
For exfoliating: Try this natural skin care tip – dab a bit of lemon juice on your lips before you go to bed, when you wake up the next morning, gently rub to remove dead skin and wash it off. Not only will your lips be smoother, they will also be visibly lighter in colour.
For oil control: Mix a spoon of multani mitti with a few drops of lemon juice, natural honey and Dabur Gulabari Rose Water. Apply the pack evenly on your face. Keep it on for 10 minutes and rinse it off. This pack won't just control the sebum production, it will also absorb the excess oil and lighten your skin tone.
When it comes to the benefits of lemon, look beyond cooking and open your eyes to a host of beauty treatments that are effective and don't burn a hole in your pocket. You may never have to visit a dermatologist again!
---
*
Fields are required. Make some cool noise, please don't spam and your voice will be heard.
Was this Article helpful?