Wondering How to Grow Hair Faster? Try These Hair Oils to Boosts Hair Growth
Wondering How to Grow Hair Faster? Try These Hair Oils to Boosts Hair Growth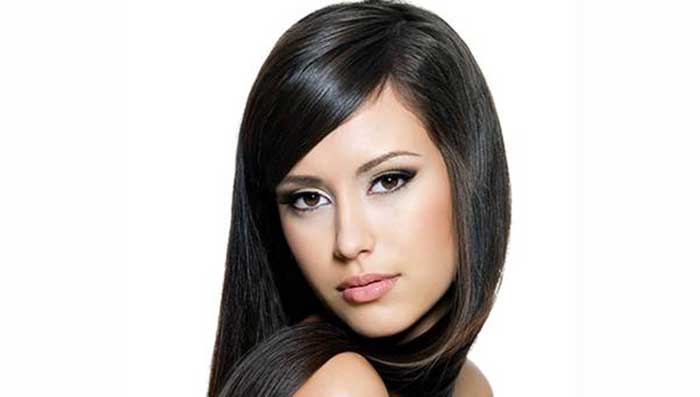 Want long, thick, strong and silky hair? Become a fan of the 'oil for long hair theory'!
Since ancient time, hair oil has been the best beauty remedy known to women suffering from multitude of hair problems. Have dry scalp? Apply hair oil. Suffering from dandruff and hair fall? Start oiling your scalp regularly. Want thicker tresses? Just put oil. Want faster growth or improved hair quality? Turn to oiling! It's all about oiling your hair right to combat any sign of scalp distress.
Oiling your hair regularly in combination with a nutritious diet can really do a world of wonder for your hair. Applying hair oil not just rids you of all the hair related problems but also nourish them from deep within thereby fastening their growth. Here, we have got you covered some of the best oils for hair growth that you must apply on a regular basis to enjoy thicker, stronger & shinier mane. So, no saying no to oil anymore!
1) Castor Oil :
It is among the best oils for hair growth. It has natural properties that prevent the scalp from contracting any fungal infections and even aids in growth and re-growth of healthy hair. Presence of omega-9 fatty acids and vitamin B helps in mountainous of the scalp's pH balance and also as a remedy for hair fall. Its benefits as a fast hair growth oil increases manifold when applied to the scalp in combination with coconut, almond or any other hair oil. Just massage the mix on the scalp and leave it on for 25-30 minutes before washing it with a mild shampoo.
2) Almond Oil :
Who can dispute on the benefits of almond oil for hair growth! From moisturizing the scalp from deep within to treating the problems of split-ends, hair loss and dry & itchy scalp; the benefits of this magical oil are immense. When applied regularly, it enters the shafts of the strands and keeps them moist and nourished thus facilitating growth of healthy and strong hair. To use this oil for hair growth purposes, keep a bottle of
Dabur Almond Hair Oil
handy and massage your scalp with it at least once a week.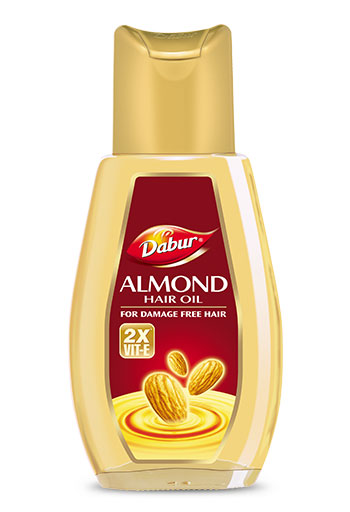 3) Argan Oil :
If dull and damaged hair is hampering the growth of new hair, then Argan Oil is what you need to nourish your scalp with. Loaded with antioxidants, fatty acids and vitamin E, it boosts cells in the scalp thus encouraging production of healthy and strong hair. As a natural moisturizer, it also helps fight the problem of dandruff thereby keeping the scalp hydrated and healthy.
4) Olive Oil :
It is among the most commonly used hair care remedy as it effectively creates deeper penetration into the hair roots thereby giving rise to long, strong, healthy and beautiful hair. Olive oil for hair growth has long been used as it also helps against thinning of hair and split-ends. Presence of multitudes of vitamins like B complex, E & K and other essential nutrients like potassium and magnesium makes it the best long hair oil to count upon. Regular application of
Vatika Enriched Olive Hair Oil
will naturally condition & moisturize the scalp and help coat each stand of the hair making it stronger and shinier.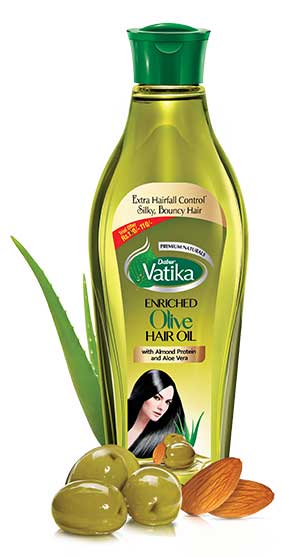 5) Coconut Oil :
The time-tested benefits of coconut oil for long hair stand undisputed. It is the godfather of long hair oils when it comes to promotion of healthy & strong hair. With the presence of carbohydrates, nutrients and vitamins in it; it is the best and most effective solution for any hair related problem. As oil for long hair, its prime benefits include protection against hair loss & breakage, deep conditioning of the scalp and nourishment. Besides this, presence of protein helps to protect the strand from root to tip. As the best hair oil for long hair, massaging the scalp regularly with
Vatika Enriched Coconut Hair Oil
will make your hair healthy and beautiful.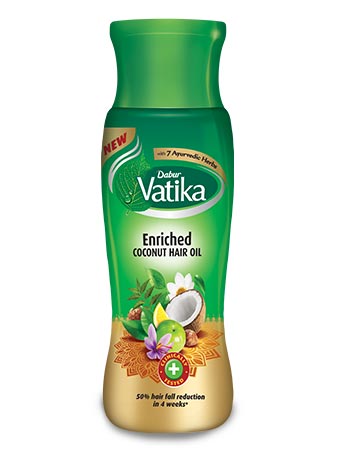 6) Amla Oil :
Excessive hair loss is a result of bad scalp health which in turn hampers the growth of new hair. To treat this problem and to restore the scalp with all the lost nutrients, you should opt for regular amla oil therapy. Its regular use stimulates blood circulation in the scalp and growth of new hair. As the best oil for hair growth, massage your scalp with
Dabur Amla Hair Oil
at least once a week. Enriched with all the essential nutrients, it moisturizes and nourishes the scalp from deep within, strengthens the hair strands from root to tip and encourages growth of thick, strong and healthy hair.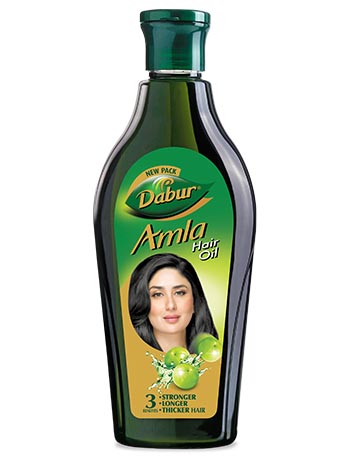 Need more suggestions on hair oil for long hair? Read our blog on various
benefits of hair oiling
&
long hair tips
to keep them healthy & shiny.
Read More Tips On:
Hair Oil
How to Stop Hair Fall
Tips for Dry and Damaged Hair
How To Make Hair Silky
How to Get Shiny Hair
How To Remove Dandruff
Hair Care
Healthy Hair Tips
​
*
Fields are required. Make some cool noise, please don't spam and your voice will be heard.
Was this Article helpful?