Want To Color Your Hair At Home? Go Natural with These Amazing Kitchen Ingredients
Want To Color Your Hair At Home? Go Natural with These Amazing Kitchen Ingredients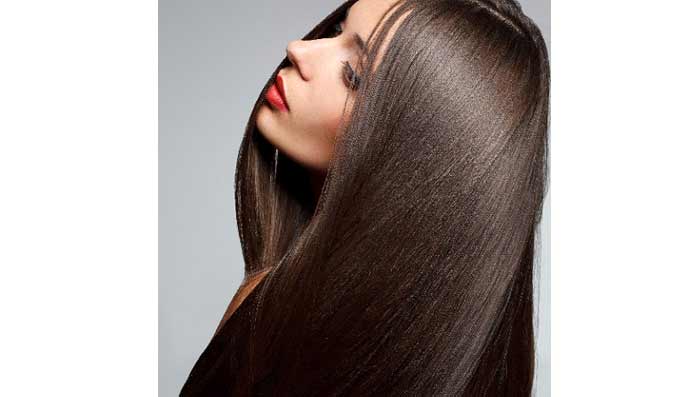 Premature greying of hair can be worrisome. As soon as we spot the first grey streak peeking out from the mop of black hair, we start to panic. And boy oh boy! from making frantic calls to friends to rushing to the market to get a bottle of hair dye, within minutes we have everything sorted. Besides, with so many colour options to choose from, who would not want to get spoilt for choice. But wait! Are you aware of the long-term damage the use of chemically treated hair dyes can cause your hair and scalp?
Video:
Dabur Amla Hair Oil for Strong & Beautiful Hair
Side Effects of Using Hair Dye:
Most of the hair dyes, colours and bleaching agents available in the market have high amount of toxic chemicals that can lead to some serious side-effects on the scalp and permanently damage the natural lustre of your hair. The most common and well-known side effects of regularly using hair dye/colour on the hair include:
Hair loss & fall
Dryness
Itchiness
Thinning
Scalp conditions like allergies, eczema & psoriasis
Split & brittle ends
Rough or coarse hair texture
Frizziness
Baldness
While greying of the hair is inevitable, frequently dying your hair with support of harsh chemicals is not an ideal way to restore their beauty and shine. For you never know how much harm it may cause you than good in the long run.
While time and again hair experts have advised to steer clear of the hair colour fad for as long as you can, but a girl's got to do what a girl's got to do! So if not the readymade solution then what? Re-route yourself in the direction of natural hair dye.
Yes, a natural and homemade hair dye is by far the best thing that you can introduce your hair to. Considering they are made using ingredients from your own kitchen closet, the tension of these natural hair colour causing any severe damage to your hair is completely ruled out.
Wondering how to colour hair naturally with some of the most commonly found ingredients in almost every household? Here's a list of homemade hair colour natural remedies that you can easily try at home and colour your hair to stunning effects.
Dark brown hair color with coffee:

A homemade hair dye might sound like a lot of trouble, but trust us when we say, making this one is as easy and quick as buying a readymade colour and applying it to your tresses.

Just brew a hot espresso dark coffee and let it cool. Add 2 tablespoons of ground coffee, 1 tablespoon of apple cider & 2 dollops of herbal conditioner to the coffee mix and stir. Apply the paste on your hair and leave it for about 1 hour. Rinse your with a mild shampoo for better results.

Amla hair dye for black hair:

It is a well-documented fact that inclusion of amla in your everyday hair care regime does give you stronger, thicker and naturally balck hair. If premature greying of your precious locks is bothering you no end, then try making this homemade hair dye to put a permanent end to your hair colour miseries.

To 4 tablespoons of amla powder, add 2 tablespoon of henna powder, 6-7 petals of hibiscus & 1 tablespoon of reetha
Mix well and add 1 teaspoon each of Dabur Amla Oil & coconut oil each
Apply all over the hair and leave it to rest for 1-2 hours or till the pack has dried
Rinse it off water followed by a mild shampoo and conditioner
Repeat at least once a week to cover all the greys, restore your natural hair colour and add natural shine & radiance

Also learn various benefits of amla and how to use amla on hair.

Henna hair dye to cover the whites:

Henna has been in the use as one of the core ingredients of hair dying treatments and remedies for centuries now. Apart from adding a natural dark reddish shade to your tresses, it moisturises and conditions the scalp from deep within and adds a natural radiance and bounce to them.

To make this effective and easy henna hair colour, to 3 tablespoons of henna powder add 2 tablespoons of Vatika Enriched Coconut Hair Oil and 1 whole egg. Mix well and apply all over the hair. Cover your head with a shower cap for about an hour or till the mix has completely dried. Rinse off with water followed by a mild shampoo.

Lemon & tea infused natural hair dye:

Usage of black tea to rinse hair has long been known to work as an excellent natural hair colour. Anti-oxidants present in the tea aids in maintaining the pH balance of the scalp and add to it the goodness of lemon and voila! you have a deep conditioning and natural hair highlighter ready with you in minutes. To make this quick and easy natural hair dye:

Boil 3-5 tea bags (black or chamomile tea) in about 2 cups of water
Once cooled, add 1 cup of lemon juice and a tablespoon of olive oil
Use the mix to rinse your hair with the mix & spend time in the sun
You will notice the desired difference within a month of repeating this at least 3-4 times a week

Saffron hair dye for light brown hair:

The exotic, fragrant spice not just elevates the taste of a dish it is added to, but also doubles up as an excellent alternative to chemcially treated hair colours available OTC. To make this super amazing and beautiful smelling herbal hair dye:

Boil 1 tablespoon of saffron in 2 cups of water for 20 minutes
Once cooled, apply the reduced liquid on your hair
Let it rest for 30 minutes
Rinse it off with a mild shampoo like Dabur Almond Shampoo to ensure that your scalp feels replenished and hair smooth each time you repeat the process
For more hair care tips follow our blogs.
Read More Tips On:
Tips for Dry and Damaged Hair
How to Get Shiny Hair
Healthy Hair Tips
How to Stop Hair Fall
How To Remove Dandruff
Long Hair Tips
Hair Oil
​
*
Fields are required. Make some cool noise, please don't spam and your voice will be heard.
Was this Article helpful?