Top 5 Ways to Prevent Dandruff This Monsoon
Top 5 Ways to Prevent Dandruff This Monsoon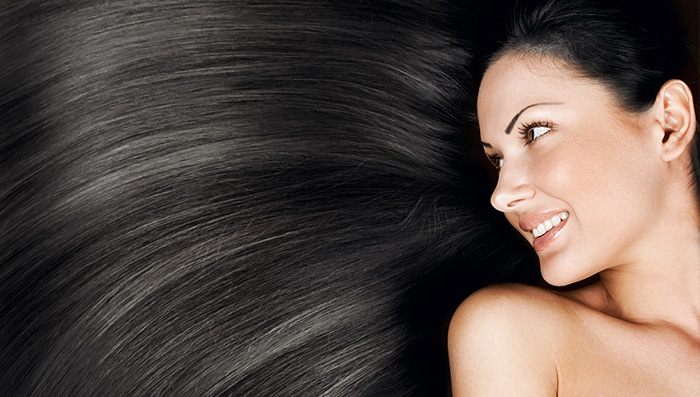 The first drop of rain in the monsoon may make you jump with excitement but there is more to this weather than what meets the eye. It does give a refreshing break from the heat but is also the cause of massive dandruff build-up on your scalp. The dirty, pollutant rain water can be real harsh on your scalp and can lead to the problems of fungal infections, dryness, itchiness, hair fall and the worst of them all and the major underlying cause of these problems, dandruff.
What causes dandruff?
Dandruff is an itchy and often persistent skin disorder in which the scalp produces and sheds new cells at an abnormally faster rate. From not taking proper care of your scalp to excessive use of hair products, there are so many things that you could be doing wrong to rob your scalp of its natural moisture and rending it dry. The most common causes of dandruff include:
Dryness
Improper diet
Stress
Not enough washing of hair
Irritation or inflammation of the scalp
Skin problems like eczema & psoriasis
How to treat dandruff?
So, should you stop enjoying the rains and confine yourself to your home during the season? Not at all! All you need to do is take extra care of your hair and make sure that your scalp remains clean and fresh all the time to avoid dandruff affecting it. When we say hair care, we do not mean hour long and elaborate hair care regime. Just follow these simple and easy day to day changes in your regime and enjoy a dandruff free monsoon.
How to get rid of dandruff?
Keep your hair dry :

Wet scalp in monsoon can be a breeding ground for a host of infections. Keeping your hair dry will make it difficult for microbes to survive in the hair and result in your scalp staying infection free. If in case your hair gets wet, make it a point to wash them using a mild shampoo to clear out any scalp impurities, nourish your hair from within and make your hair less prone to fall, which is one of the side effects of dandruff.

Shampoo them right :

The key to nourished, healthy and beautiful hair lies in the kind of shampoo you use to wash them. While the market is flooded with options, picking up a shampoo that gently cleans your hair while maintaining their natural sheen and health is where the difference lies. Especially during monsoon, when your scalp is at its vulnerable best, experimenting with shampoo can lead to you suffering from a bad hair day. To avoid dandruff and prevent putting your hair through the trials of chemical laden hair shampoos, opt for a natural or a mild product like Dabur Almond Shampoo . Loaded with almond vita complex and natural milk extracts, this shampoo provides intense nourishment to your hair with each wash thus keeping your scalp feeling nourished from within and hair smooth and silky from outside.

 

Oil your hair :

If there is one thing that has the potential to solve any hair problem that you can think of or suffer from; then it a deep-conditioning oil massage therapy. Irrespective of the time or season of the month, a good hair oil massage should always be on the top of your hair care must-do list. Applying natural oils to the scalp is a great way to avoid dandruff and overall dryness of the scalp. How to control dandruff using hair oil? By regularly massaging your scalp with Vatika Enriched Coconut Hair Oil . It will provide proper nourishment and care for the scalp, which is important for promotion of strong, healthy, damage free and beautiful hair.

 

Brush your hair softly:

If how to get rid of dandruff is he question that bothers you to no end, try this. Always brush your hair softly and more so during monsoons. Scalp damage can cause inflammation, which can lead to dandruff, so avoid brushing your hair aggressively. Use a wide toothed comb to brush your hair and avoid incidents of unnecessary hair fall or breakage.

Eat right:

Intolerance or allergies to certain foods; consumption of junk or oily food; deficiency in essential nutrients and vitamins; an improper diet; these are few of the factors that contribute to the problem of dandruff. A healthy diet plays a very important role in giving you healthy body and hair. So if you wish to keep your scalp free from any problems and hair damage-free, try including in your diet foods that are rich in nutrients like vitamins, minerals, iron and protein.

 
Need more tips on how to cure dandruff? Click to learn various 
home remedies for dandruff
. Also read about
hair care in monsoon
& 
how to prevent hair fall in monsoon
.
Read More Tips On:
Tips for Dry and Damaged Hair
How to Get Shiny Hair
Healthy Hair Tips
How to Stop Hair Fall
Hair Fall due to Dandruff
Hair Care
Home Remedies for Itchy Scalp in Monsoons

​
*
Fields are required. Make some cool noise, please don't spam and your voice will be heard.
Was this Article helpful?