The Magical Benefits of Castor Oil for Hair
The Magical Benefits of Castor Oil for Hair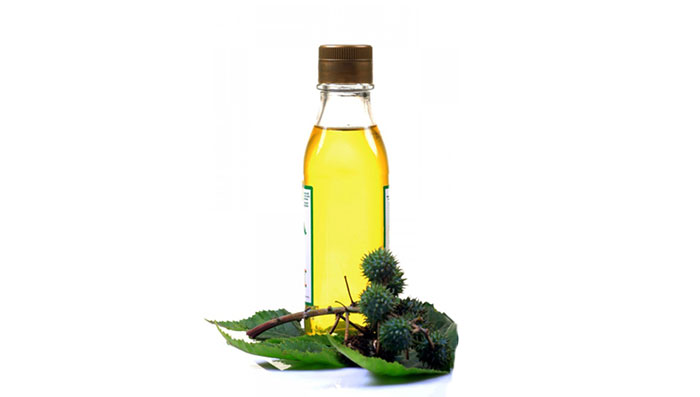 Derived from the seeds of the Castor plant, castor oil is a natural ingredient which is often used in a list of cosmetic products. A one stop solution to all hair problems like hair thinning,
hair loss
, dry scalp and split ends, castor oil's anti-inflammatory and anti-bacterial properties take care of just about everything! Possessing vital nutrients like vitamin E along with various minerals and proteins, it works like magic to make hair healthy, silky and lustrous. Here are some amazing homemade remedies using castor oil.
Increases hair growth and controls hair loss
With a high content of high omega- 6 essential fatty acids, castor oil accelerates blood circulation to the scalp, hence increasing hair growth. It nourishes the scalp and strengthens the roots with the help of essential nutrients that it possesses. How to follow this hair care tip:
Keeps scalp healthy and fights dandruff
Be it bald patches, itchy scalp or dandruff, castor oil possesses anti-bacterial, anti-fungal, and antiviral properties that tackle all scalp related issues. These properties reach out to fight pathogens and micro-organisms that are responsible for many scalp related troubles. To follow this hair care tip as an effective remedy to help curb your dandruff problem, you need to

Take 1 tablespoon of castor oil and mix it with Vatika Enriched Olive Hair Oil
Squeeze half a lemon into the mix and stir it well.
Apply this deep into the scalp and wash after half an hour.

No more split ends
Another major hair issue, split ends are a result of lack of proper hair care that results in hair fall. But a natural remedy like castor oil tackles split ends in such a way that the oil penetrates deep into the scalp and helps smoothen rough hair cuticles. This is how you follow this hair care tip:

Castor oil is rather heavy in consistency and could use some mixing with olive oil or jojoba oil for better application. Olive oil helps taming down frizzy hair and helps manage split ends better.
Apply this mix on all sections of your hair thoroughly and wash after half an hour with Vatika Premium Naturals Shampoo.

Serves as a natural conditioner and moisturiser
An easy way to regain lost shine and hair texture, castor oil deeply moisturises the scalp by penetrating deep into the scalp and conditions the hair immediately. With its exceptional moisturising and conditioning properties, castor oil leaves a coating on the hair shaft to lock the much needed moisture in.
To make the most of this hair care tip, you need to:

Mix some castor oil with aloe vera gel, honey and lemon juice.
Mix these to make a thick gel and apply to your roots.
Leave this on for half an hour before a thorough wash.
We hope the
homemade remedies
mentioned above help your hair condition. Do tell us in the comments section how castor oil has helped your hair!
Also Read
Home Remedies for Shiny Hair
How to Treat Dry Hair
Hair Oil

*
Fields are required. Make some cool noise, please don't spam and your voice will be heard.
Was this Article helpful?