What is Scalp Psoriasis & Top 4 Home Remedies to Treat it
What is Scalp Psoriasis & Top 4 Home Remedies to Treat it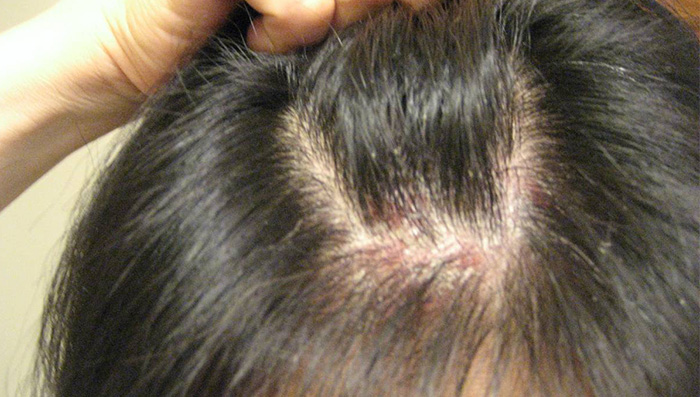 We all want beautiful lustrous hair, don't we? But then how many of us actually do what it takes to keep them beautiful? Very few among us follow a proper hair care regime while the rest get out of hibernation only after the damage has already been done. Proper hair care is the key to strong, healthy and shiny hair. Improper hair care leads to unhealthy scalp and unhealthy scalp gives rise to problems like dandruff, hair fall, dry & itchy scalp, and scalp psoriasis among others.
What is Scalp Psoriasis?
Scalp Psoriasis is the inflammation on the scalp that causes itching. The inflammation forms red patches on your skin that leads to flake formation. This can cause scalp soreness. In the condition of psoriasis on scalp, your scalp becomes very sensitive and combing your hair can become slightly painful. When the tips of comb come in contact with your scalp, it may cause moderate irritation. Depending on the condition, the problem of scalp psoriasis can range from mild to severe.
Symptoms:
Different people experience different symptoms but the most common symptom of scalp psoriasis among them is itchiness in scalp. Some people suffer from mild itchiness while for others it can become intensely persistent. Itchiness on the scalp can interfere in your daily life and make you feel embarrassed and so must be treated in time. Other symptoms of scalp psoriasis include:
Reddish patches on the scalp
Dry skin
Inflammation of the scalp
Dandruff
If you are suffering from scalp psoriasis, then going for an effective treatment that would cure the problem from the root is a must. But beware of using too many chemically treated products as it can lead to irritation of the skin thus further aggravating inflammation of the scalp. Opting for natural home remedies must always be your first reflex as they are highly-effective and at the same time render no side-effect to your hair and scalp.
So which is best home remedy for scalp psoriasis that you must try? Coconut oil!
Why coconut oil for treating scalp psoriasis?
The time-tested benefits of coconut oil for hair are known to one and all. Since ancient ages, coconut oil has been used to treat any hair related problem and keep the scalp and hair nourished from root to tip.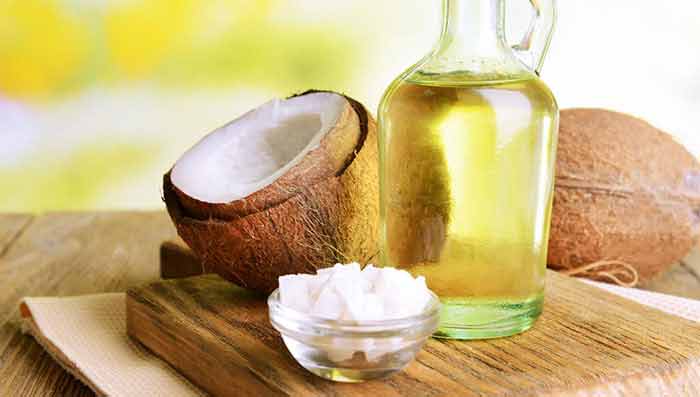 As a healing agent, it contains antifungal, antibacterial and anti-inflammation properties that help bring down the level of itchiness. Regular use of coconut oil for psoriasis will deeply condition the scalp from within thus resulting in getting rid of the dry scales and flakes that form on the scalp as a result of psoriasis.
How to use coconut oil for hair?
While the benefits of coconut oil psoriasis are many, how you use it for treating your scalp is where the difference lies. Below are given some of the easiest and effective ways in which you can include coconut oil in your regular hair care regime for scalp psoriasis treatment. Just mix the oil with other basic ingredients and you have ready at home an awesome remedy that will not only rid you of the problem of scalp psoriasis but also give you strong, nourished and beautiful hair.
Hot Coconut Oil Massage :

These are always effective in treating any kind of hair and scalp damage especially scalp psoriasis.

Apply warm Vatika Enriched Coconut Hair Oil on your scalp directly
Massage in circular motion for 5 minutes
Let is set for 1 hour
Wash with a mild shampoo

 

Note: The triple benefits of henna, amla and lemon in the oil conditions the scalp from deep within and nourish the hair from root to tip, thus keeping them healthy and beautiful. For better results, try the remedy at least once a week.

Coconut Oil Conditioning:

Dampen your hair and section them using a wide toothed comb
Apply coconut hair oil from root to tip
Wrap your hair in a warm towel & rest for 30 minutes
Wash it off with a mild shampoo

Coconut & Rosemary Oil Blend

To 2 tablespoon coconut oil add 5 drops of rosemary oil
Apply & massage the scalp using circular motions
Leave it for an hour
Wash with a mild shampoo.

Coconut Oil & Lemon Juice:

Mix 4 tablespoons of coconut hair oil with the juice of ½ a lemon
Massage gently on the scalp & leave it for 30 minutes
Wash it off using a mild shampoo

 
Despite trying these home remedies for scalp psoriasis if the problem persists, visit a dermatologist to determine the underlying cause of your problem and treat it accordingly.
Read More Tips On:
benefits of coconut for hair
and
home remedies for dandruff
Tips for Dry and Damaged Hair
How to Get Shiny Hair
Healthy Hair Tips
How to Stop Hair Fall
Hair Fall due to Dandruff
Hair Oil
Hair Care
​​
*
Fields are required. Make some cool noise, please don't spam and your voice will be heard.
Was this Article helpful?