Protect Your Hair From The Summer Sun With Dabur
Protect Your Hair From The Summer Sun With Dabur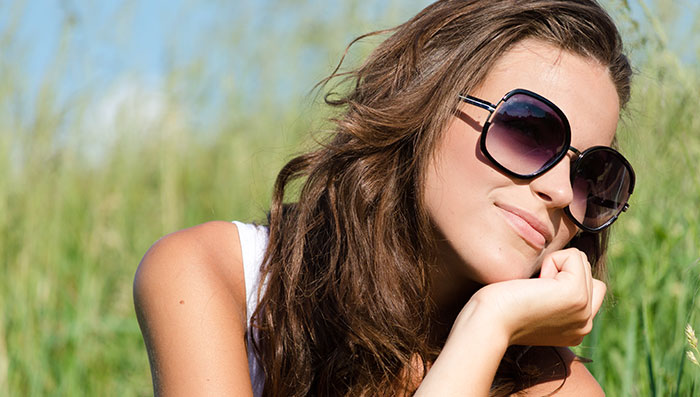 Besides your skin, your hair needs a lot of love too. Just like you use the best SPF to keep your skin from sun's harmful rays, be careful in summertime, because there are a few summer factors that can cause some serious damage to your hair too. So it's not just your skin that needs sun protection, your hair does as well. So here's bevy of some of the best natural hair care tips and products that can help you protect your hair this summer. 
Dabur Vatika Black Olive & Almond Shampoo
Give your hair some rest from the harmful chemicals that cause endless damage, even more when it's summers. If you wish to retain the natural luscious black colour of your hair, this shampoo will do wonders for you. Powered by the richness of Black Olives and Amla, Dabur Vatika Black Olive & Almond Shampoo, makes your hair healthy and strong from roots to tips giving it a beautiful shine.
Dabur Almond Hair Oil
Nutrition, style, natural lustre or strength. If you wish your hair possessed all of these, then consider this hair care tip to be your best friend. Empower your hair with the combined goodness of nature and scientific research packed in one bottle. Enriched with a one of a kind almond protein and Vitamin A, Dabur Almond Hair Oil deeply nourishes the hair by penetrating into the roots instantly and providing intensive care without leaving a greasy feel.
Dabur Vatika Heena & Olive Shampoo
Strengthen and nourish your hair from deep within with the gentle and caring touch of Mother Nature. Feel your hair becoming soft, silky, radiant and hassle-free as this shampoo conditions your hair and makes it naturally beautiful. Perfectly balanced with natural ingredients like Henna, Green Almonds and Shikakai, Dabur Vatika Heena & Olive Shampoo brings your dull and weary hair to life.
Dabur Vatika Enriched Coconut Hair Oil
For stronger, thicker and luscious tresses with that can make heads turn around when you let them loose, try this hair care tip – use Dabur Vatika Enriched Coconut Hair Oil. See your hair growing thicker and more radiant with the natural nourishing ability of coconuts. Enriched with the goodness of 8 time-tested herbs, this oil provides a wholesome balanced nutrition that gives your hair and scalp complete nourishment for that problem free, healthy crowning glory.
Dabur Vatika Lemon and Henna Anti-Dandruff Shampoo
Beat the summer heat by relieving your hair off those unwanted pesky little flakes in a non-violent fashion. Say goodbye to dandruff as Dabur Vatika Lemon and Henna Anti-Dandruff Shampoo, gently removes the layer of dead skin cells from your scalp and prevents recurrence, without causing any damage. Give this hair care tip a shot to enjoy long-lasting dandruff-free, luscious tresses.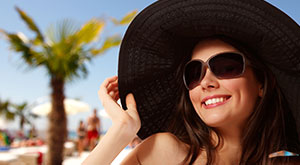 So go ahead and try out these summer hair woe busters and get set to boast those gorgeous locks! Also learn about
how to stop hair fall in summer
. Don't forget to leave comments below to tell us how these products worked for you.
Also Read
Home Remedies for Shiny Hair
How to Treat Dry Hair
Home Remedies for Healthy Hair
How To Remove Dandruff
Long Hair Tips
Home Remedies for Silky Hair
Hair Fall
Hair Oil

​
*
Fields are required. Make some cool noise, please don't spam and your voice will be heard.
Was this Article helpful?