Tips on How to Keep Hair Healthy Naturally
Tips on How to Keep Hair Healthy Naturally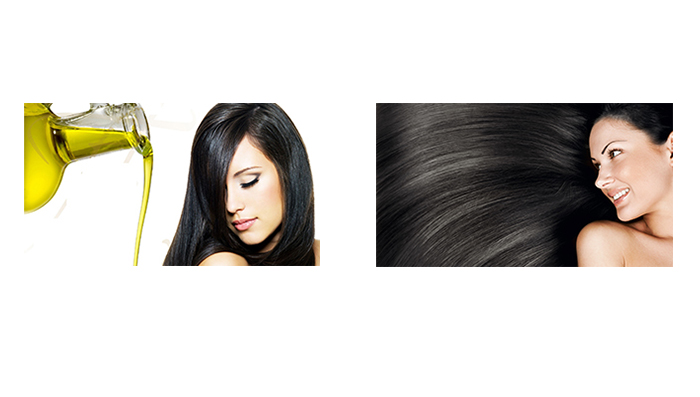 With the summer sun blazing over our heads, everyone wants to head to the beauty salon to get their hair treated. But what they keep forgetting is that they don't need to when they can stick to hair treatments and homemade hair care tips to get their hair in top shape. Interested? Read on to get an insight into how you can indulge yourself with hair treatment at home!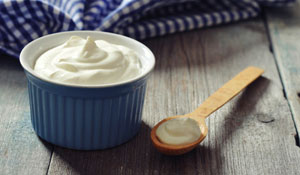 Yogurt to reduce frizz

Plain yogurt, high in probiotics, will help condition hair and increase hair growth. For a great conditioning treatment that will also remove residue, blend 1/2 cup of yogurt until smooth and apply to hair. Wrap hair in a towel and wash after fifteen minutes. Add one egg to the mixture and reduce the wait time to ten minutes for some extra frizz reduction. Now that's a homemade beauty tip you can ready follow with no sweat!

Baking soda for scalp cleaning

If your hair gets weighed down easily or never feels clean, try a baking soda rinse to get rid of that extra residue. Mix two tablespoons baking soda with about a half cup of water, then massage the mixture into the hair from the scalp to ends. Let this mixture sit for about fifteen minutes, then rinse and wash as usual. This natural hair care tip can be applied twice a month, or whenever hair needs some extra cleaning.

Olive oil and lemon to treat scalp itchiness

This hair remedy may become your new best friend if you have an itchy scalp. Itchiness can be caused by many reasons, including an allergic reaction to hair care products, stress, and dry weather. This olive oil and lemon mixture will reduce flaking and add some extra moisture for dry skin. Combine two tablespoons of lemon juice, Vatika Enriched Olive Hair Oil, and water, then massage onto your scalp. Let the mixture set for about twenty minutes, then rinse and wash as usual. The lemon will help exfoliate your scalp while the olive oil moisturizes.

Egg for hair protein

Eggs are filled with healthy fats and proteins perfect for all natural hair treatments. If you have oily hair, use only the egg whites. Hair that is dry should go for the egg yolks. Mix about 1/2 a cup of whichever part of the egg fits your needs and slather it on unwashed, damp hair. Here is the homemade beauty tip: to get the full effect, the egg must stay on for twenty minutes. Once you have handled your (literal) egg head for twenty minutes, rinse with cool water and clean your hair as usual.

Coconut butter keeps hair healthy

Besides keeping your body healthy, coconut butter is also great for your hair's health. Like eggs, coconut butter is high in proteins and fatty acids, but it also reduces UV damage on your skin and hair. Massage one tablespoon of coconut butter (room temperature) in your hands, then apply to hair just like you would a leave-in conditioner. Besides nourishing, this natural hair care tip will leave hair smelling super yummy!

Flour for oily hair roots

Flour is great for oily root days. When you feel that your hair seems fine, but the roots seem sticky, flour can be the perfect solution. Either use a dry sponge or your fingers to apply about one tablespoon or less of flour onto the roots of your hair, focusing on the areas where it is most oily. Let the flour sit for about three to five minutes, then brush through your hair with fingers or a comb to get out any remaining flour. This flour method can be used for multiple days in a row to reduce oil and unwanted shine. Now that you know this natural hair care tip, would you need a dry shampoo? We don't think so!

Cold Water for soft shiny hair

Hot water opens up the pores of your hair, while cold water closes them and keeps your hair shiny and soft. So make sure that you change up the temperature of your water while you are rinsing and see how luscious your hair looks.

Avocado for frizzy hair

Avocados have a protein to fatty acid ratio that do wonders for frizzy hair. Mash half an avocado in a bowl and apply to wash hair that has been towel dried. Let it sit for fifteen minutes, then rinse and style. If avocados are not available, try about 1/4 cup of mayonnaise instead. Mayo does not have all the proteins and nutrients as  avocado, but will help moisturize hair.
Avoid harmful salon hair treatments that can cost you a fortune. These
tips for healthy hair
and
hair growth tips
for women may seem strange to start with, but will do wonders for your hair's health and keep some extra money in your hands.
Also Read
Home Remedies for Shiny Hair
How to Treat Dry Hair
How To Remove Dandruff
Tips for Long Hair
Home Remedies for Silky Hair
Hair Fall
Hair Oil

*
Fields are required. Make some cool noise, please don't spam and your voice will be heard.
Was this Article helpful?